Bucatini all'Amatriciana Recipe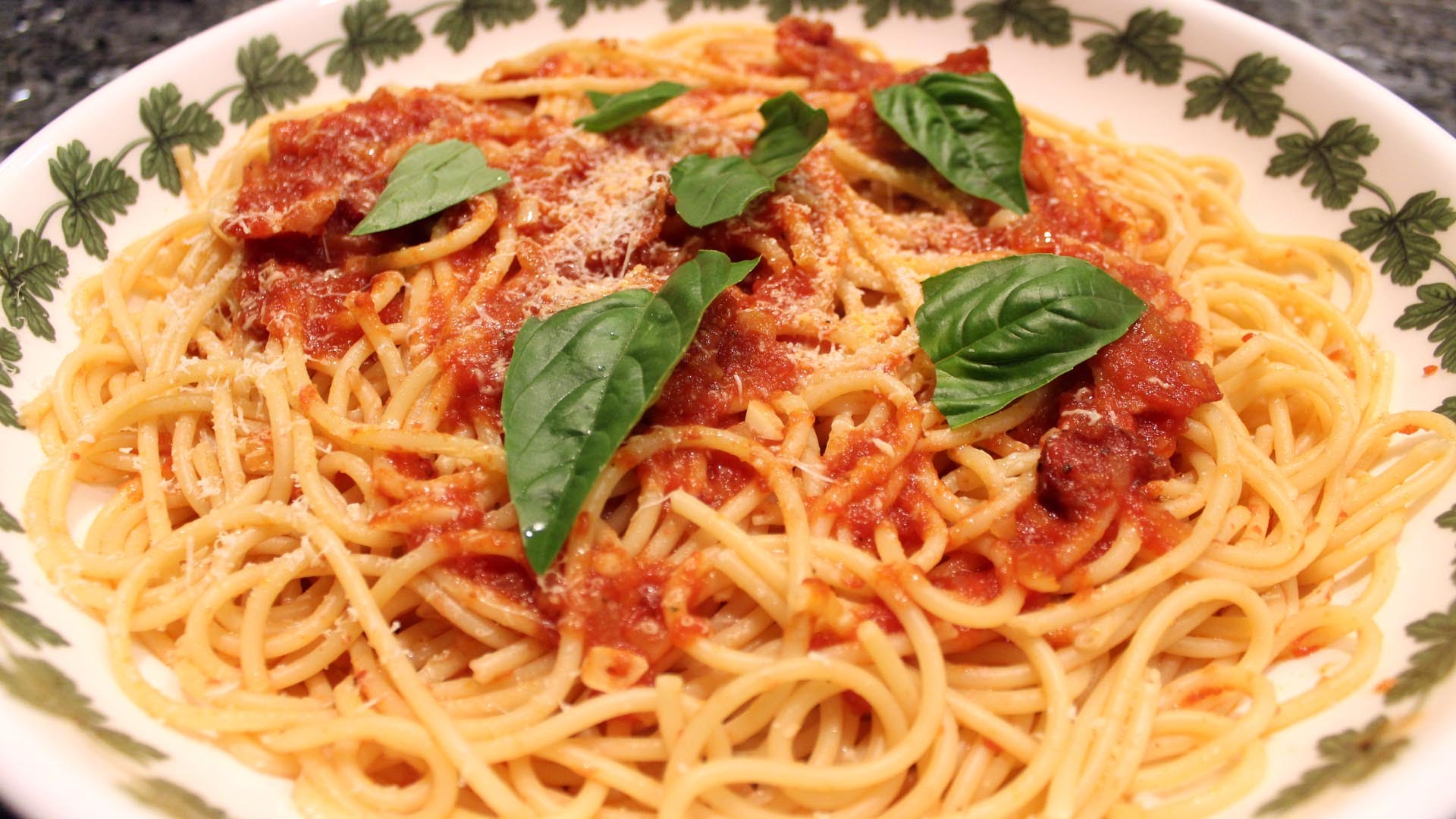 Hello Everybody! Today I have this delicious bucatini all'Amatriciana recipe to share with you all. It is super easy to make and perfect for those busy days where you are short on time. Watch this recipe in action in the video below and/or continue for the written recipe.
Ingredients:
1 lbs. bucatini
handful fresh basil
1/4 cups onion, chopped
5 garlic cloves, chopped
8 oz. guaciale, if you can't find it, substitute with bacon or pancetta
3 cups tomato sauce
2 Tbsp olive oil
pecorino cheese
salt, to taste
black pepper, to taste
Begin by pouring the oil into a deep skillet. Place over a medium flame to warm up. Thinly slice the guanciale/bacon into long strips and add to the pan. Fry until crispy, making sure to mix so that it is evenly cooked. Remove the guanciale/bacon from the pan and set aside.
Using the same oil that the guanciale/bacon was fried in, add the onion and garlic to the pan and fry until golden.
Add the tomato sauce to the pan and mix with the onion and garlic. Add the guanciale/bacon into the pan again and some fresh black pepper and mix. Cook for 10-12 minutes.
Cook the bucatini as per the instructions on the package. Drain the pasta and place back in the pot. Add a few ladles of the sauce and mix. Place some of the bucatini into a bowl and add another ladle of the sauce on top. Sprinkle some freshly grated pecorino cheese over the sauce and finish off with a few basil leaves on top. Enjoy and cin cin!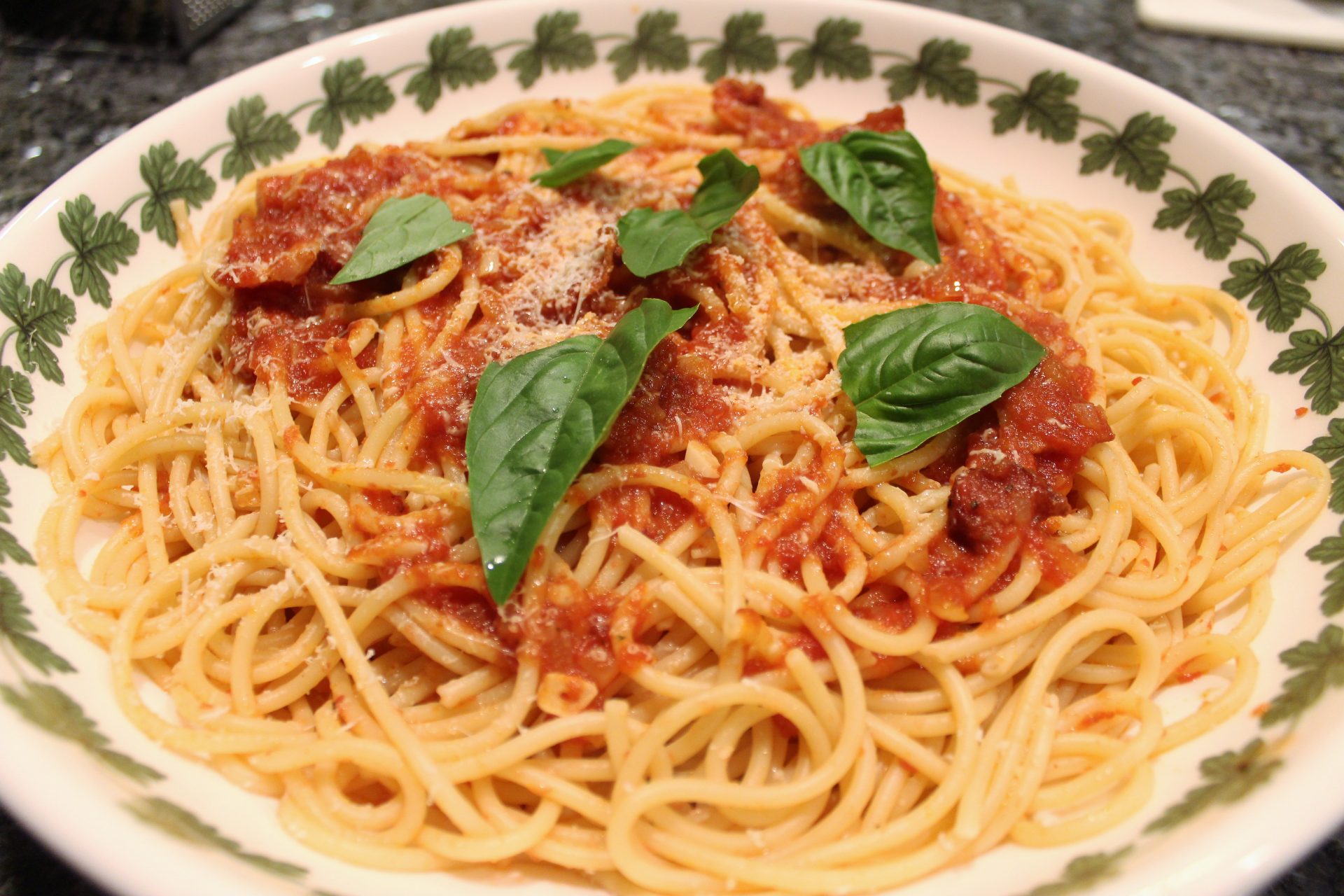 ---
---