Christmas will be here in less than a week! If you're still not sure what you will be cooking this holiday, try this delicious stuffed Calamari recipe. Being Italian, every Christmas we do a feast of 7 fishes. This dish includes 3 of them and makes for a perfect starter dish. Watch the recipe in the video below or read on for the full written recipe.
Ingredients:
1/2 lbs Scallops, cubed
3 Calamari
1 Calamari, chopped
1/4 lbs Shrimp, chopped
1/4 lbs tentacles [calamari heads]
1/2 cup bread crumbs
1 egg
1/4 Onion, chopped
4 cloves of garlic, chopped
Handful of Parsley, chopped
1/4 stick of butter
1 1/2 cup Tomato sauce, spicy
Lemon juice from half a lemon
Black pepper, to taste
Salt, to taste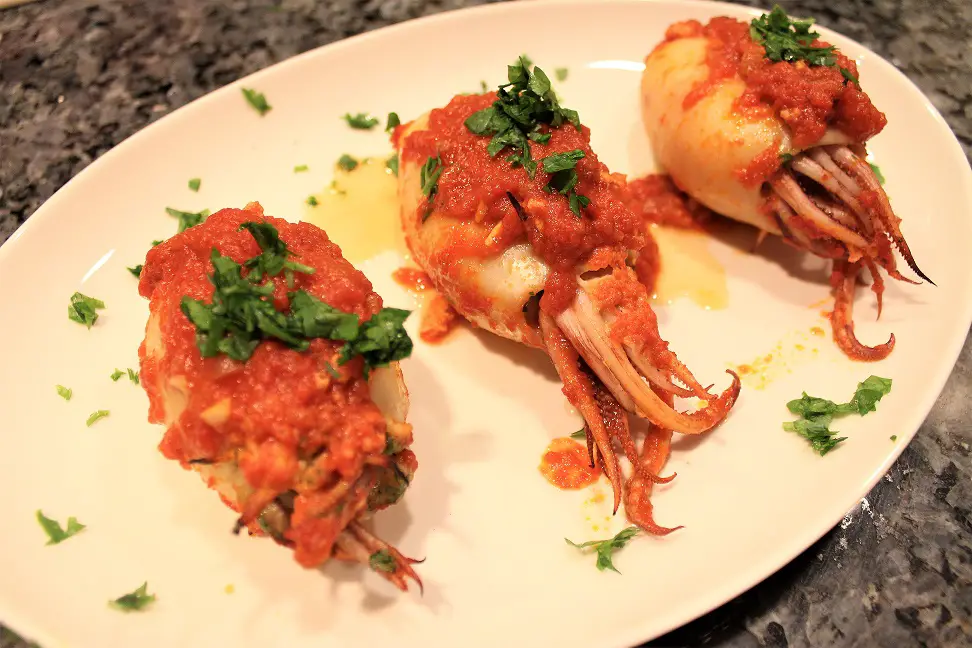 Preheat the oven to 400 degrees...
Read More