Hello everybody! My figs trees have been producing a lot of delicious figs this year and they are ready to be picked and eaten. I have so many of them right now and have been trying to add them to any dishes I make so they don't go to waste. I thought they'd be perfect on a pizza, and adding the prosciutto gives you a great sweet and salty mix! Continue reading for the written recipe or watch the video recipe below.
Homemade Pizza Dough Ingredients:
Pizza Dough
1 1/2 Tbsp. yeast
3 1/2 cups flour
1 cup warm water
1 tsp. salt
pinch of sugar
semolina flour
Pizza Toppings:
4 – 6 figs, sliced
4 – 6 prosciutto slices
1 handful of arugula
5 oz. goat cheese, softened to room temperature
1/4 cup pecorino cheese, grated
balsamic vinegar
extra virgin olive oil
1 Tbsp. corn flour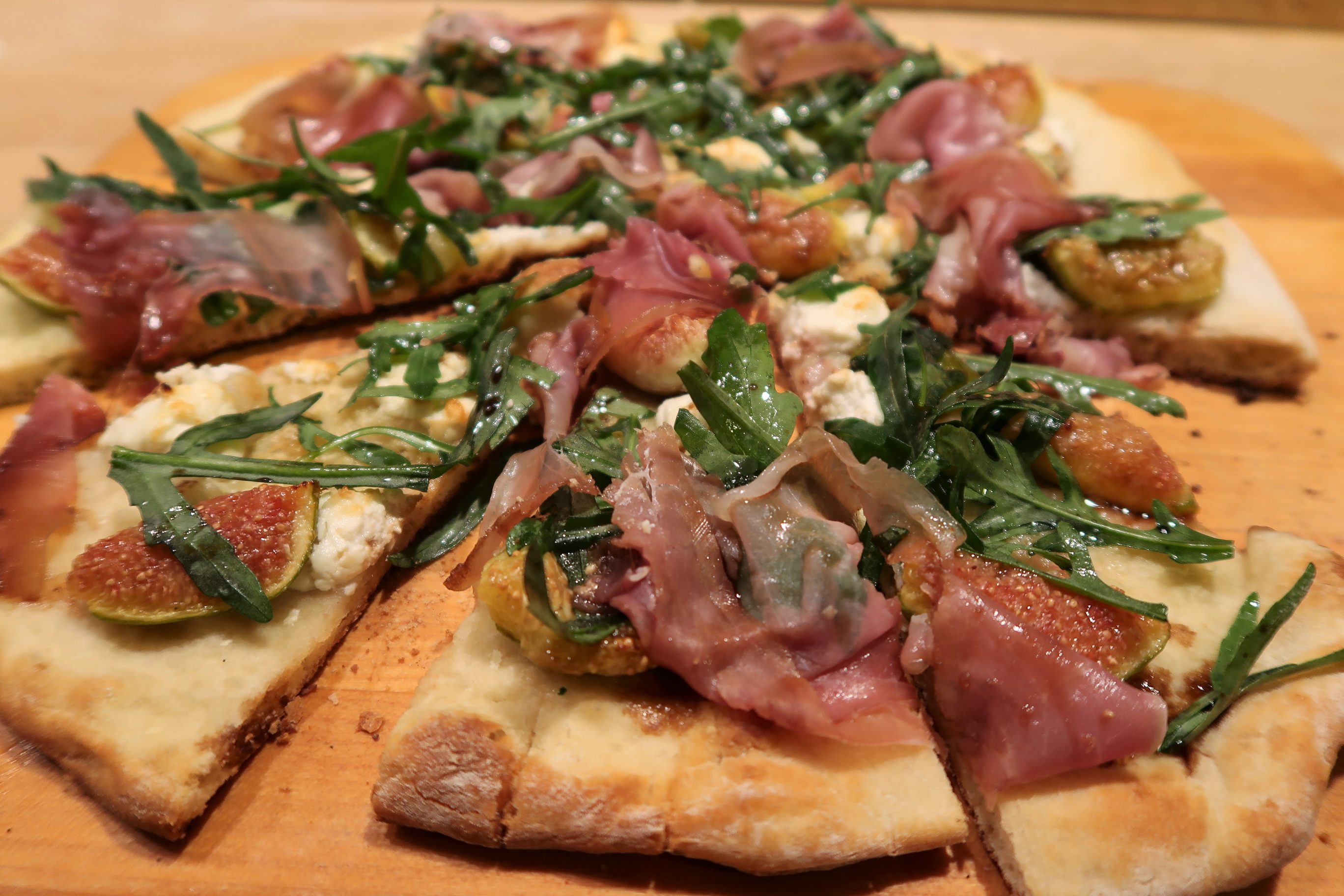 Place your pizz...
Read More