Hello Everybody! Today I have a delicious pear and goat cheese flatbread recipe to share with you all. It is basically a pizza, but with a super thin crust and is usually in a rectangular shape. Feel free to leave it in a circular shape, still tastes just as great! Continue reading for the written recipe, and/or scroll to the end to watch me make this in my video.
Flatbread Dough Ingredients:
1 1/2 Tbsp. yeast
3 1/2 cups flour
1 cup warm water
1 tsp. salt
pinch of sugar
Flatbread Toppings:
1-2 Pears, thinly sliced
1/2 cup goat cheese, crumbled
1/2 cup walnuts, raw
balsamic vinegar
1 Tbsp. butter, melted
1 tomato, sliced
1 medium mozzarella ball, sliced
extra virgin olive oil
handful of basil
handful of arugula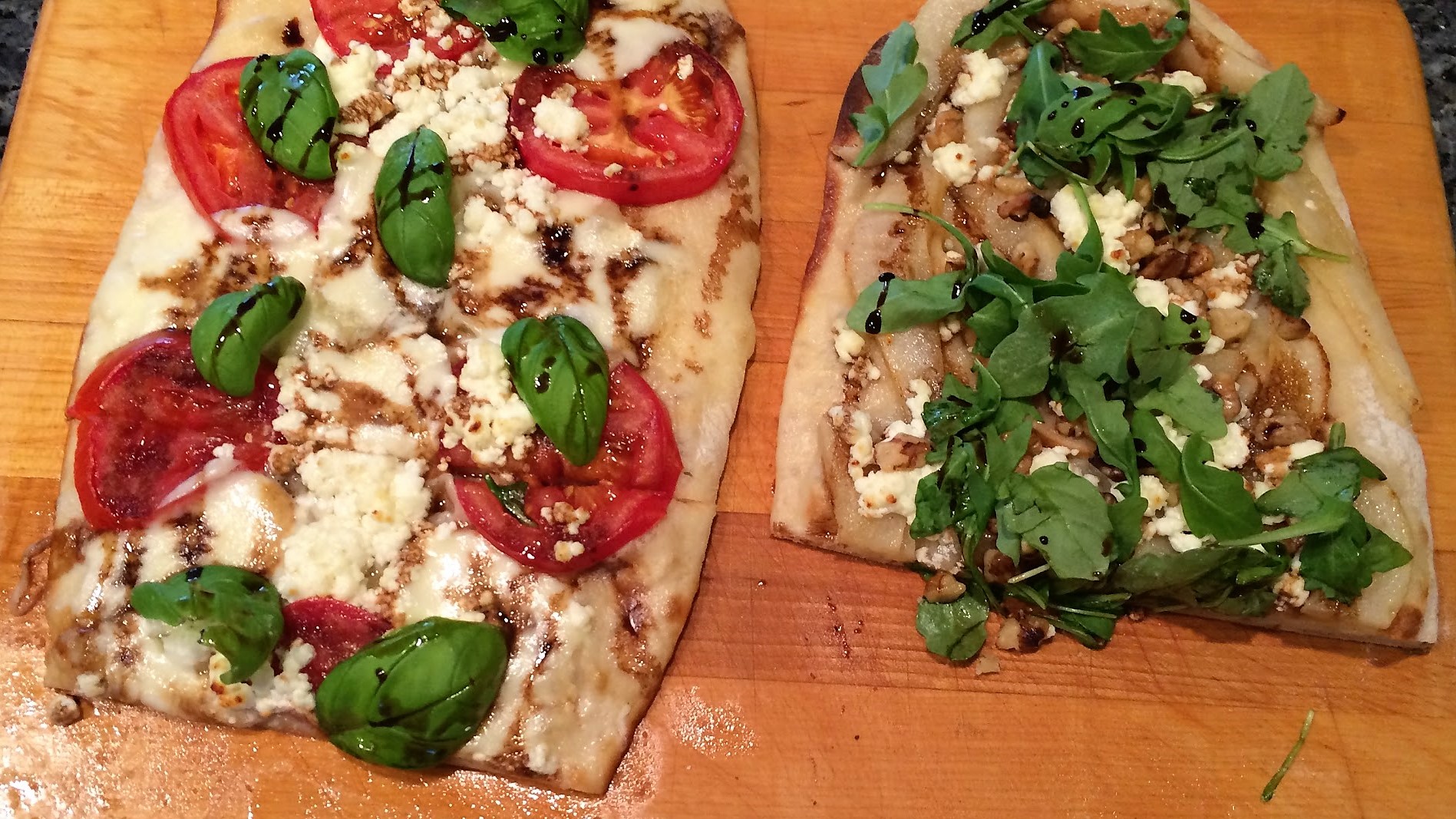 Preheat the pizza stone in the oven at 500°F.
To make the flatbread dough...
Read More