Hello Everybody! Today I am finally sharing with you a highly requested recipe. This Fettuccine Alfredo with Chicken Recipe is delicious and will satisfy your craving for a rich and creamy dish! Watch the video below to follow along as I cook this recipe.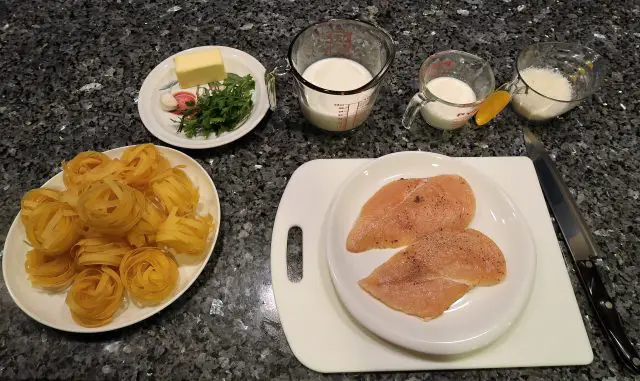 Ingredients:
1lb fettuccine
1 chicken breast, sliced in half
2 cups whole milk
1/2 cup heavy cream
4 oz butter
3 cloves of garlic, chopped
1 cup pecorino cheese, shredded
black pepper, freshly grounded to taste
salt, to taste
handful of parsley, chopped
Bring a pot of water to a boil with a dash of salt. Cook the pasta as per the package instructions.
Begin by seasoning the chicken with black pepper and salt. Grill the chicken on each side for about 5 minutes or until about halfway cooked...
Read More