Hello everybody! Today's post is on a delicious Penne alla Vodka recipe! I didn't learn this recipe until I came to America, but it's very good and easy to make. To watch me cook this recipe, watch the video below.
Ingredients:
8 oz. penne
1/4 cup heavy cream
2 Tbsp olive oil
1/2 cup pancetta, cubed
1/4 cup onion, chopped
2 garlic cloves, chopped
pecorino cheese
16 oz. tomato sauce
3 oz. vodka
black pepper, to taste
salt, to taste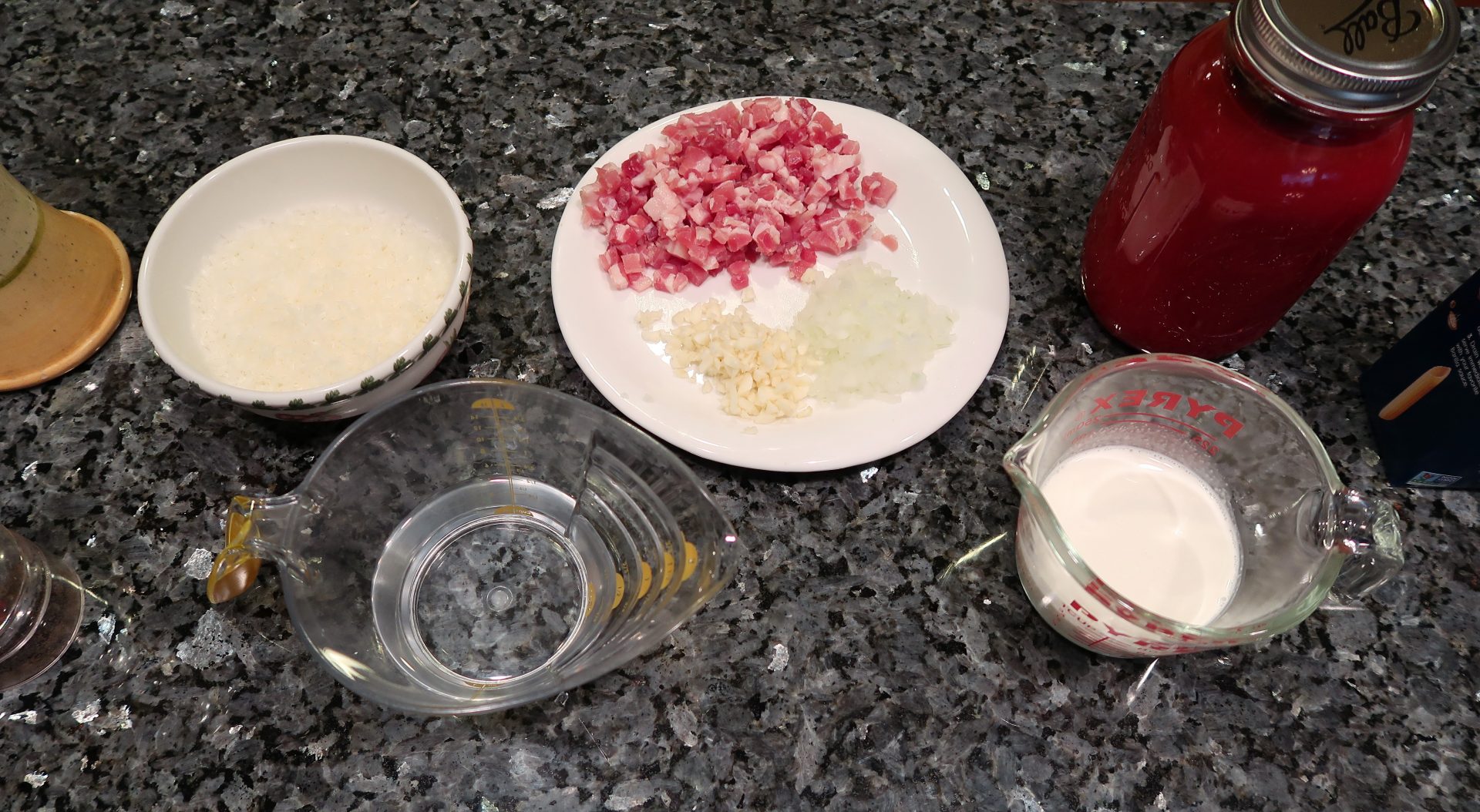 Bring a pot of water to a boil. Cook the penne as per the package instructions.
Begin by adding the oil into a deep skillet and heating it up over a medium flame. Once the oil is heated up, add the pancetta and fry for about 2 minutes. Next, add the onion and garlic, making sure to stir frequently to keep from burning. Fry for about 2 minutes.
Lower the fla...
Read More