Hello Everybody! Today I am sharing with you my Pork Chops with Hot Cherry Peppers recipe! The hot cherry peppers add the perfect amount of spicy flavor to the tender pork chops and they will leave you saying "Oh Yeah Baby!" I like to use the pickled hot cherry peppers so that I can also add in the vinegar from the jar the peppers are in for a more intense spicy kick to the dish. Watch the full video to follow along as I cook this recipe step by step or continue scrolling for the written recipe.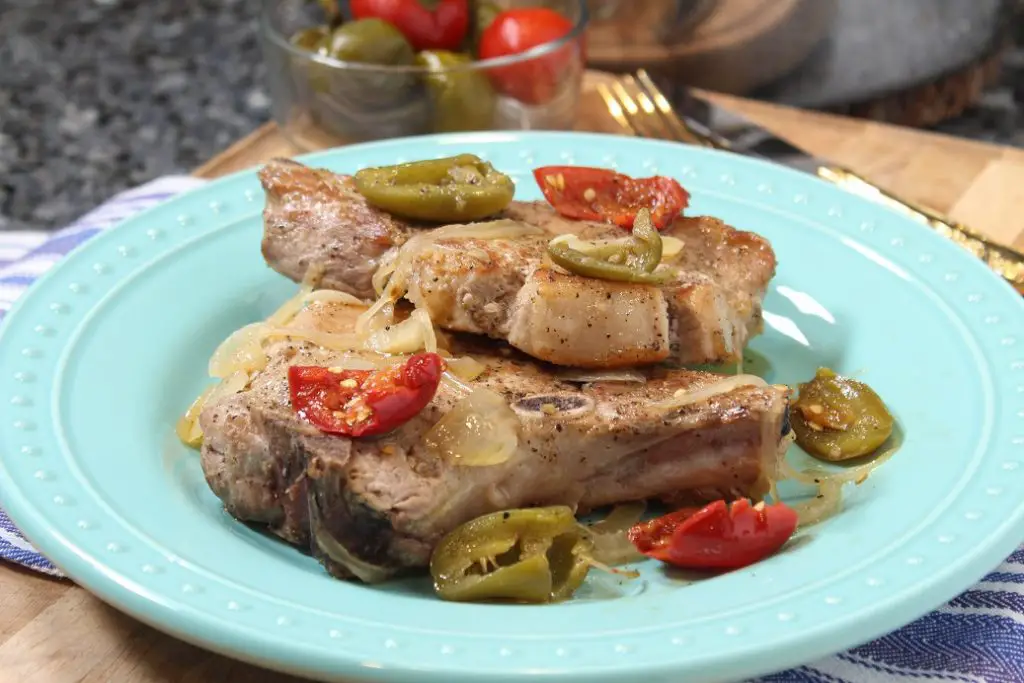 Ingredients:
4 pork chops, 1 inch thick, seasoned with salt and black pepper
7 pickled hot cherry peppers, stems removed and vinegar squeezed out, cut into 4 pieces
1/2 cup of hot cherry pepper vinegar
1 1/2 onion, sliced
2 garlic cloves, halved
salt and black pepper, to taste
4 oz...
Read More