Hello everybody! Today I want to share with you my chicken cacciatore recipe. Cacciatore means "hunter" and is commonly made with chicken or rabbit. This dish was a staple recipe growing up. Watch the full video to follow along as I cook this recipe step by step or continue scrolling for the written recipe.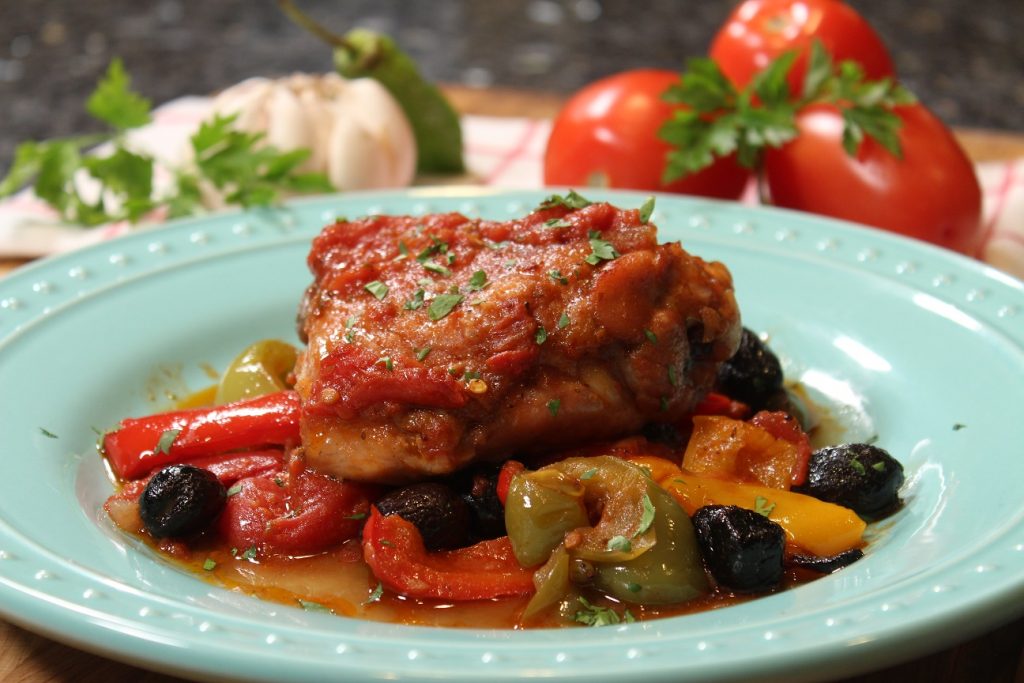 Ingredients:
10 chicken thighs, seasoned with salt and black pepper
5 cloves garlic, diced
2 cloves of garlic, halved
1/2 sweet onion, diced
56 oz. canned plum tomatoes
6 sweet bell peppers, sliced
1 cup black olives
1/2 cup red wine
few sprigs of thyme
1 Tbsp. oregano
6 basil leaves
fresh hot pepper, optional (hot pepper flakes can also be used)
a dish of all purpose flour mixed with pinch of salt and black pepper for coating the chicken thighs
salt, to taste
black pepper, to taste
oliv...
Read More