Hello Everybody! Today I am sharing with you my Pizza Rustica recipe! This delicious Pizza Rustica recipe is perfect to make for Easter. Add all of the meat ingredients I used below or add just a few or choose your own. So many options, yet so tasty whichever you choose!
Watch the full video to follow along as I cook this recipe step by step or continue scrolling for the written recipe.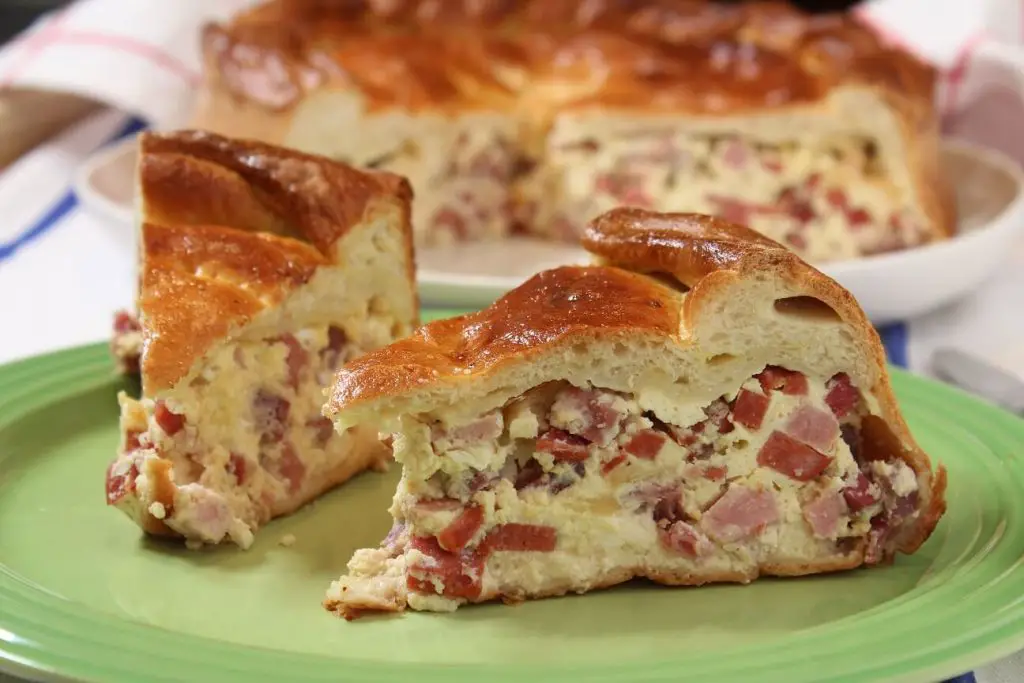 Dough Ingredients:
1 Tbsp. yeast
2 1/2 cups of flour
1 cup warm water, for yeast
1 cup warm water, for mixing
1 tsp. salt
1 tsp. sugar
2 Tbsp. olive oil, extra virgin
Stuffing Ingredients:
11 oz. prosciutto, cubed
2 oz. capicola, cubed
9 oz. virginia ham, cubed
3 oz. soppressata, cubed
1 lb. ricotta
7 oz. mozzarella, cubed
5 oz. caciocavallo, cubed
4 eggs, scrambled and seasoned with black pepper
...
Read More