Hello Everybody! Today I would like to share with you my Tuscan Soup recipe! Here is a delicious recipe to try during the cold winter months. Watch the full video to follow along as I cook this recipe step by step or continue scrolling for the written recipe.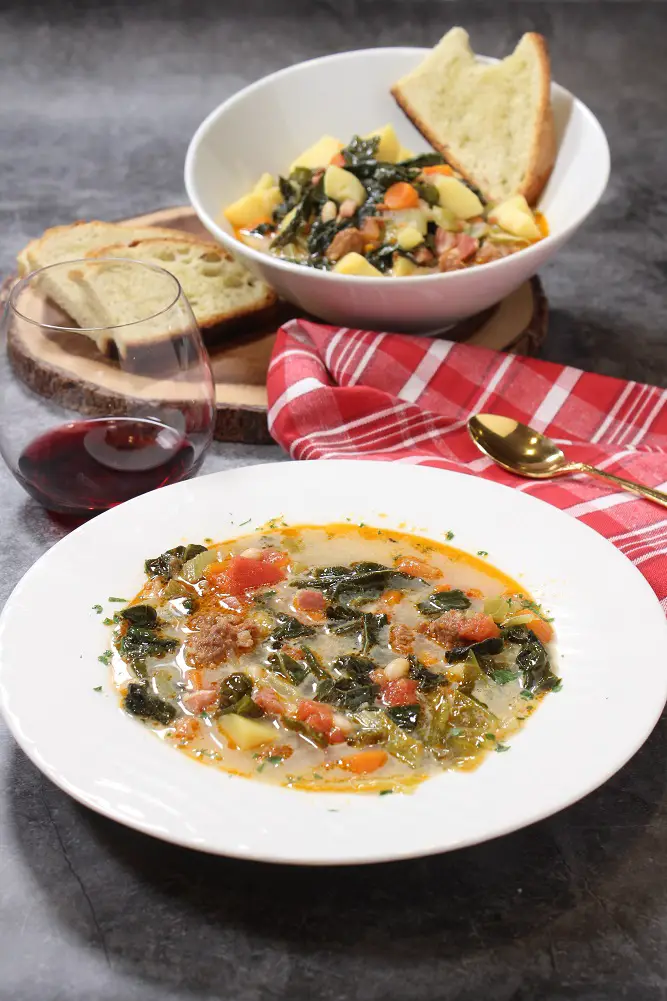 Ingredients:
2 cups Navy beans, or white beans of your preference
1 Sweet onion, diced
4 Garlic cloves, diced
4 Plum tomatoes, peeled and seeds removed, chopped
5 Golden Yukon potatoes, peeled and cubed
3 Celery ribs, cubed
4 Carrots, cubed
2 bunches of Kale, chopped
5 leaves of Savoy cabbage, chopped
4 oz. Pancetta, diced
4 Hot Italian sausages, casing removed and crumbled by hand
1/2 cup Heavy cream
8 cups Chicken stock
Sea salt, to taste
Pecorino cheese, for topping
4 oz. Extra virgin olive oil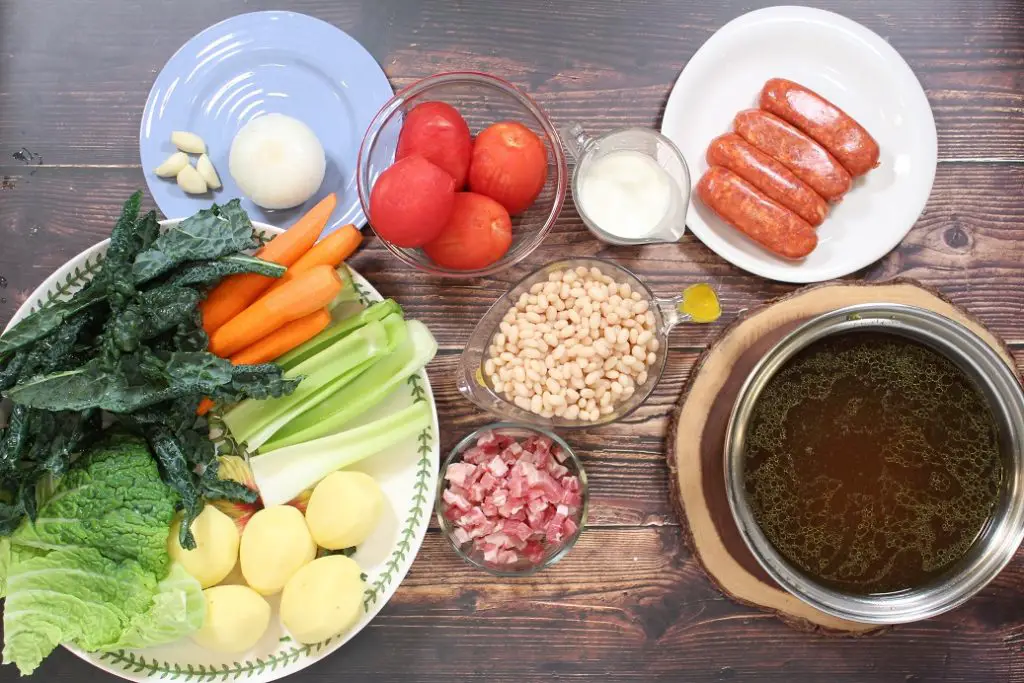 Begin by drizzling in the olive ...
Read More