Hello Everybody! Today I am sharing with you my Beef Stroganoff Pappardelle recipe! Tender beef mixed with mushrooms and pappardelle makes for a dish full of flavor, especially when topped off with a dollop of sour cream! Thank you to my wife for sharing this recipe with me. She would make this dish while growing up in Poland. Watch the full video to follow along as I cook this recipe step by step or continue scrolling for the written recipe.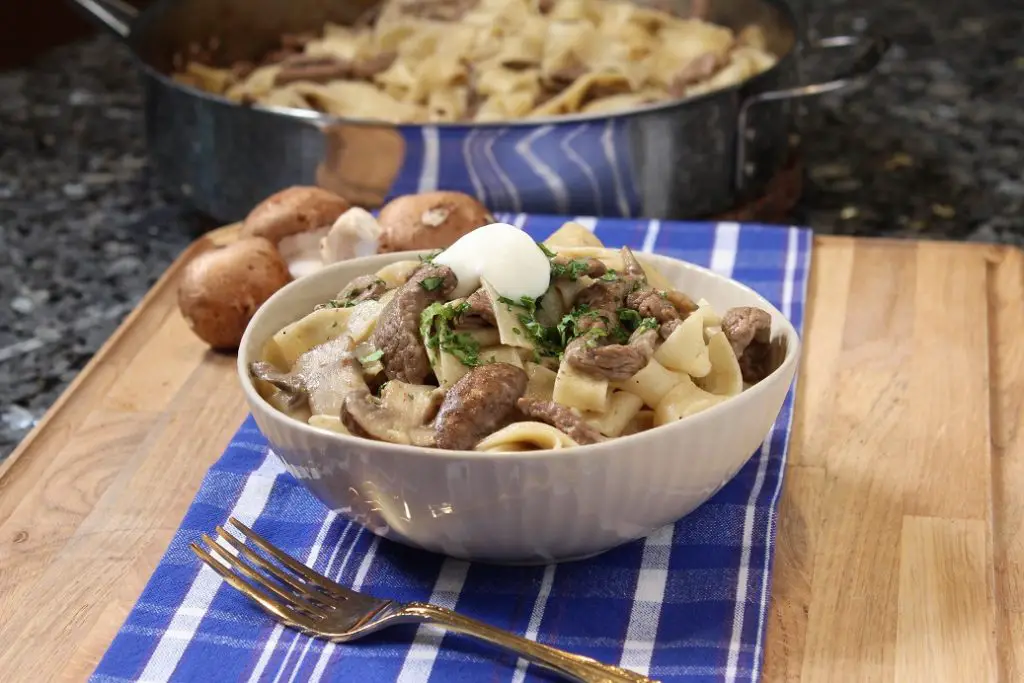 Ingredients:
1.5 lbs. Sirloin steak, pounded and thinly sliced
1 lb. Baby bella mushrooms, cleaned and sliced
1 lb. Pappardelle pasta
1/2 cup Dry white wine
3 Garlic cloves, chopped
1/4 Onion, sliced
1/4 cup All purpose flour
12 oz. Beef stock
2 Tbsp. Butter
1/4 cup sour cream, plus more for topping
olive oil
handful of parsley, chopped, for toppi...
Read More