Hello everybody! Today I want to share with you my delicious Pasta Primavera recipe! Primavera means Spring. This recipe is a dish full of various seasonal vegetables. Don't be afraid to mix as many of your favorite seasonal vegetables together into one dish. Watch the full video to follow along as I make this Pasta Primavera step by step or continue scrolling for the written recipe.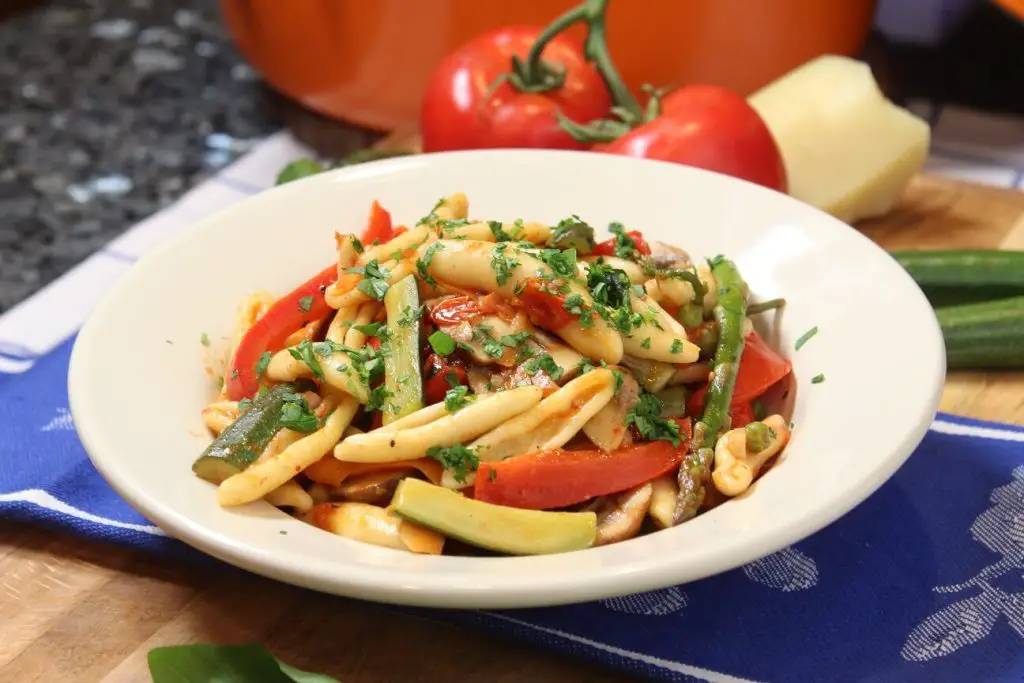 Ingredients:
1 lb. Cortecce pasta, or whichever you prefer
6 Baby zucchini, sliced
1/2 Red bell pepper, seeds removed, sliced
4 Garlic cloves, chopped
1/2 Italian long hot pepper, sliced
10 oz. mini San Marzano tomatoes, sliced in half
6 oz. fresh green peas
Handful of wild asparagus, ends removed
1/2 carrot, julienne (using a potato peeler)
4 or 5 Basil leave...
Read More