Hello Everybody! Today I have an easy and delicious pasta e fagioli recipe to share with you all. This pasta fazool recipe is how my mother used to make it while I was growing up in Orsara and has remained a staple recipe that I love to share with my family. Quick, simple and tasty, it makes for a great midweek dinner. Watch the video below for the recipe or continue reading for the written recipe.
Ingredients:
For the beans/fagioli:
1/2 pound dry white beans, such as navy or cannellini
1-2 cloves garlic
Olive oil, extra-virgin
5 cups water
For the pasta:
1 lb. mixed pasta – assorted small shapes (pasta mista)
1/2 cup olive oil, extra-virgin
3 cloves garlic, sliced
oh yeah baby, optional (hot pepper)
handful of parsley, chopped
Salt, to taste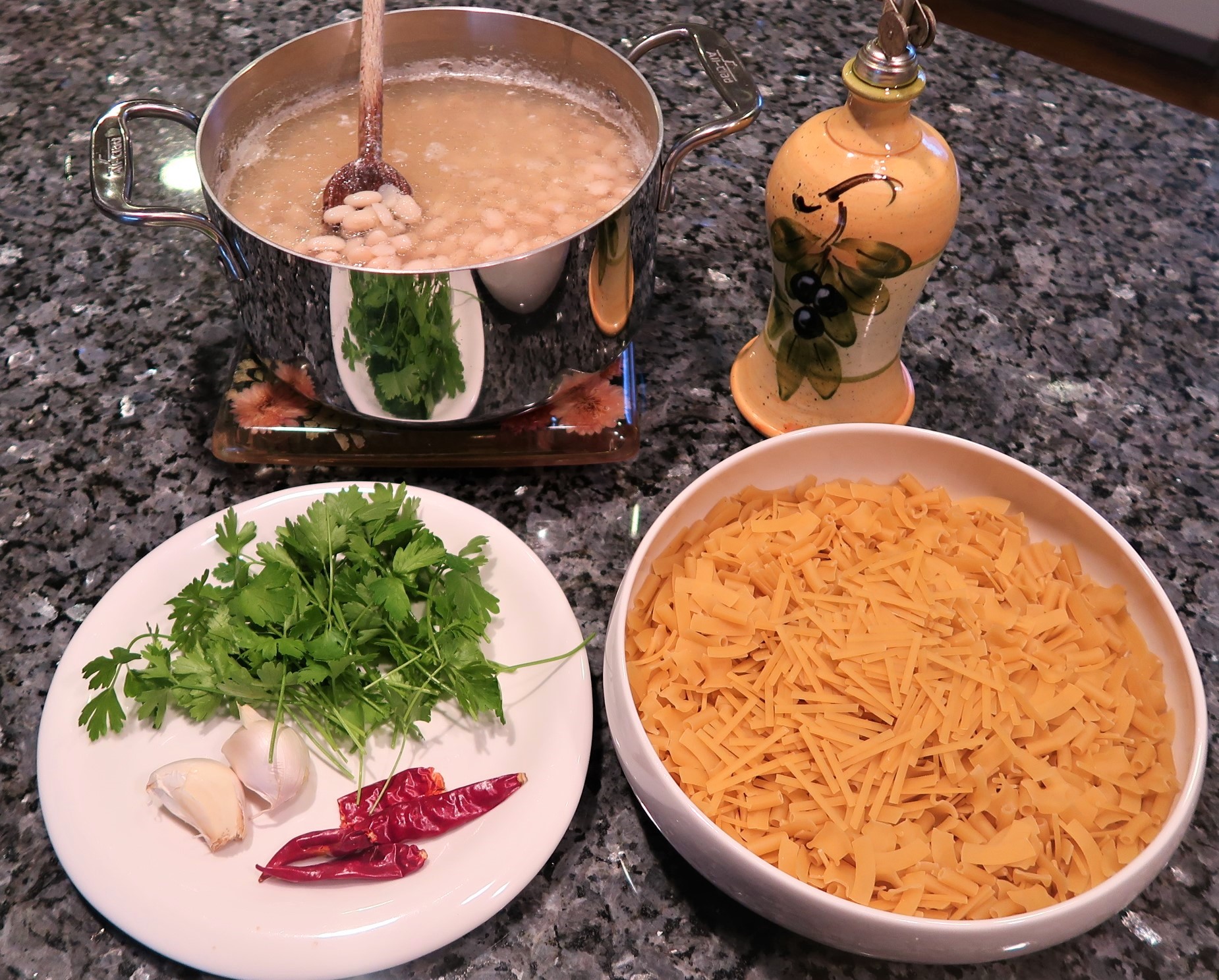 For the beans: Rinse the beans thoroughly...
Read More