Hello Everybody! Today I would like to share with you my eggs alla puttanesca recipe! Take your breakfast dish up a notch with this delicious recipe. The puttanesca sauce adds so much flavor to just plain eggs in the morning. Works for lunch and dinner too! Watch the full video to follow along as I cook this recipe step by step or continue scrolling for the written recipe.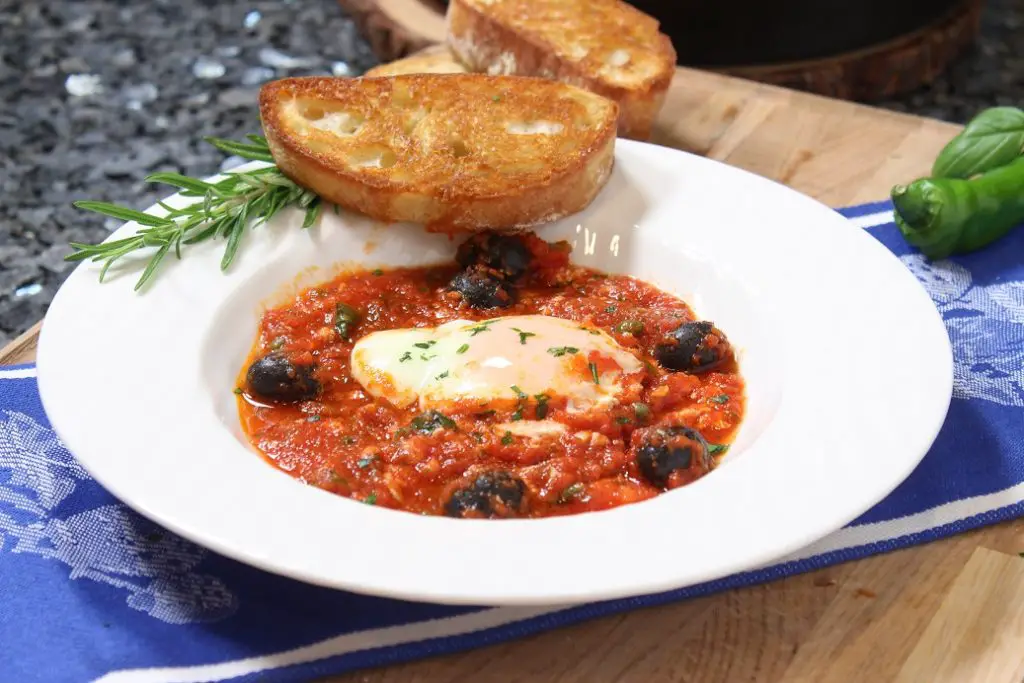 Ingredients:
20 oz. Tomato Sauce
1/3 cup Black olives
4 Eggs
2 Tbsp. capers, washed
1 Rosemary sprig, chopped
4 Garlic cloves, chopped
3 Tbsp. parsley, chopped
1 Tbsp. Italian long hot pepper, chopped, optional
5-7 Basil leaves
4 Slices of ciabatta bread
Pecorino Cheese, freshly grated for topping
Sea salt, to taste
Black pepper, to taste
Extra virgin olive oil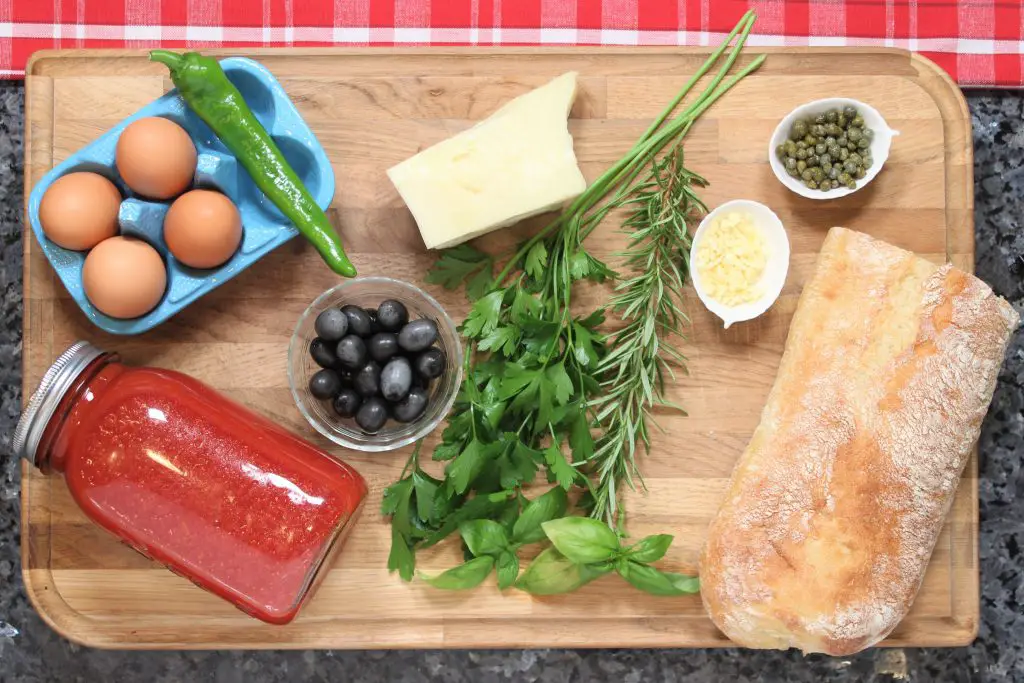 In a deep frying pan, pour in about two ounces of ol...
Read More