Hello everybody! Today I would like to share with you my Osso Buco with Polenta recipe. This recipe is great for the meat lovers out there, and it's perfect with either a side of risotto, or the way I like to serve it, with a side of homemade polenta. Osso Buco means "bone with a hole" and it refers to the marrow at the center of the cut. Watch the full video to follow along as I cook this recipe step by step or continue scrolling for the written recipe.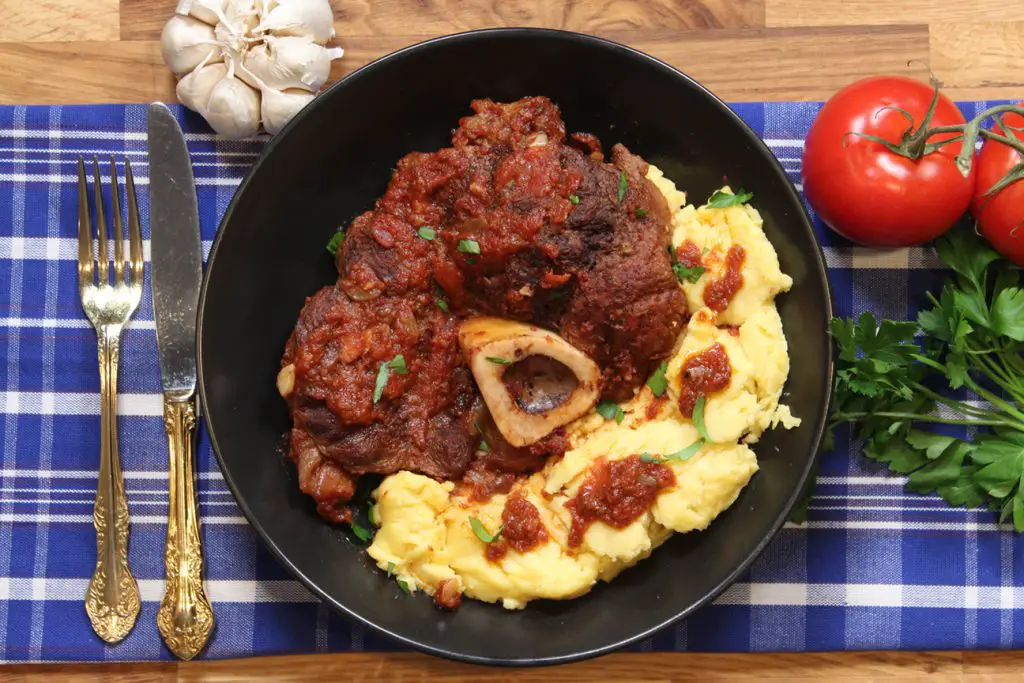 Osso Buco Ingredients:
4 pieces of Beef Osso Buco (Beef Shank), with nerves cut, and seasoned with salt and black pepper
32 oz. homemade sauce, or store bought pureed tomato sauce
9 Plum tomatoes, skin removed, some seeds removed and chopped
3 cloves of garlic,chopped
2 cloves of garlic, whole
1 small onion, chopped
1/2 cup of white w...
Read More