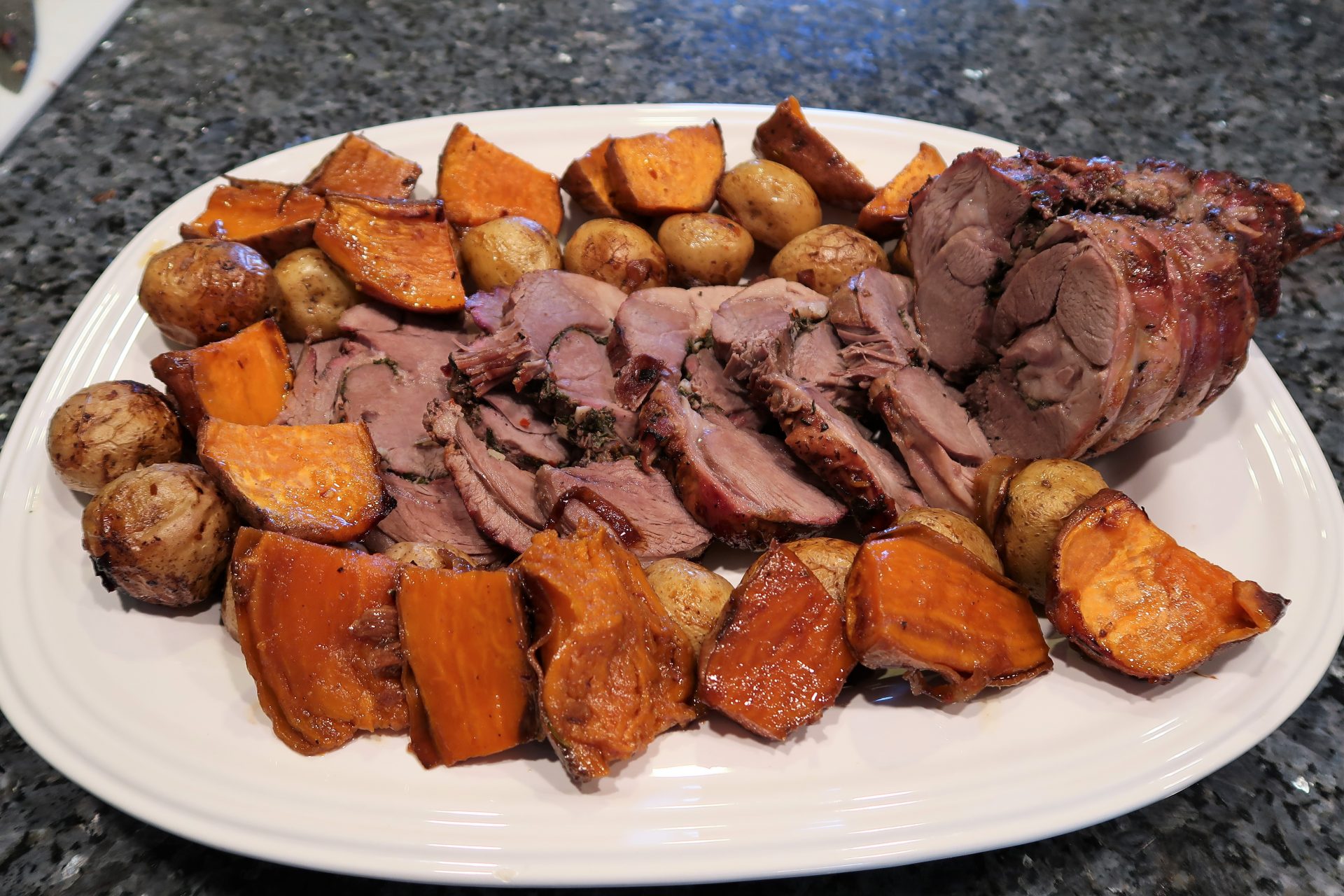 Hello Everybody! Today I will share with you how I prepare and cook a leg of lamb recipe. This recipe goes perfectly with a side of potatoes. To see me tips and techniques, watch the video below.
Ingredients:
7 lbs. leg of lamb, washed and dried
5 cloves of garlic, chopped
2 Tbsp mint, chopped
3 Tbsp rosemary, chopped
3 Tbsp olive oil, extra virgin
2 Tbsp salt
2 tsp black pepper, freshly ground
2 pinches of hot pepper flakes
butchers twine
1/2 onion, sliced
To remove the bone, use a sharp knife to cut the meat around the bone. You can see how I do it in my video above.
Once the bone is removed, lay the leg flat on a cutting board. Sprinkle 1 tbsp of salt, 1 tsp of black pepper, and a pinch of hot pepper flakes on top of the meat.
In a bowl, mix the rest of the salt, black pepper, h...
Read More