Hello everybody! Today I want to share with you my cauliflower rice recipe. I like to make cauliflower rice in the way I would make risotto. Watch the full video to follow along as I cook this recipe step by step or continue scrolling for the written recipe.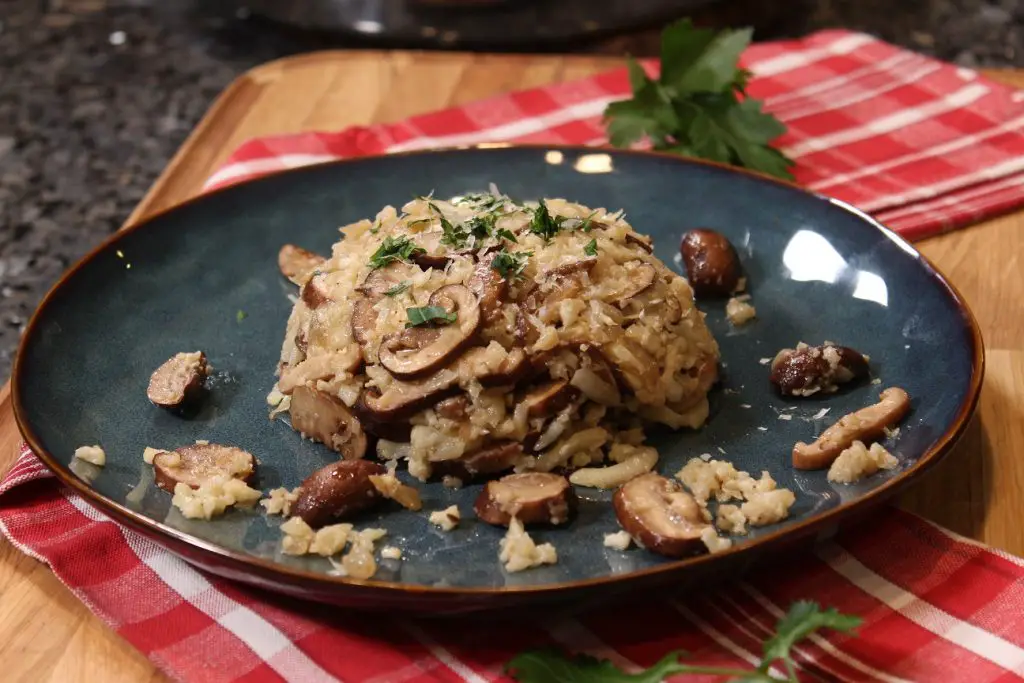 Ingredients:
1 cauliflower head, washed and sliced in half
4 oz. shiitake mushrooms, sliced
10 oz. baby bella mushrooms, sliced
1/4 onion, diced
1 cup pecorino cheese, shredded
4 oz. butter
handful of parsley, chopped
4 Tbsp. olive oil
sea salt and black pepper, to taste
Place the cauliflower in a julienne machine or a food processor to chop up the cauliflower into small pieces to resemble rice. Here is a similar one on Amazon.
In a deep skillet, heat up two tablespoons of olive oil and melt down two tablespoons of butter...
Read More