Hello Everybody! Today I would like to share with you my spinach and ricotta meatballs recipe! They look just like meatballs, but there is actually no meat in them! Cooking these in homemade tomato sauce make this a delicious dish to serve with pasta or toasted bread. Watch the full video to follow along as I cook this recipe step by step or continue scrolling for the written recipe.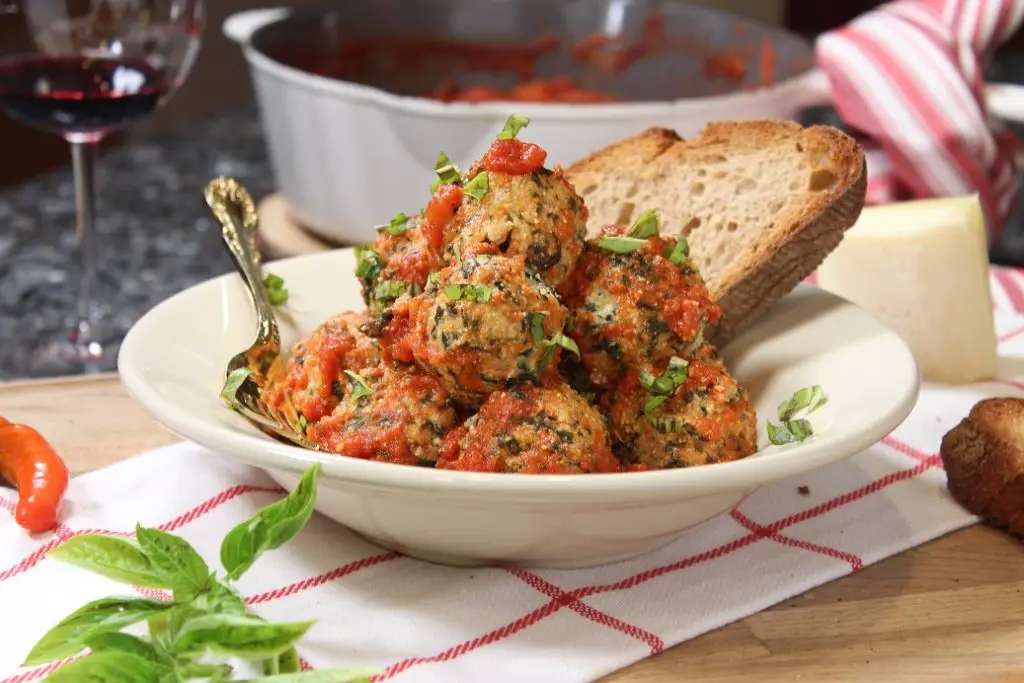 Ingredients:
8 oz. Spinach
15 oz. Whole milk ricotta
1 Egg
4 Garlic cloves, chopped
1 cup Breadcrumbs
1/3 cup Pecorino cheese, shredded
1/3 Sweet onion, chopped
48 oz. Tomato sauce
Pinch of hot pepper flakes, optional
Extra virgin olive oil
Sea salt, to taste
Black pepper, to taste
Begin by removing as much liquid from the ricotta cheese as you can...
Read More