Hello Everybody! Today I would like to share with you my delicious Chicken Soup recipe! As the weather gets cooler, soup is the perfect cozy meal to warm you up. I always like to make extra to store the chicken stock for many of my other recipes, like risotto, since using chicken stock makes other recipes more flavorful than just adding water. Watch the full video to follow along as I cook this recipe step by step or continue scrolling for the written recipe.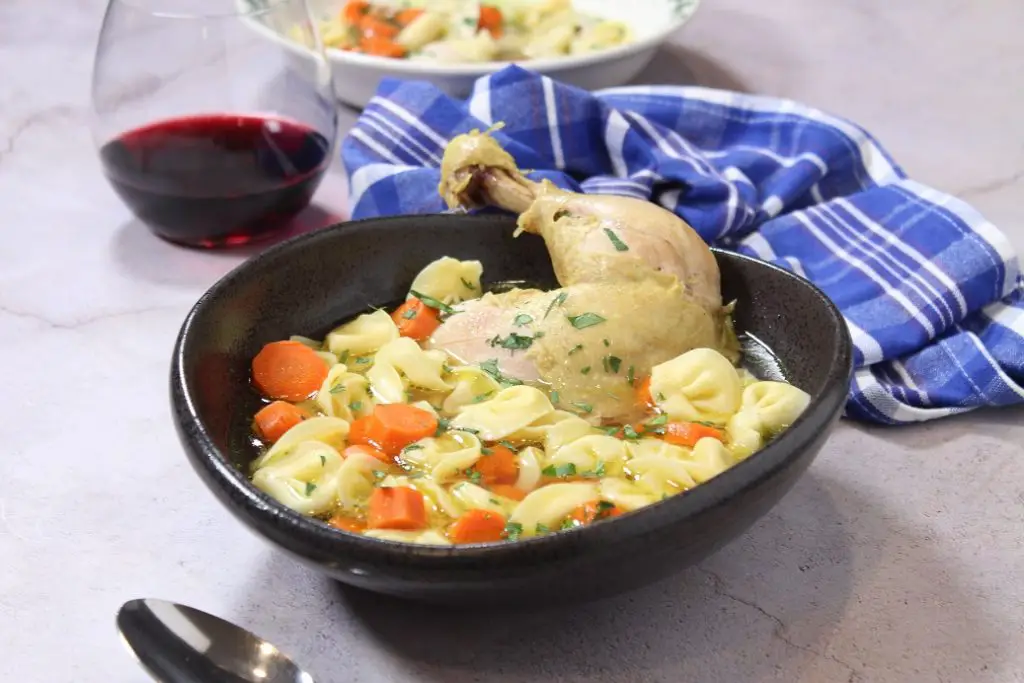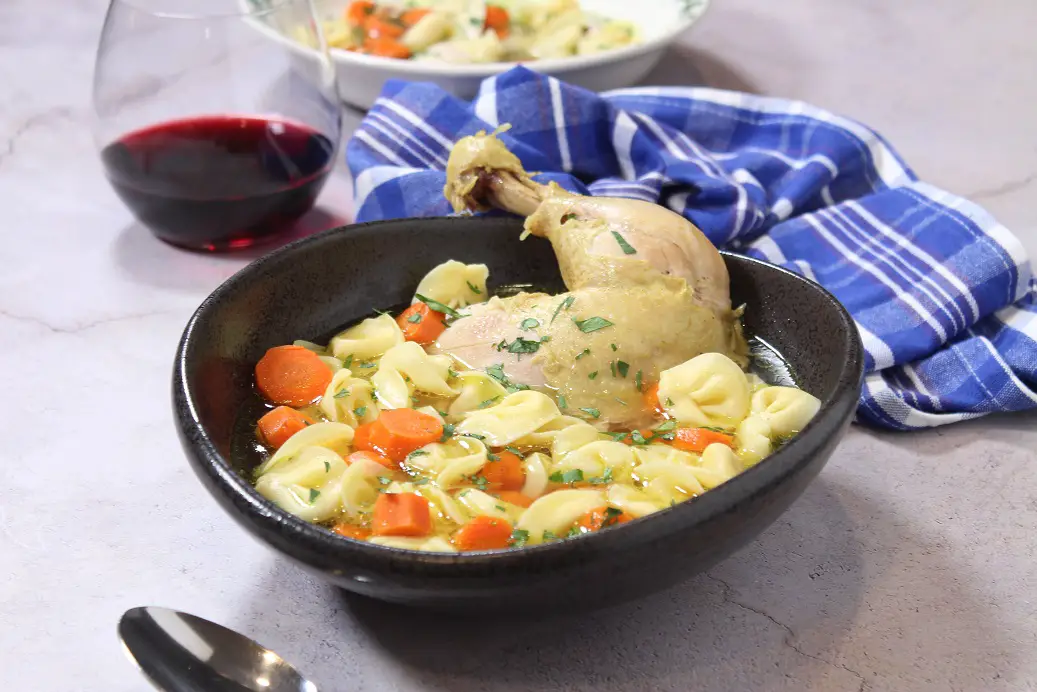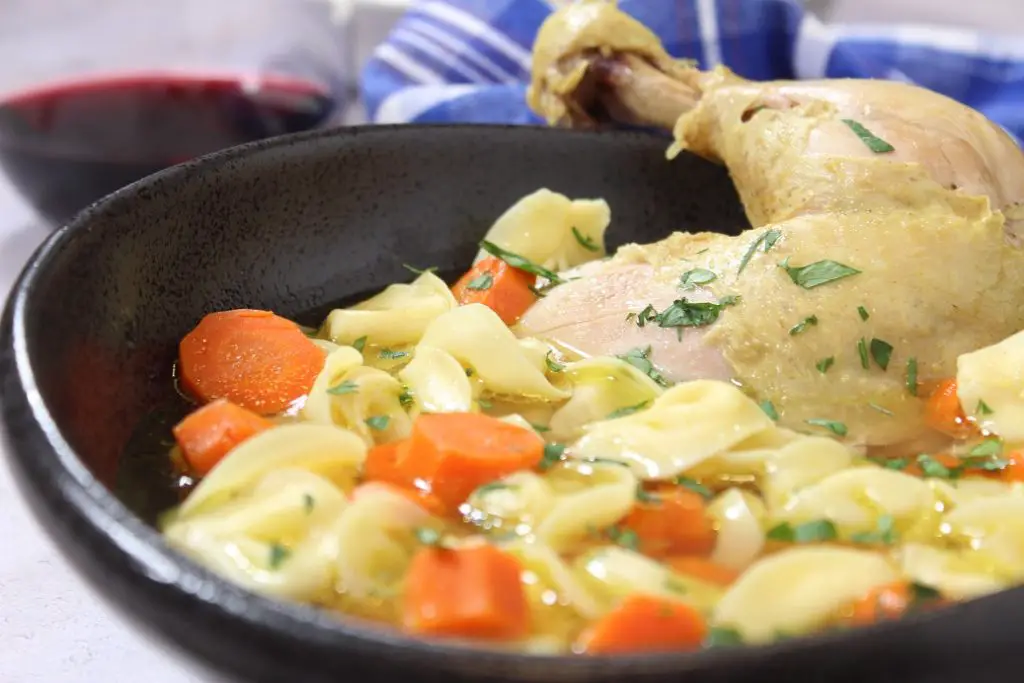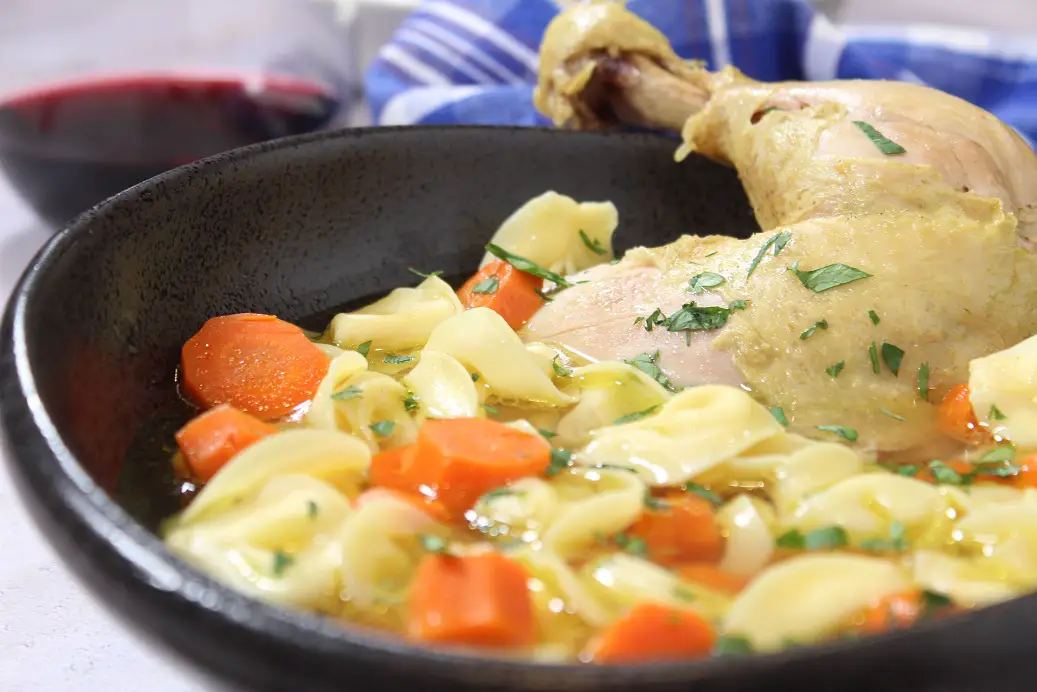 Ingredients:
1 Whole Chicken, organic, seasoned with salt and black pepper
2-3 Bay Leaves
3 Carrots, peeled
7 Celery Ribs, peeled
1/2 Sweet Onion, with tunic (outer covering)
1 Small Turnip, peeled and cut in half
1 Leek, cleaned
1 Chicken Bouillon Cube
Handful of Thyme sprigs
1 Bunch of Parsley
1/2 tsp. Turmeric
Pinch of Cumin
S...
Read More