Hello Everybody! Today I would like to share with you my delicious Thanksgiving Stuffing recipe! You can never get enough side dishes on this holiday! Roasting your own chestnuts to add into this recipe makes this dish even more special and flavorful. Surprise your family with this tasty roasted chestnut and spicy Italian sausage stuffing this Thanksgiving! Watch the full video to follow along as I cook this recipe step by step or continue scrolling for the written recipe.
Ingredients:
1 lb. Hot Italian Sausage
1 lb. Chestnuts, roasted, peeled and diced
1 Carrot, diced
1 Sweet Onion, chopped
3 Celery ribs, diced
3 Sage leaves, chopped
8 oz. Ciabatta bread, cubed
2 eggs
1 cup Chicken stock
1 cup Heavy cream
sea salt and black pepper
2 oz. Extra virgin olive oil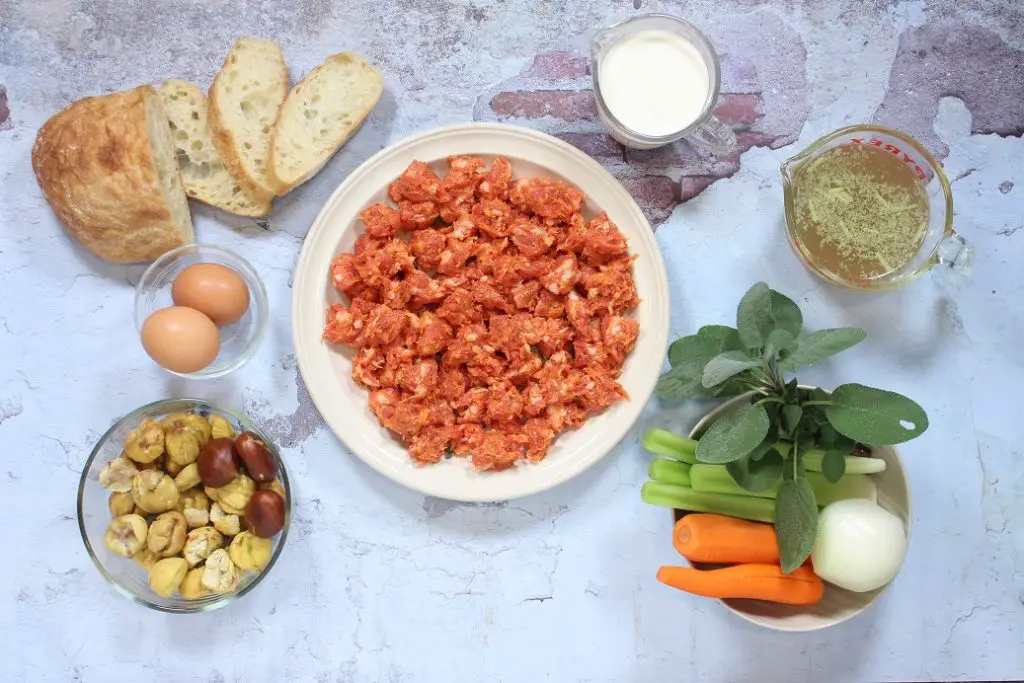 Preheat your oven to...
Read More