Hello Everybody! Today I am sharing with you my homemade tortellini recipe! In this recipe I will show you how to prepare the dough and the ricotta stuffing. The great thing about this pasta is that you can change up the ingredients you prefer for the stuffing. Although not in this recipe, I also enjoy a beef stuffing that goes well with soup broth. Watch the full video to follow along as I cook this recipe step by step or continue scrolling for the written recipe.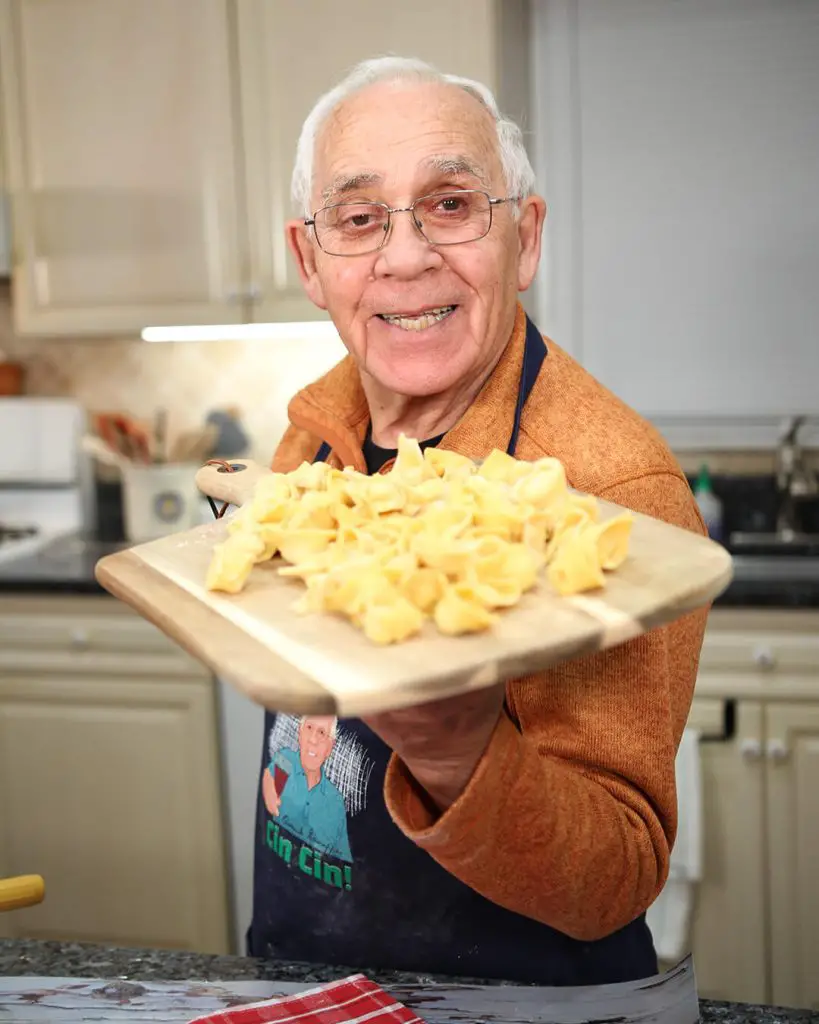 Dough Ingredients:
2 cups All Purpose Flour
3 small Eggs
1 tsp. Salt
1 Tbsp. Olive Oil (extra virgin)
Water, room temperature, if needed
Tortellini Stuffing Ingredients:
16 oz. Whole Milk Ricotta
1/4 cup Pecorino Cheese or Parmigiana, shredded
Lemon Zest of a 1/4 lemon, optional
1 tsp. Salt
Pinch of Nutmeg
Handful of ...
Read More