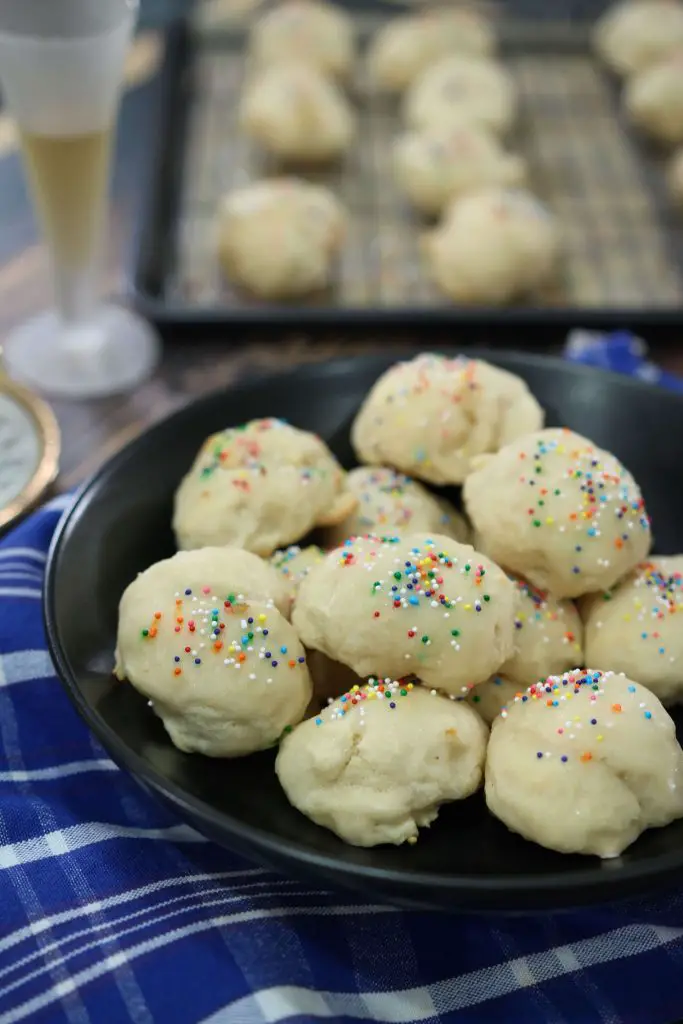 Indulge your taste buds with these delightful Ricotta Cookies topped with a zesty Lemon Glaze. The soft and pillowy texture of these cookies, enriched with the creamy goodness of fresh ricotta, is complemented perfectly by a sweet-tart lemon glaze.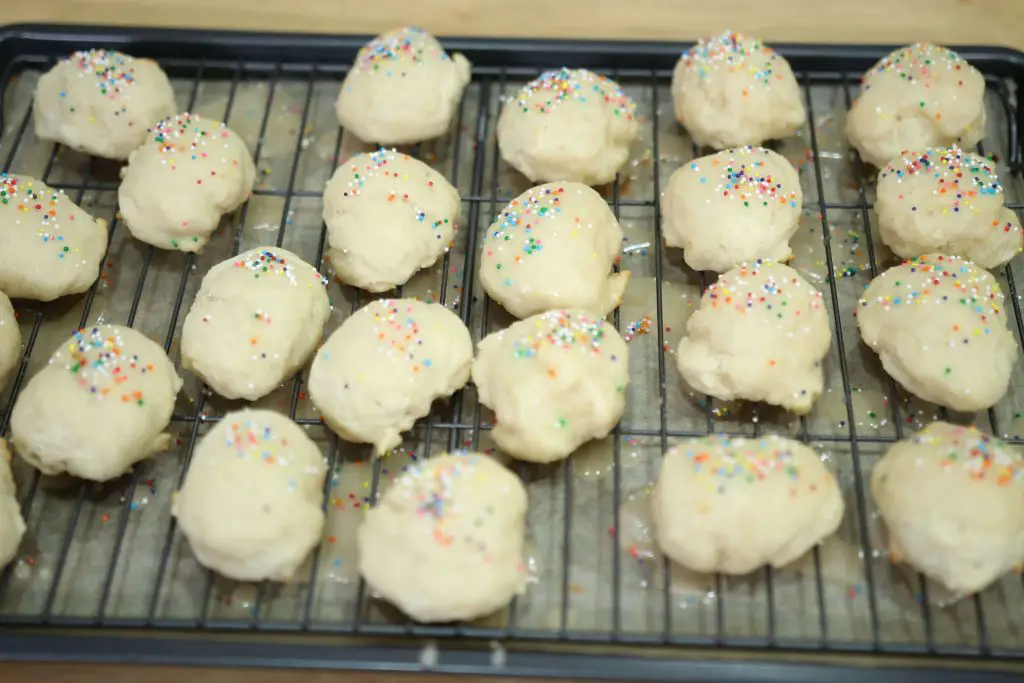 With a touch of vanilla and a sprinkle of colorful toppings, these cookies are not only a joy to make but a treat for the senses. Perfect for sharing or savoring on your own, these Ricotta Cookies with Lemon Glaze are sure to become a favorite in your repertoire of sweet treats. Create a batch of these delightful cookies to brighten up any occasion!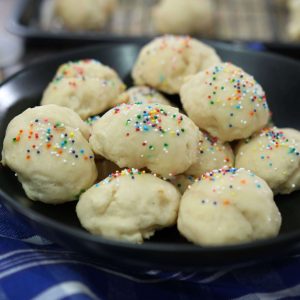 Ricotta Cookies with Lemon Glaze
These ricotta cookies with lemon glaze are a delightful combination of softness from the ricotta, sweetness from the glaze, and a burst of citrusy flavor from the lemon. Perfect for any occasion!
Ingredients  
For the Cookies:
4

oz.

Unsalted Butter

room temperature

1/2

cup

Cane Sugar

1

Egg

8

oz.

Ricotta

1-2

tsp.

Vanilla Extract

pinch

Salt

2

cups

All-Purpose Flour

1

tsp.

Baking Powder

1

tsp.

Baking Soda
For the Lemon Glaze:
1 1/2

sups

Powdered Sugar

2

Lemons

juiced

Sprinkles

for topping
Instructions 
Preheat your oven to 400°F (200°C). Line a baking sheet with parchment paper.

In a large bowl, cream together the room temperature butter and cane sugar until light and fluffy.

Add the egg and vanilla extract to the creamed butter-sugar mixture. Mix until well combined.

Add in the fresh ricotta and mix until just combined. Be careful not to overmix.

In a separate bowl, whisk together the all-purpose flour, baking soda, baking powder, and a pinch of salt.

Gradually add the dry ingredients to the wet ingredients, mixing until a soft dough forms.

Using a cookie scoop or a tablespoon, drop rounded balls of dough onto the prepared baking sheets, leaving some space between each.

Bake in the preheated oven for 8-10 minutes or until the edges are lightly golden. Keep an eye on them to avoid over-baking.

Allow the cookies to cool on the baking sheets for a few minutes before transferring them to a wire rack to cool completely.

In a small bowl, whisk together the powdered sugar and the juice of 1 lemon until smooth. Adjust the consistency by adding more sugar or lemon juice, if needed.

Once the cookies are completely cooled, drizzle the lemon glaze over the top of each cookie. You can use a spoon or a piping bag for precision. Or you can dip the top of the cookies right onto the lemon glaze.

While the glaze is still wet, sprinkle the cookies with your favorite sprinkles.

Allow the glaze to set before serving.
Video