Hello Everybody! Today I would like to share with you my Sicilian pizza topped with tomatoes and onions recipe! The dough is thicker than a regular pizza and more often rectangular instead of round. It is more similar to focaccia with toppings on it. The best part is that it tastes delicious with your favorite toppings added to it! Watch the full video to follow along as I cook this recipe step by step or continue scrolling for the written recipe.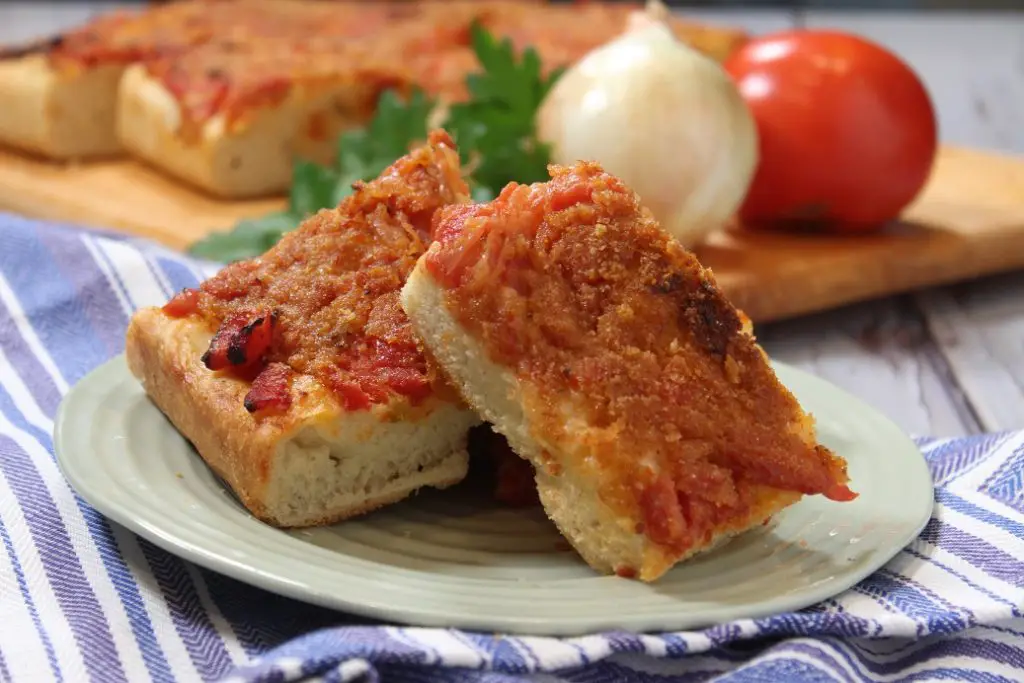 Dough Ingredients:
2 1/2 cups All purpose flour
1 Tbsp. Yeast
1 cup Water, warm
1 tsp. Sugar
1 cup water, room temperature
2 tsp. salt
3 Tbsp. Extra virgin olive oil
Toppings Ingredients:
4 Plum tomatoes, skin and seeds removed, cubed
1 Sweet onion, sliced
6 Anchovies
Extra virgin olive oil
Sea salt, to taste,
Black pepper, to taste
Breadc...
Read More