Hello Everybody! Today I have a delicious pear and goat cheese flatbread recipe to share with you all. It is basically a pizza, but with a super thin crust and is usually in a rectangular shape. Feel free to leave it in a circular shape, still tastes just as great! Continue reading for the written recipe, and/or scroll to the end to watch me make this in my video.
Flatbread Dough Ingredients:
1 1/2 Tbsp. yeast
3 1/2 cups flour
1 cup warm water
1 tsp. salt
pinch of sugar
Flatbread Toppings:
1-2 Pears, thinly sliced
1/2 cup goat cheese, crumbled
1/2 cup walnuts, raw
balsamic vinegar
1 Tbsp. butter, melted
1 tomato, sliced
1 medium mozzarella ball, sliced
extra virgin olive oil
handful of basil
handful of arugula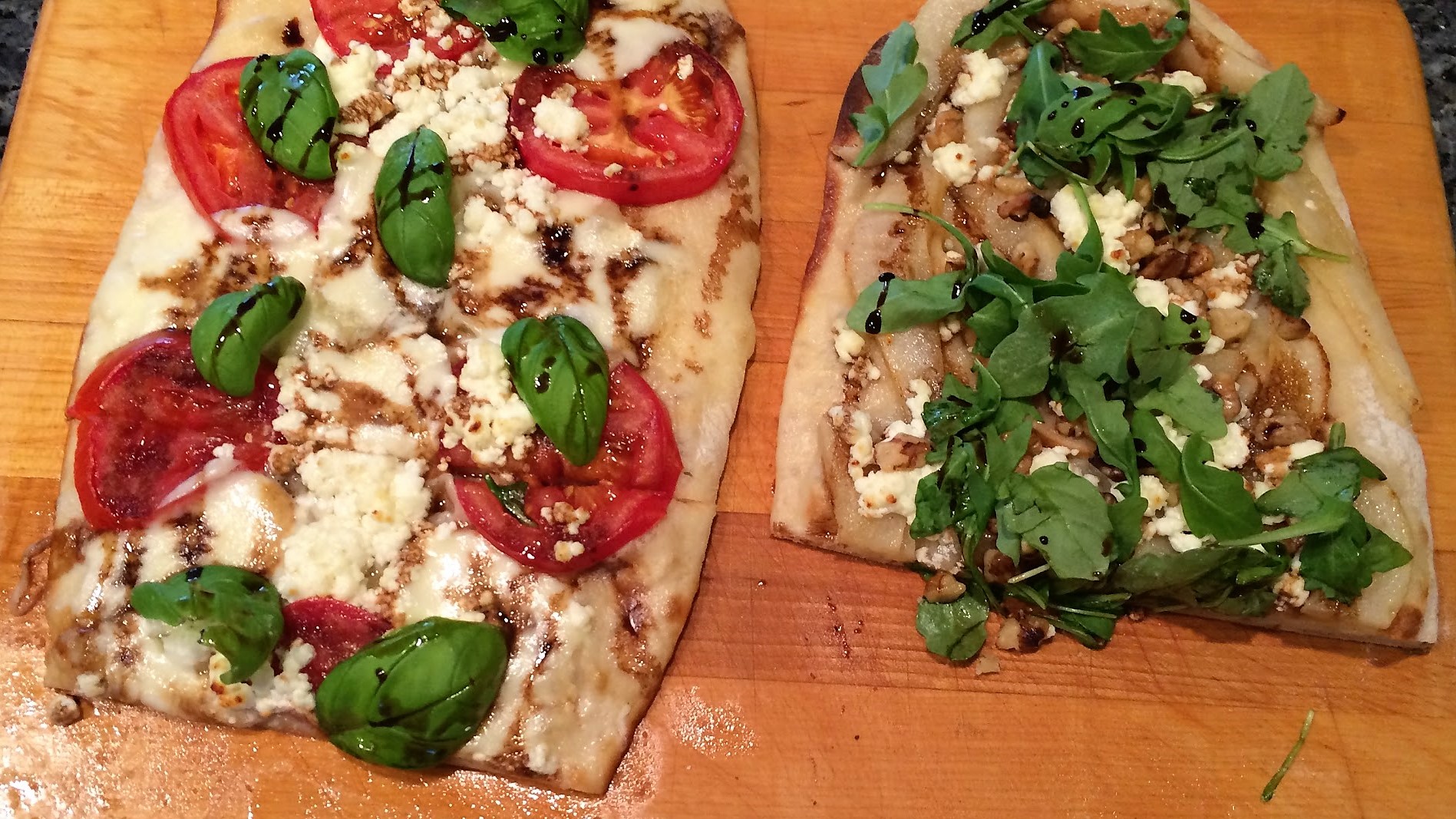 Preheat the pizza stone in the oven at 500°F.
To make the flatbread dough, in a small bowl add 1-1/2 tablespoons of yeast and a half cup of warm water; let sit for 10 minutes. Meanwhile add 3-1/2 cups of flour , salt and sugar into a large bowl (wooden bowl preferred). Now it's time to add the yeast and water mix into the bowl of flour. Start mixing the flour and water/yeast, slowly add an additional 1/2 cup of warm water while mixing. Once the dough is evenly mixed and formed into a ball, let it sit in a warm area for 45 minutes. What I like to do is put the dough into a bowl and cover it up with a few table cloths.
In the meantime, slice up your pear and mix with butter and caramelize in the oven at 500°F for about 10 minutes. Remove from the oven and set aside.
Next, sprinkle some flour onto the table and then place the dough on top. Begin to roll it out until it is a very thin rectangular shape. Roll it out to the size that would allow to cook on a pizza stone in your oven.
Sprinkle the goat cheese, walnuts and the pear slices on top of the dough. Then drizzle a little bit of olive oil and balsamic vinegar on top.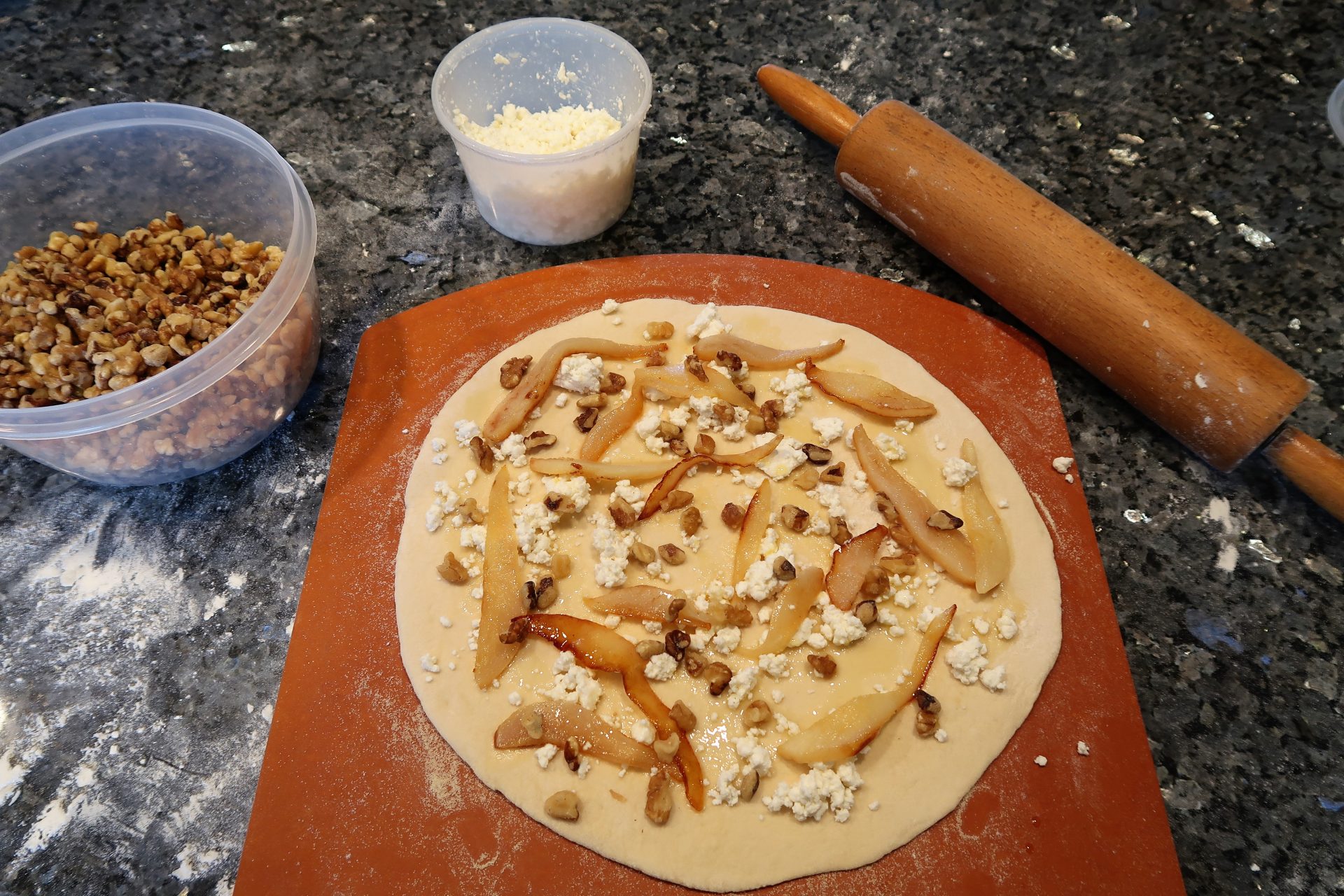 A second option would be to place slices of tomato and mozzarella on top of the dough. Sprinkle some goat cheese on top and then drizzle with a little olive oil and balsamic vinegar.
Place onto the pizza stone and bake for 5-7 minutes, making sure to check that it does not burn.
Remove from the oven and then add some arugula on top of the pear and goat cheese flatbread and some basil leaves on top of the tomato and mozzarella flatbread. Slice and serve! Cin cin!