Hello everybody! Today I have a very simple and quick dish to make. This pasta with zucchini and shrimp recipe is perfect for a weekday dinner. Easy and quick to prepare and full of flavor. Read below for the written recipe or watch the video to follow along as I cook the recipe.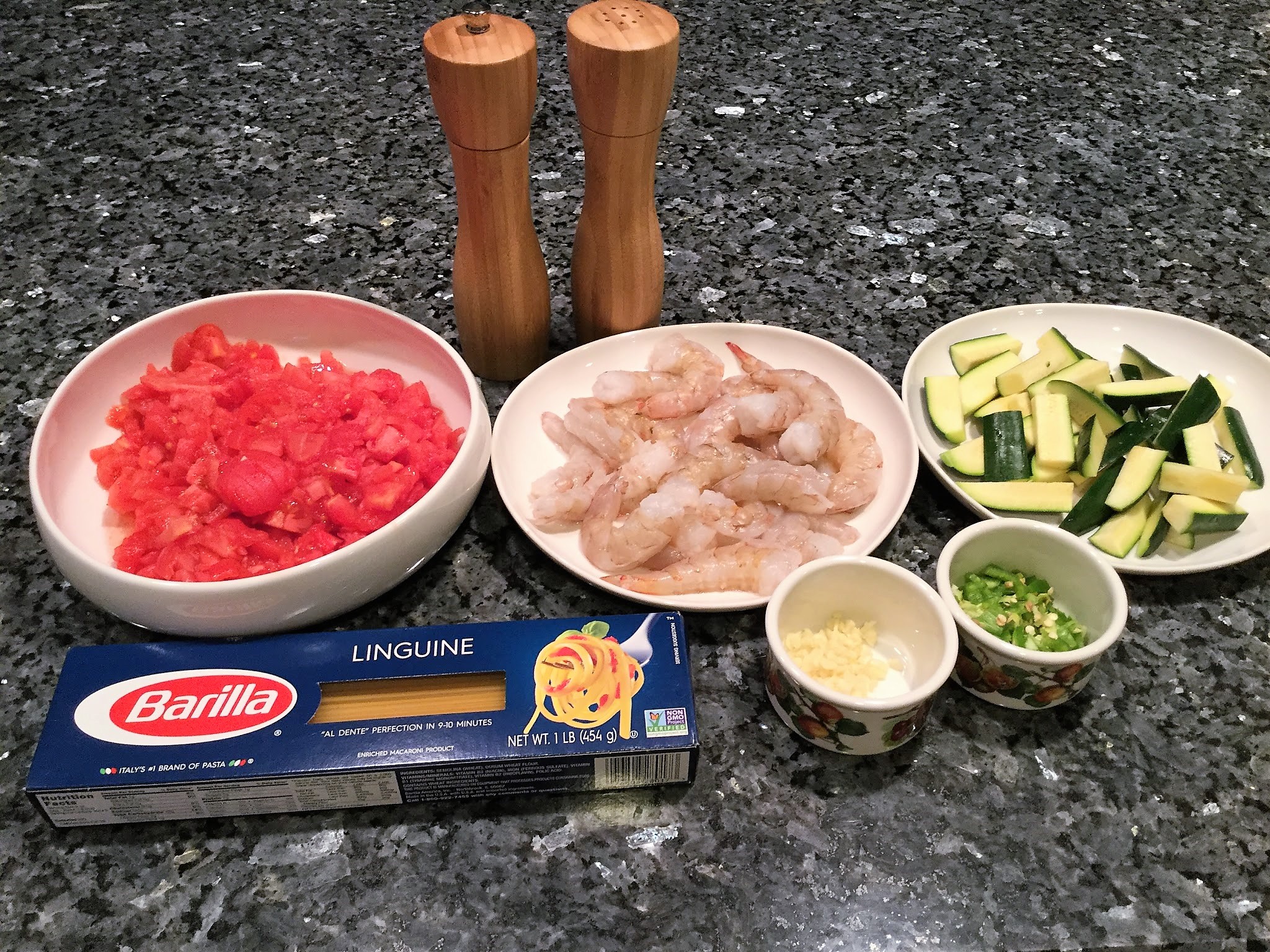 Ingredients:
1/2 lbs. pasta, linguine used in this recipe
1 lbs. plum tomatoes, skin removed and diced
1 lbs. shrimp, cleaned and peeled
2 medium sized zucchini, diced
3 cloves of garlic, chopped
3 Tbsp, olive oil, extra virgin
1 medium hot pepper, chopped, to taste
4-5 basil leaves, chopped by hand
salt, to taste
black pepper, to taste
To remove the skin off of the tomatoes, put them into boiling water for a few minutes until the skin starts to peel off...
Read More