Hello everybody! Today I am sharing my stuffed peppers recipe. I like to make the stuffing with pork and arborio rice. Keep reading for the written recipe or watch the video below where I show you step by step how I make these tasty stuffed peppers.
Ingredients:
1.5 lbs. pork shoulder, ground
8 red bell peppers, seeds removed and blanched
1 cup arborio rice, cooked
1 small sweet onion, minced
1 cup pecorino cheese, shredded
32 oz. tomato sauce
3-4 garlic cloves, minced
handful of parsley, chopped
1 Tbsp. marjoram
salt, to taste
black pepper, to taste
olive oil, for frying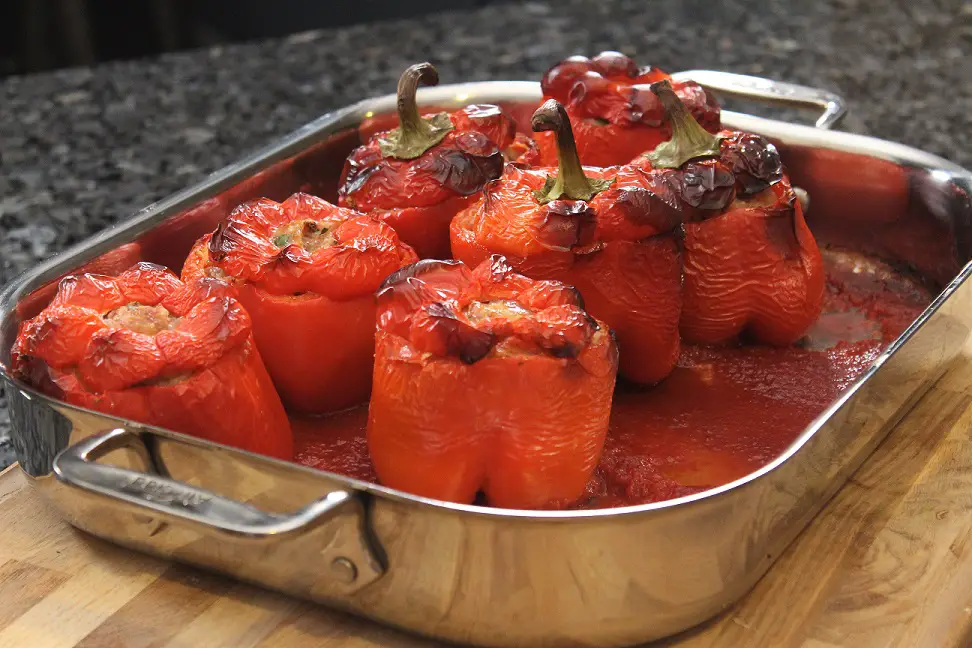 Preheat the oven to 400°F.
Start by preparing the bell peppers. I like to boil the peppers for two minutes to cut down the baking time in the oven, but it is not a necessary step...
Read More