Hello Everybody! Today I am sharing with you my fish salad recipe! I make this recipe every year on Christmas Eve to share with my family! It is one of the many courses I serve for the holiday. Watch the full video to follow along as I cook this recipe step by step or continue scrolling for the written recipe.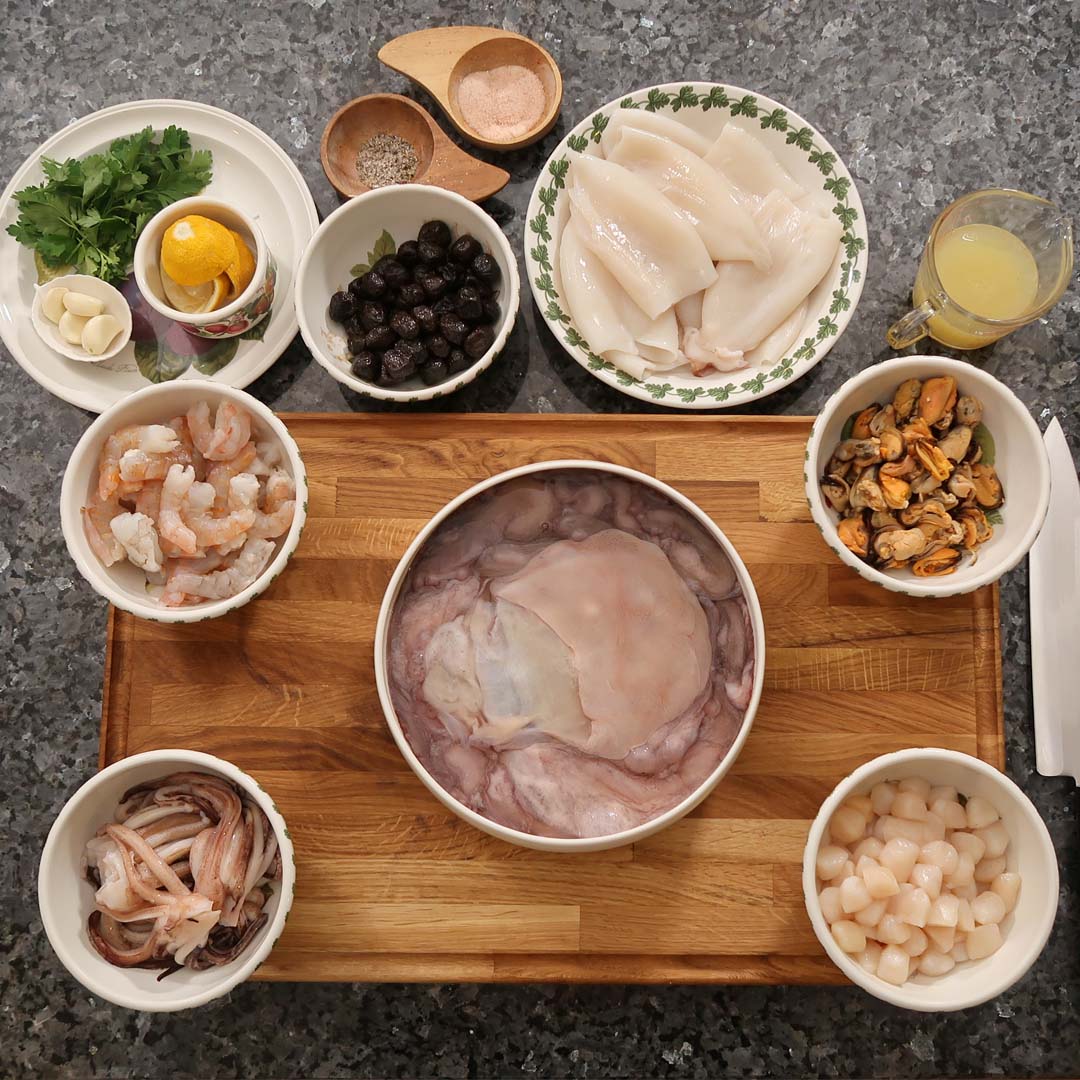 Ingredients:
1/2 lb. small shrimp, peeled and tails removed
1/2 lb. mussels, removed from shell
1/2 lb. bay scallops
1 lb. calamari and tentacles
3 lbs. octopus
2 lemon peels, halved
2/3 cup lemon juice
1 cup black olives
4 garlic cloves, chopped
handful of parsley, chopped
1/2 cup extra virgin olive oil
salt, to taste
black pepper, to taste

To begin, bring two pots of water to a boil and add some salt...
Read More