Hello Everybody! Today I would like to share with you my Chicken Vesuvio recipe! Watch the full video to follow along as I cook this recipe step by step or continue scrolling for the written recipe.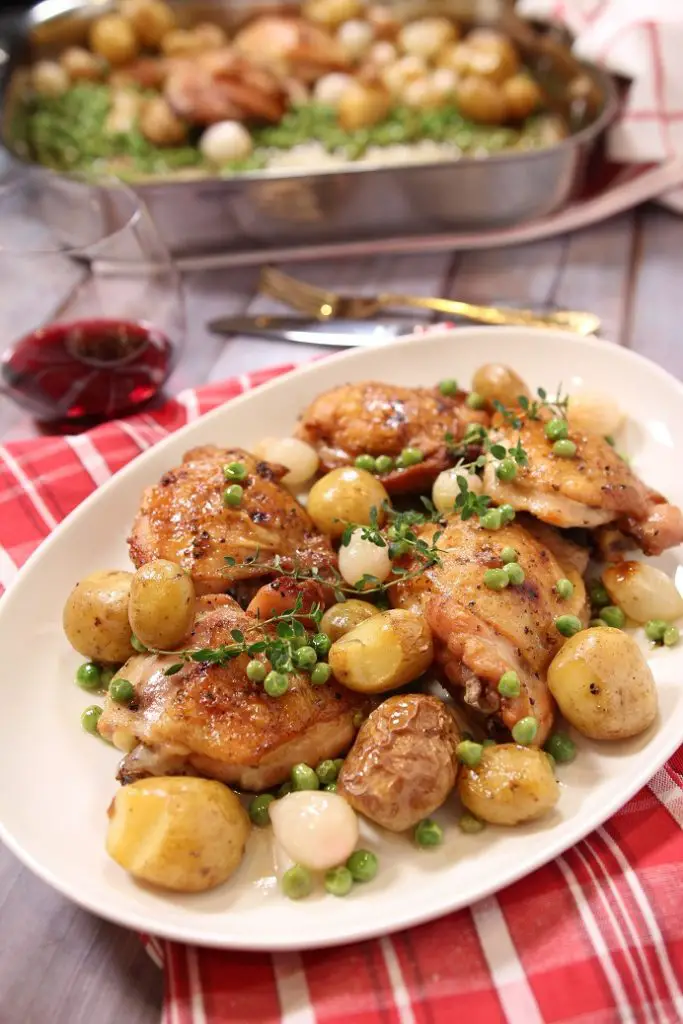 Ingredients:
8 Chicken Thighs, seasoned with salt and black pepper
2 lbs. Yukon Gold Potatoes, washed
8 oz. Pearl Onions, roots and skin removed
10 oz. English Peas, fresh and cleaned
1/2 cup White Wine, like Chardonnay
3 cloves Garlic, skin removed and halved
4 sprigs of Thyme, cut/ripped in half
Extra Virgin Olive Oil
Sea Salt, to taste
Black Pepper, to taste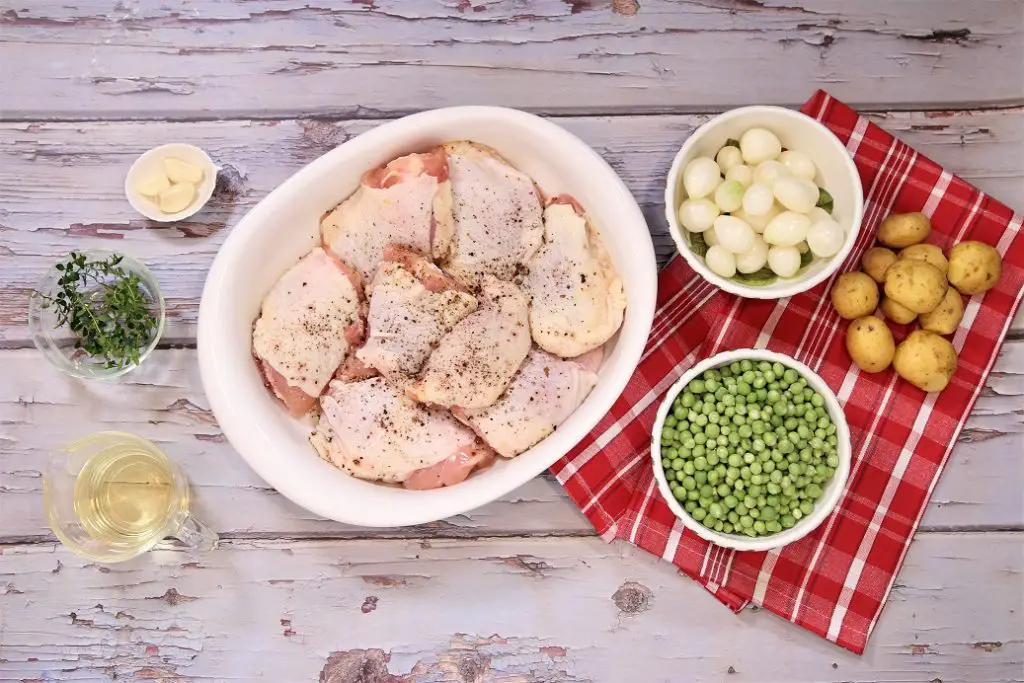 Preheat oven to 400°F.
In a mixing bowl, mix the potatoes, thyme, garlic, about two pinches of salt and black pepper, and about two to three ounces of olive oil. Set aside.
Add about two ounces of olive oil into a saut...
Read More