Hello everybody! Today I would like to share with you my fried oh yeah baby recipe. These hot peppers make every dish more flavorful! I enjoy a spicy kick added to certain dishes and this is a delicious way to enjoy it. Watch the full video to follow along as I fry these dried hot peppers step by step or continue scrolling for the written recipe.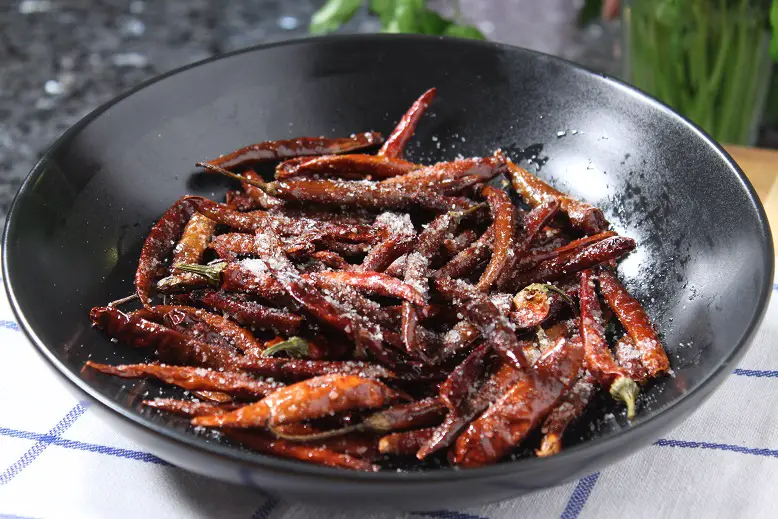 Oh Yeah Baby Ingredients: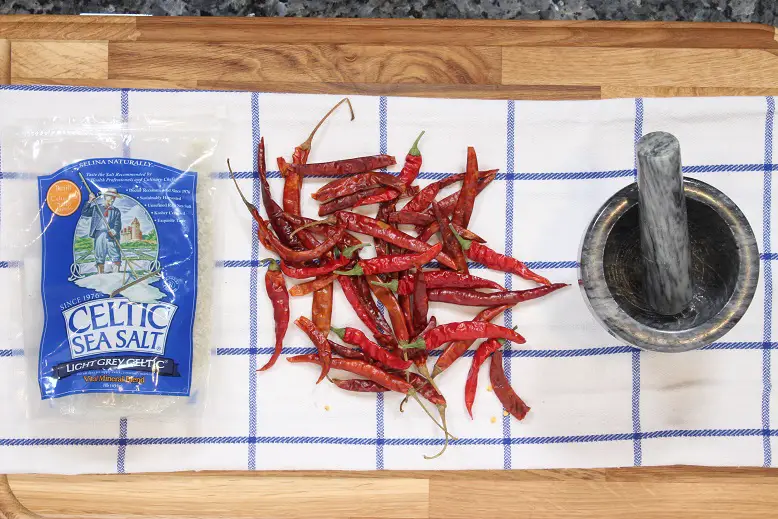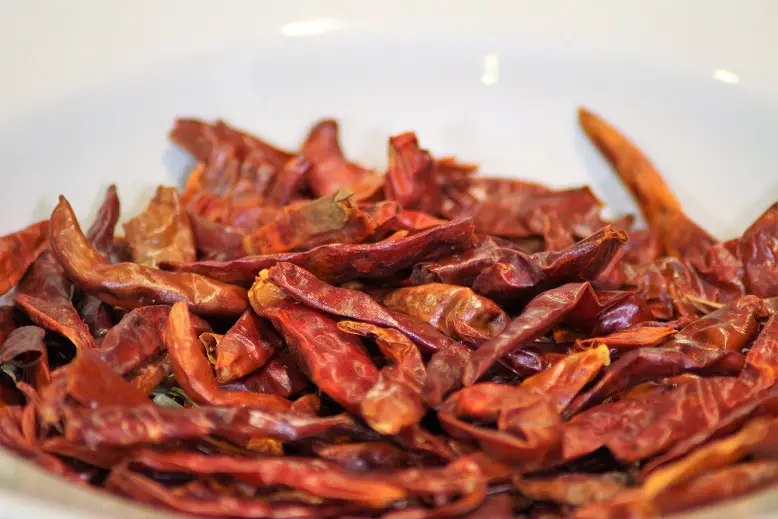 Fill a small pot halfway with peanut oil and heat up over a medium/high flame. After about two minutes of heating up, place the bottom end of one hot pepper into the oil to check if the oil bubbles up around it. If it doesn't, give it another minute to heat up and test it using a different hot pepper.
Once the oil bubbles up around the hot pepper, pour in about a handful of hot peppers into the oil. I like to cook only a handful at a time so that they taste fresh. I like these chile de arbol, but you may also be able to find them at a food market. Mix it around for about ten seconds and then turn the flame off. Mix the hot peppers around in the peanut oil for around five more seconds and then scoop the hot peppers out and place them onto a dish lined with a paper towel. The paper towel is used to absorb the excess oil.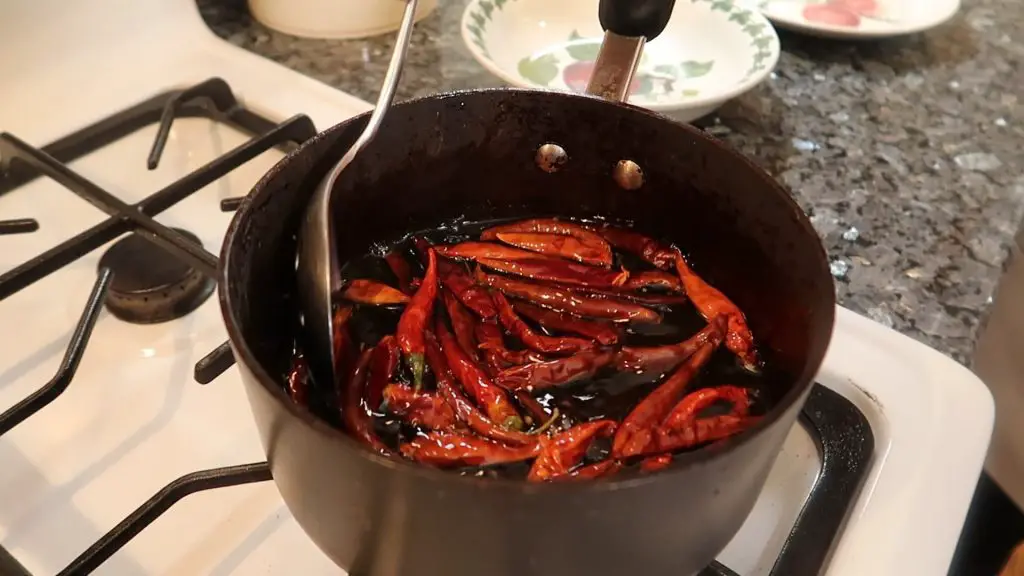 While the hot peppers are still hot, sprinkle ground sea salt over them. I like to ground it up using a mortar and pestle. Mix the hot peppers around and sprinkle more sea salt on them. They are ready to enjoy! Try it along with spaghetti aglio e olio (garlic and oil). Salute, cin cin and oh yeah baby!