Hello Everybody! Today I am sharing with you my onion puree soup recipe! This is a dish I love to make as soon as the temperature drops to keep me warm. Watch the full video to follow along as I cook this recipe step by step or continue scrolling for the written recipe.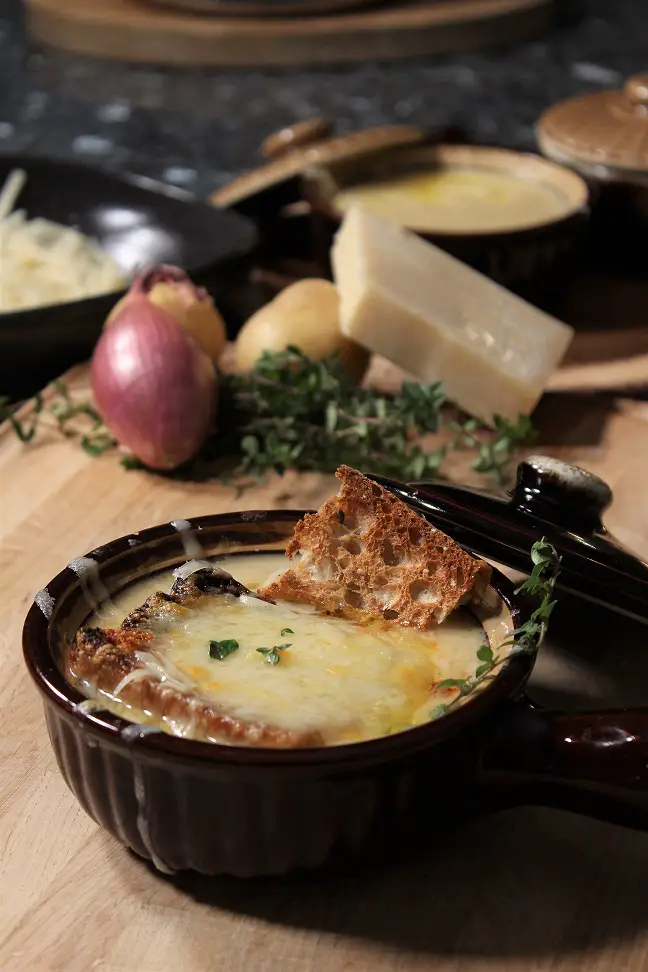 Ingredients:
5 medium size sweet onions, diced
2 shallots, diced
5 small potatoes, diced
3 sprigs of thyme
7 cups of chicken stock
1/2 cup white wine, I use chardonnay
3 oz. butter
Gruyere cheese, shredded for topping
1/4 cup olive oil
salt, to taste
black pepper, to taste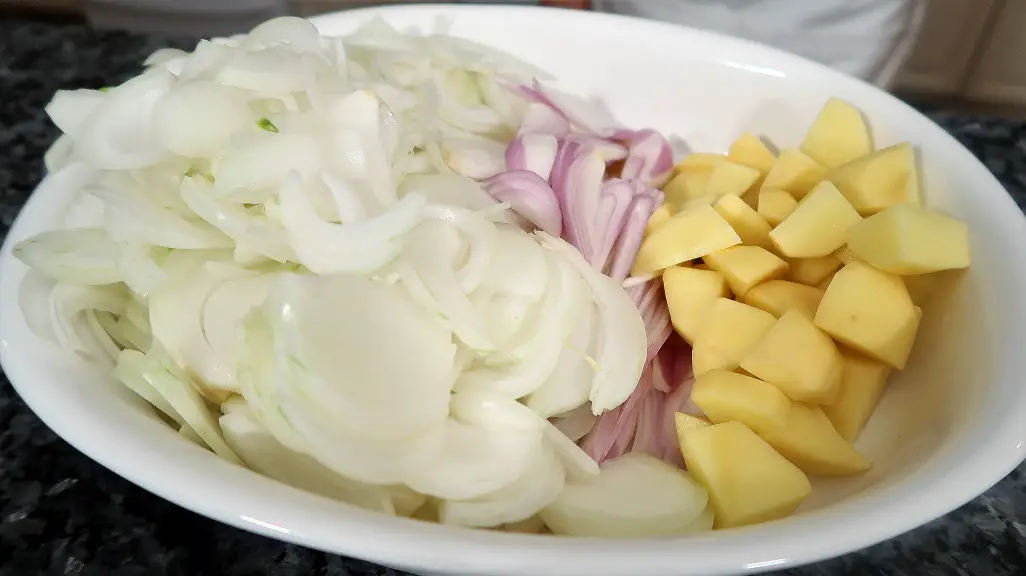 Begin by adding the butter and olive oil to a pot and stir until butter has melted down. Next, add the onions and shallots and cook over a medium flame until caramelized, about 20 minutes. Make sure to stir frequently to keep from burning or sticking to the pot.
At the same time, heat up your chicken broth in a separate pot.
Once caramelized, add the potatoes, salt, black pepper, and white wine cook for about 7 minutes.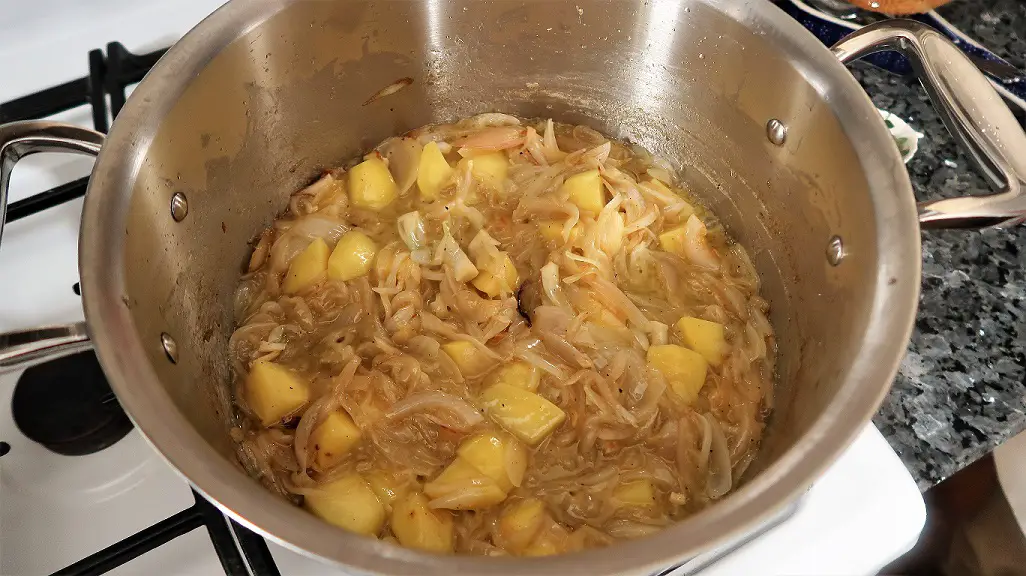 Pour in the chicken stock and thyme and cook over medium/low heat for about 15-20 minutes to cook the potatoes.
Use an immersion blender or pour the soup into a blender to completely blend/puree the soup.
Pour into onion soup crock bowls and top with as much gruyere cheese as you like. You can also use mozzarella cheese if you prefer, or no cheese at all.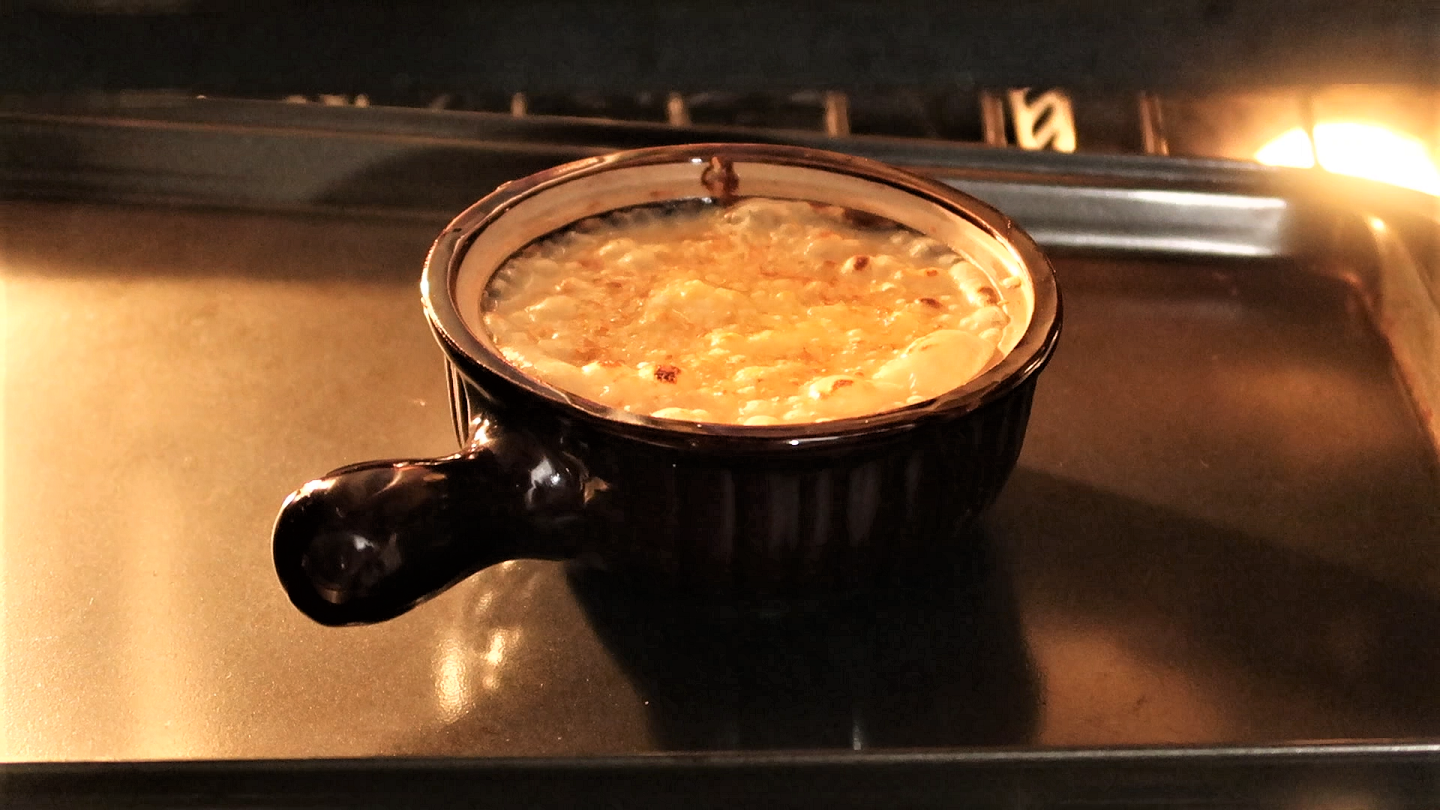 Place in the oven and broil until the cheese has melted. Serve with a side of garlic bread and enjoy! Cin cin!