Hello everybody! Today I would like to share with you my spaghetti aglio e olio recipe, which simply translates to spaghetti garlic and oil. If you're in a rush and can't make it to the grocery store, you more than likely already have all the ingredients needed to make this simple recipe! Watch along as I prepare this recipe in the video below or keep reading for the written recipe.
Ingredients:
1 pound spaghetti
1/4 cup Olive Oil
8 cloves of garlic
Fresh basil
Hot chili peppers (optional)
Pecorino Romano or Parmigiana Cheese
Sea salt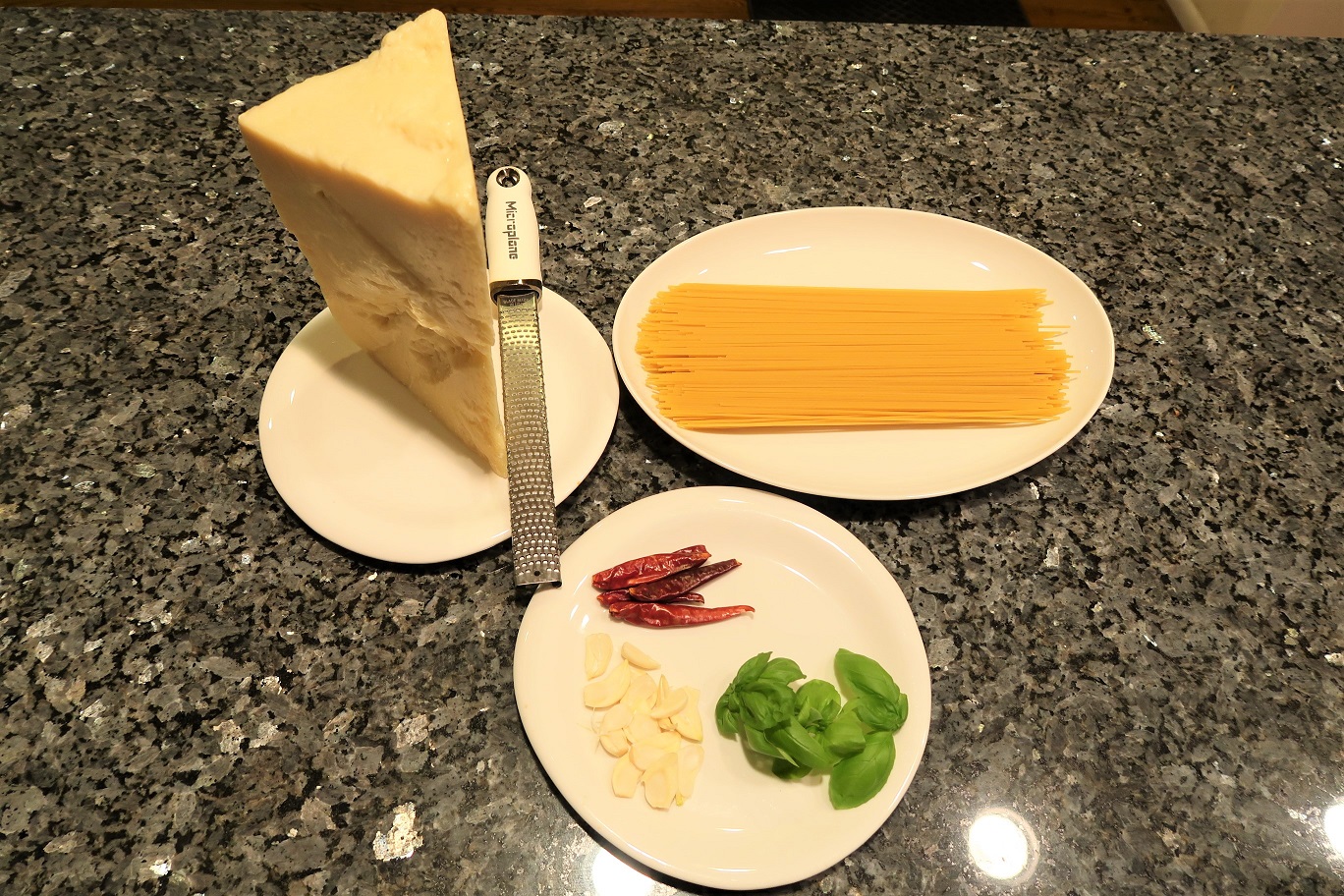 Begin by bringing a big pot of water to a boil. While the water is boiling, cut the garlic cloves into a few pieces. They don't need to be cut too thin, but it depends on how you prefer it. Just keep in mind if it is cut very thin, they will burn quicker in the olive oil later. I cut mine into about 3 pieces for each clove.
Now that the water is boiling, add some sea salt to the water and dump in the spaghetti. Mix the spaghetti around a little and continue to boil as per the packages instructions. I like my spaghetti al dente, so if the package says to cook for 10 minutes, I would cook my spaghetti for 8-9 minutes.
Now that the spaghetti is boiling, in a frying pan add in the olive oil, garlic and the optional hot peppers. Heat them on medium heat. Keep an eye on the garlic to ensure that they do not burn; lower the heat if needed. They only need to be slightly browned to give this dish its delicious taste!
Once the spaghetti is done cooking, drain the water leaving about a 1/2 cup of the water in the pot. Put the pot back on the stove, and dump in the olive oil, garlic and hot peppers into the spaghetti. Mix it around so that the spaghetti absorbs the spicy and garlic flavored olive oil. Add the spaghetti to a big dish, and top it off with some basil and your preferred cheese.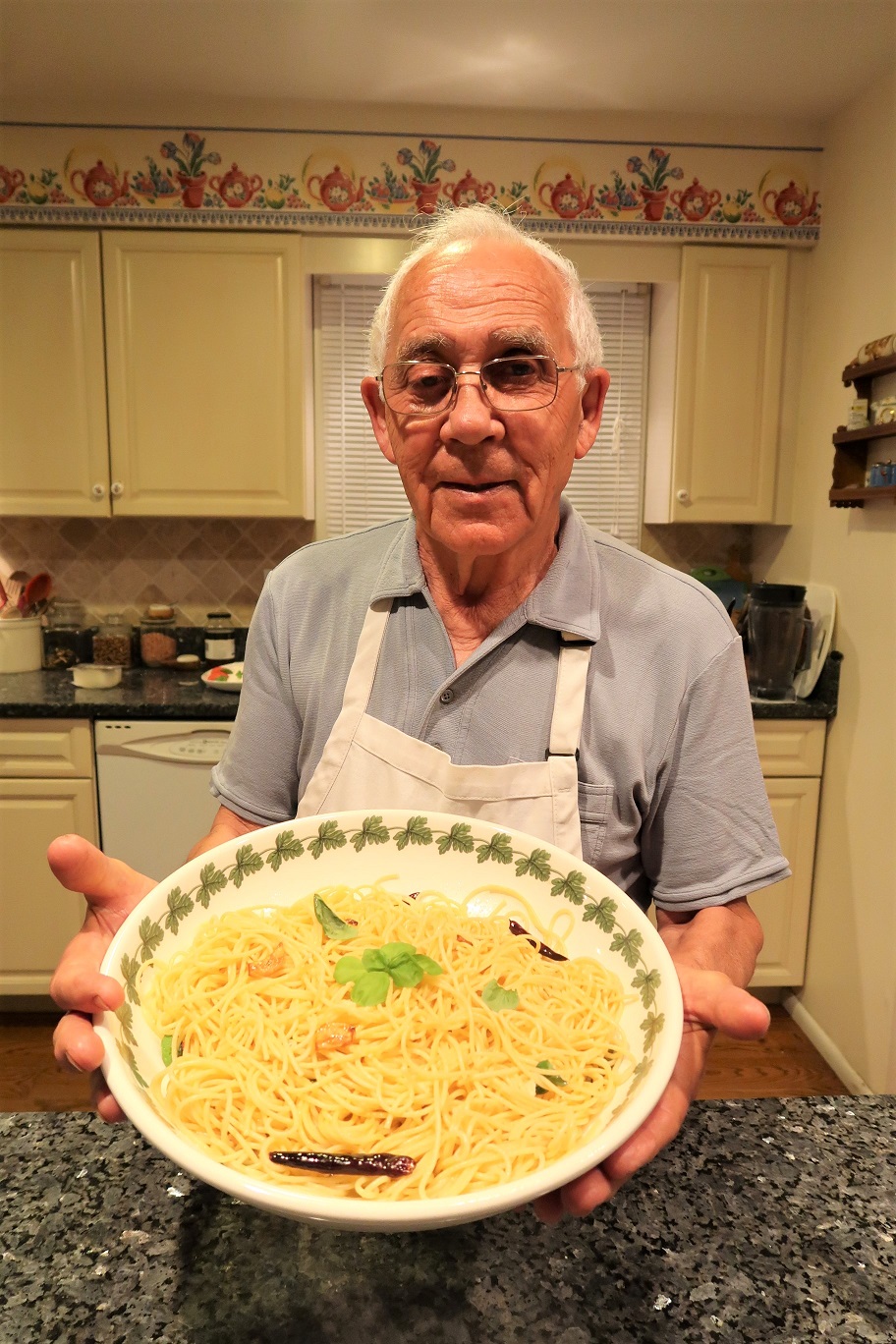 Now the most important part is to eat and enjoy this delicious meal!