Hello Everybody! Today I am sharing with you my spaghetti shrimp scampi recipe. This dish is delicious and full of flavor. Watch the video below to see how I cook this recipe in real-time.
Ingredients:
1/2 lb. spaghetti
1.5 lb shrimp, cleaned
4 cloves of garlic, chopped
6 Tbsp butter
juice of 1 lemon
handful parsley, chopped
1/2 cup white wine
3 Tbsp olive oil
salt, to taste
black pepper, to taste
hot pepper flakes, to taste, optional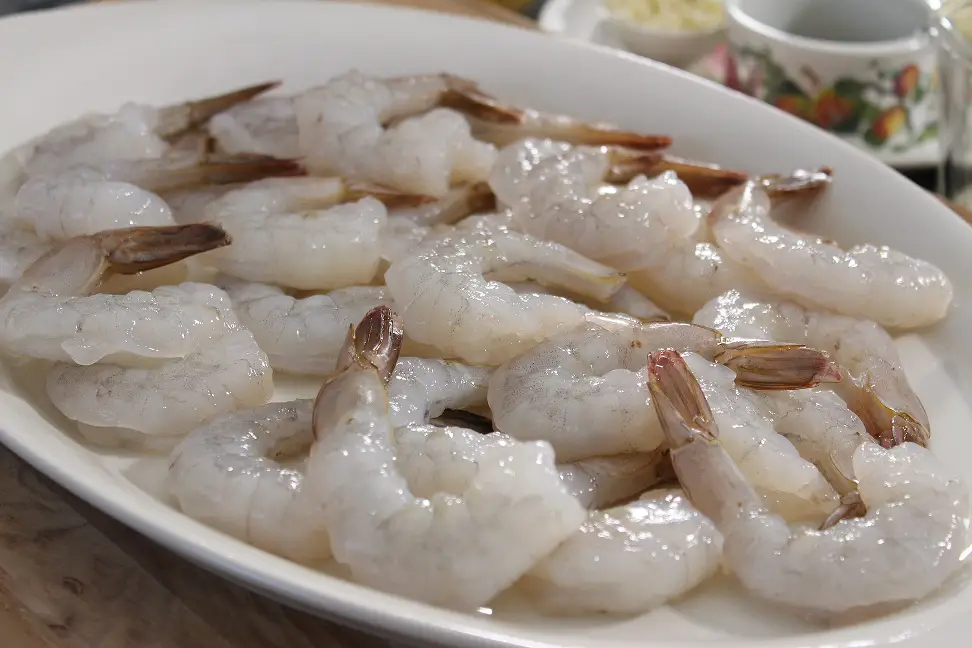 Bring a pot of water mixed with a pinch of salt to a boil. Cook the pasta as per the package instructions.
Heat up a frying pan over a medium/high flame. Add the olive oil and heat up before adding the shrimp. Once the oil is hot, add 2 Tbsp. of butter. Once the butter has melted, lower the heat to a medium flame and add the shrimp.
After about 2 minutes of frying, sprinkle salt and black pepper over the shrimp and flip over to the other side. Sprinkle salt and black pepper on this side of the shrimp as well and fry for another 2 minutes to cook evenly. Remove from the shrimp from the pan onto a dish and set aside.
Next, using the same frying pan, add some olive oil, the rest of the butter, and the garlic and mix together until the butter is completely melted down. Add the hot pepper flakes, lemon juice and white wine and stir. Continue to cook over a very low flame for about 10 minutes. This would be when you would want to start cooking your pasta.
Next, add the shrimp back into the frying pan. Scoop the cooked pasta directly into the frying pan, add a sprinkle of parsley and mix all together.
Serve with a sprinkle of parsley on top and enjoy! Cin cin!