Hello Everybody! Today I am sharing with you my spaghetti alla puttanesca recipe! Watch the full video to follow along as I cook this recipe step by step or continue scrolling for the written recipe.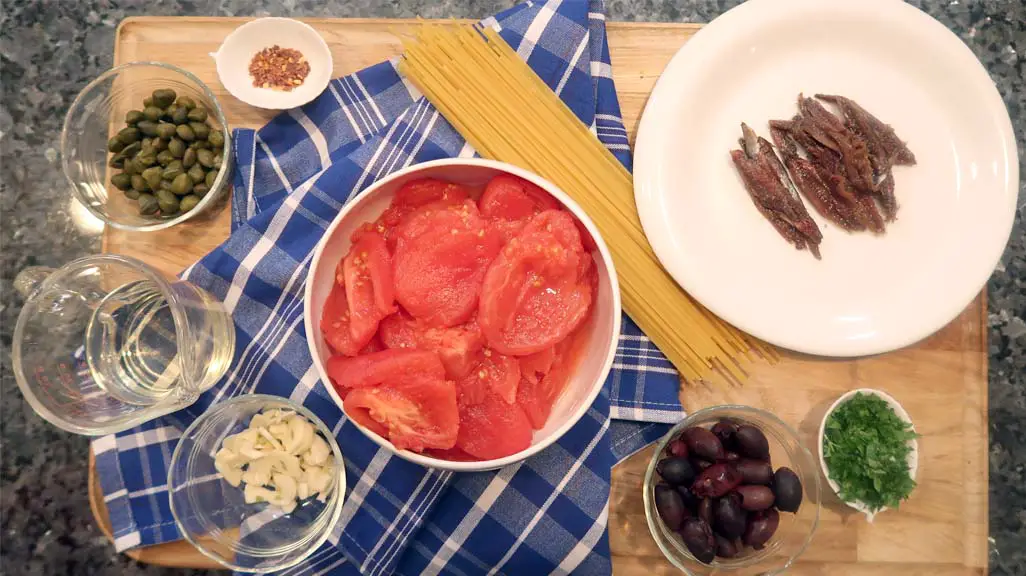 Ingredients:
1 lb. spaghetti
1 lb plum tomatoes, skin removed and diced
3 garlic cloves, thinly sliced
1/4 cup kalamata olives
1/4 cup capers, rinsed
2 oz. anchovies
handful of parsley, chopped
1/2 cup white wine (I use chardonnay)
1 tsp. hot pepper flakes, optional
1/4 cup extra virgin olive oil

Start off with a big pan, and add the olive oil over medium to high heat. Let the garlic fry for a minute or two, stirring it occasionally, try not to let it burn.
Next add in the anchovies, and lower the heat to medium...
Read More