Hello Everybody! Today I am sharing with you my homemade black olive bread (pane alle olive nere) recipe! Having some fresh homemade bread to dip into a good olive oil or into sauce is a must! Adding the olives into the bread adds a lot more flavor. Watch the full video to follow along as I cook this recipe step by step or continue scrolling for the written recipe.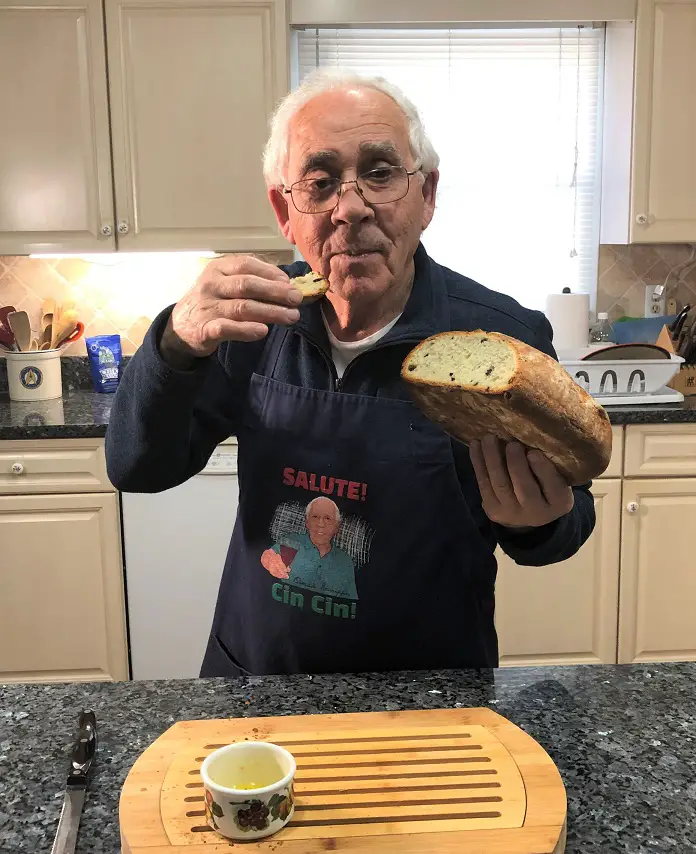 Ingredients:
4 cups All Purpose Flour
1 tsp. Salt
1 tsp. Garlic Powder
2 Tbsp. Dry Yeast
1/2 tsp. Thyme
1/2 tsp. Rosemary
1 Tbsp. Olive Oil, extra virgin
1 cup Kalamata Olives
1 1/2 cup Water, warm
Begin by mixing about 1/4 cup of warm water with the yeast in a small bowl. Set aside.
In a large mixing bowl, add the flour, salt, garlic powder, thyme, rosemary, yeast mix, and the olive oil...
Read More