Hello Everybody! Today I am sharing with you my homemade spinach and ricotta gnocchi recipe! Mixing the spinach and ricotta into the gnocchi dough adds so much flavor to the dish in the end that you can simply enjoy it sauted with butter and sage! Watch the full video to follow along as I cook this recipe step by step or continue scrolling for the written recipe.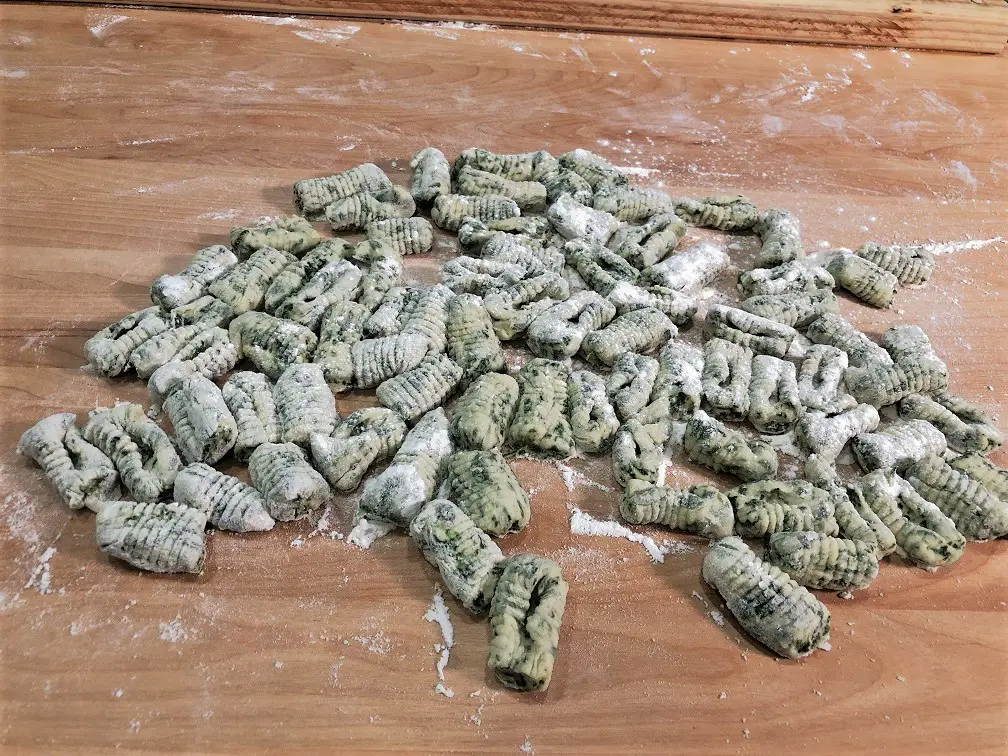 Ingredients:
2 cups flour
8 oz. Whole Milk Ricotta
1 Egg
8 oz. Spinach, cooked
1 Garlic Clove, halved
Salt
Extra Virgin Olive Oil
Add a large drizzle of olive oil in a saute pan over medium to high heat. Once hot, add the garlic and saute for about 30 seconds.
Add in as many handfuls of spinach as you can fit in the saute pan...
Read More