Hello everybody! Today I want to share with you my chicken parmigiana recipe. This dish is so easy to make and only requires a few ingredients. It also goes well with a side of pasta or a salad. Watch the full video to follow along as I cook this recipe step by step or continue scrolling for the written recipe.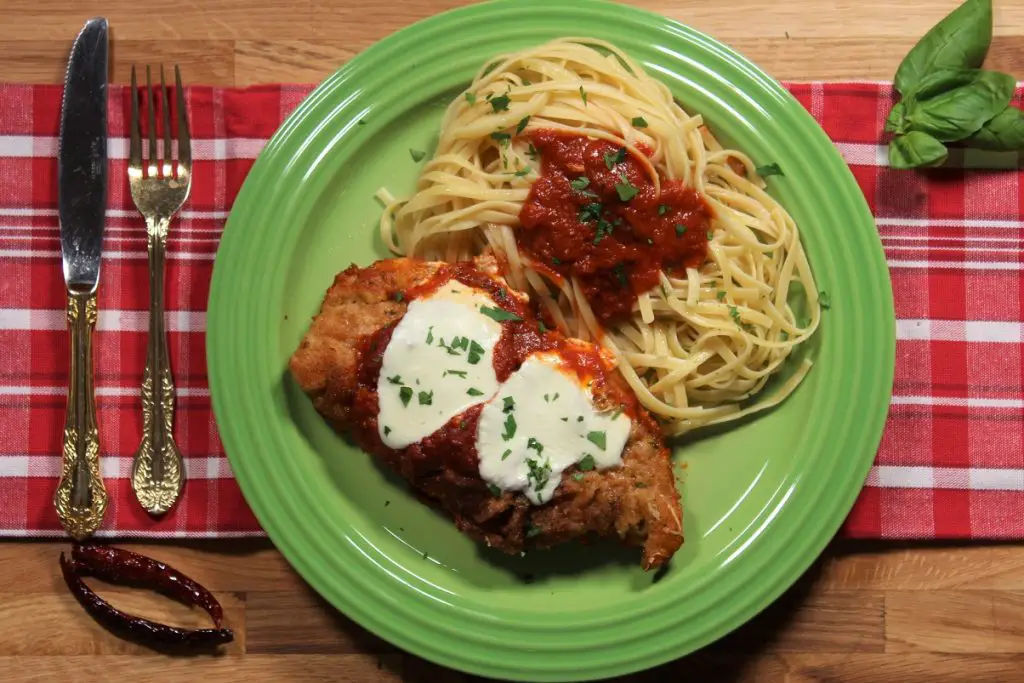 Ingredients:
4 chicken breast, seasoned with salt and black pepper
2 whole cloves garlic
2 cloves of garlic, halved
2 eggs with salt and black pepper, to taste, scrambled
6 cups tomato sauce
3/4 cup parmigiano cheese, shredded
8 oz. mozzarella, sliced a dish of all breadcrumbs mixed with pinch of salt and black pepper for coating the chicken thighs
a dish of all purpose flour mixed with pinch of salt and black pepper for coating the chicken thighs
olive oil
parsley or basil, chopped, for topping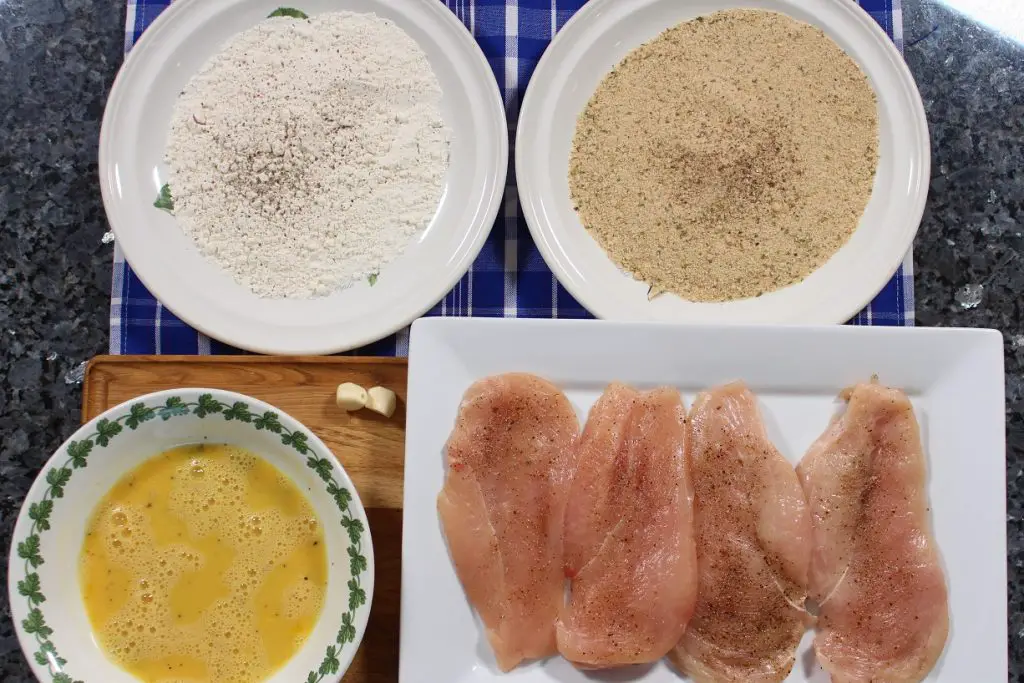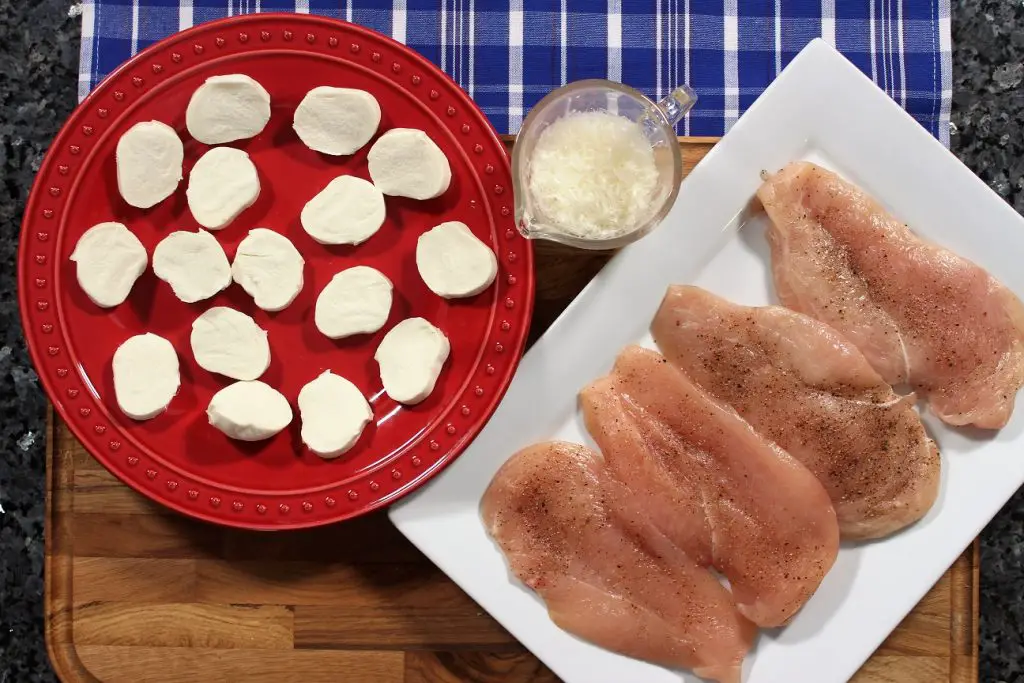 Preheat the oven to 400°F.
In a frying pan, add a couple of tablespoons of olive oil and the two garlic cloves over a medium flame.
While the garlic and oil is heating up, coat each side of the seasoned chicken breast with flour, then dip into the scrambled egg mixture and finish off by coating each side with the breadcrumbs. Once the oil is bubbling around the garlic, add the chicken into the pan and fry for about 5 minutes or until golden brown.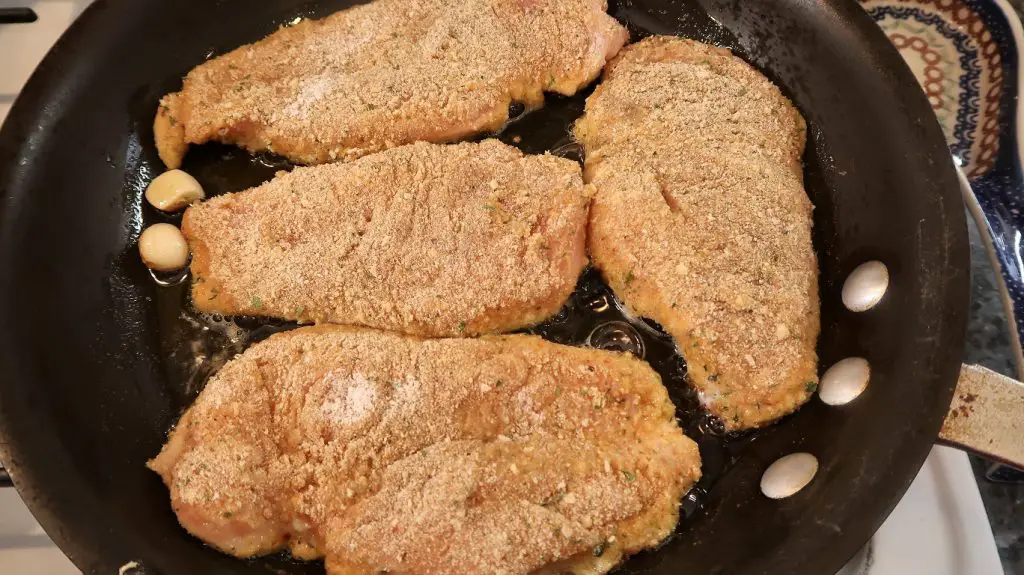 While the chicken is cooking, heat up your tomato sauce. Cook the tomato sauce however you prefer. If using tomato sauce from a can, you can add some flavor to it by first sauteing some garlic and onion in olive oil and then add the tomato sauce to it. Flip the chicken onto the other side and fry for about another 5 minutes or until golden brown.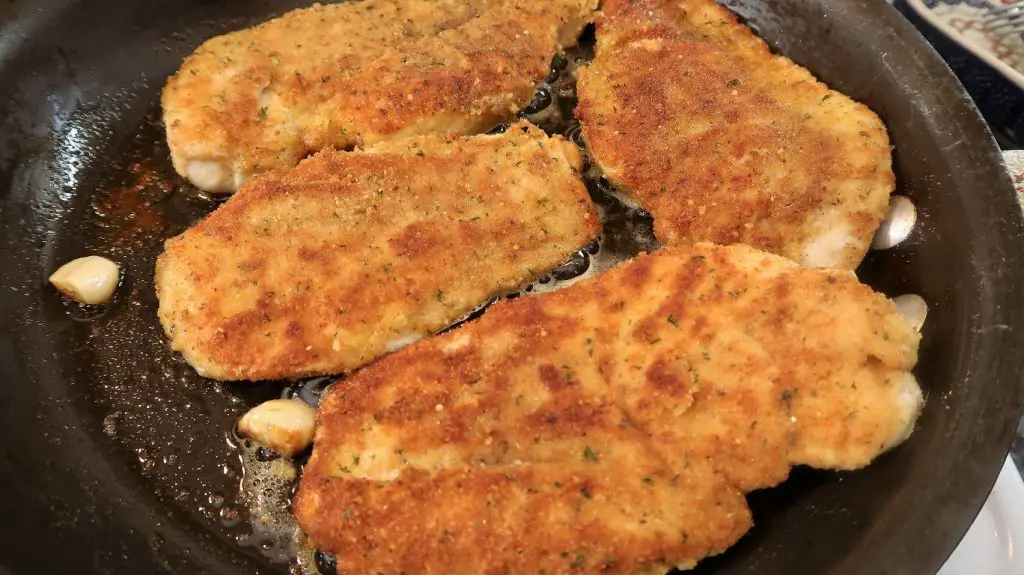 Once the chicken is done frying, cover the bottom of a baking dish in tomato sauce and then place each chicken breast on top of the sauce. Scoop some tomato sauce on top of each chicken breast and then place in the oven to cook for 10 minutes.
Remove from the oven and sprinkle some parmigiano cheese on top of the chicken and place two slices of mozzarella cheese on each chicken breast. Place back into the oven for another 10 minutes.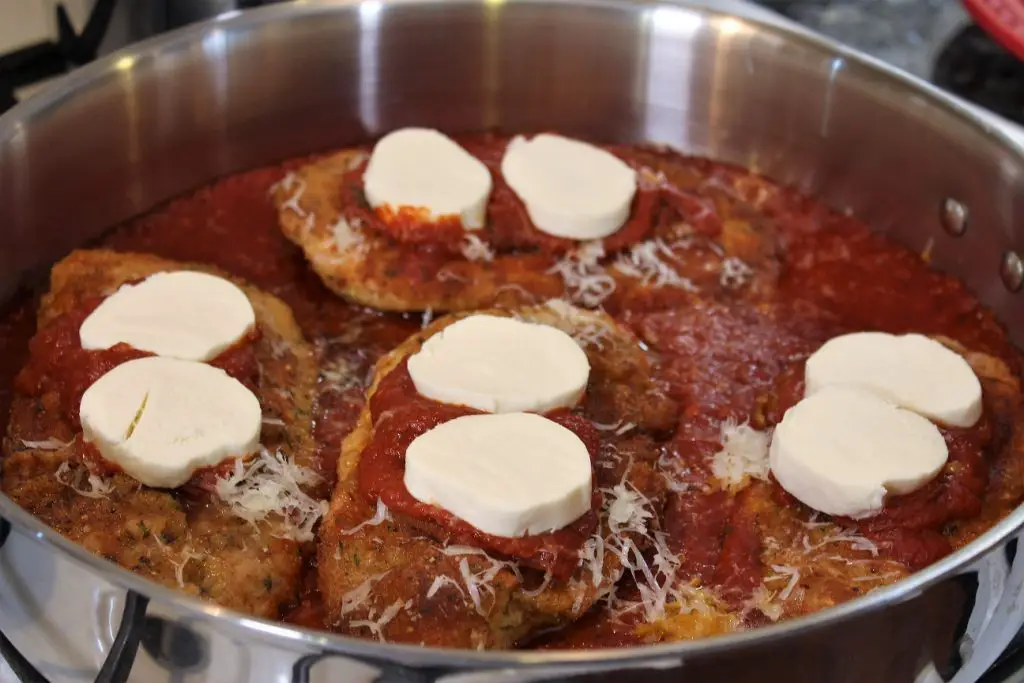 While the chicken is cooking, you can begin to cook your preferred side dish, such as pasta. The pasta can then be served with the tomato sauce on top and sprinkled with some parmigiano cheese.
Remove the chicken parmigiana from the oven and serve. Top of with some parsley or basil and enjoy! Salute and cin cin!