Hello everybody! Today I want to share with you my chicken cacciatore recipe. Cacciatore means "hunter" and is commonly made with chicken or rabbit. This dish was a staple recipe growing up. Watch the full video to follow along as I cook this recipe step by step or continue scrolling for the written recipe.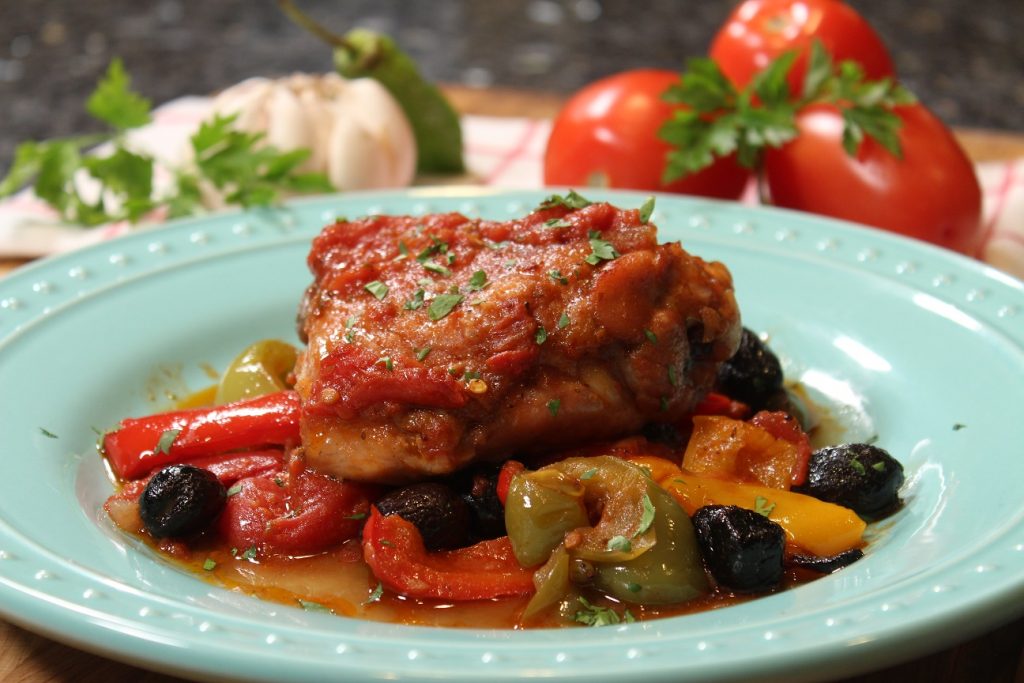 Ingredients:
10 chicken thighs, seasoned with salt and black pepper
5 cloves garlic, diced
2 cloves of garlic, halved
1/2 sweet onion, diced
56 oz. canned plum tomatoes
6 sweet bell peppers, sliced
1 cup black olives
1/2 cup red wine
few sprigs of thyme
1 Tbsp. oregano
6 basil leaves
fresh hot pepper, optional (hot pepper flakes can also be used)
a dish of all purpose flour mixed with pinch of salt and black pepper for coating the chicken thighs
salt, to taste
black pepper, to taste
olive oil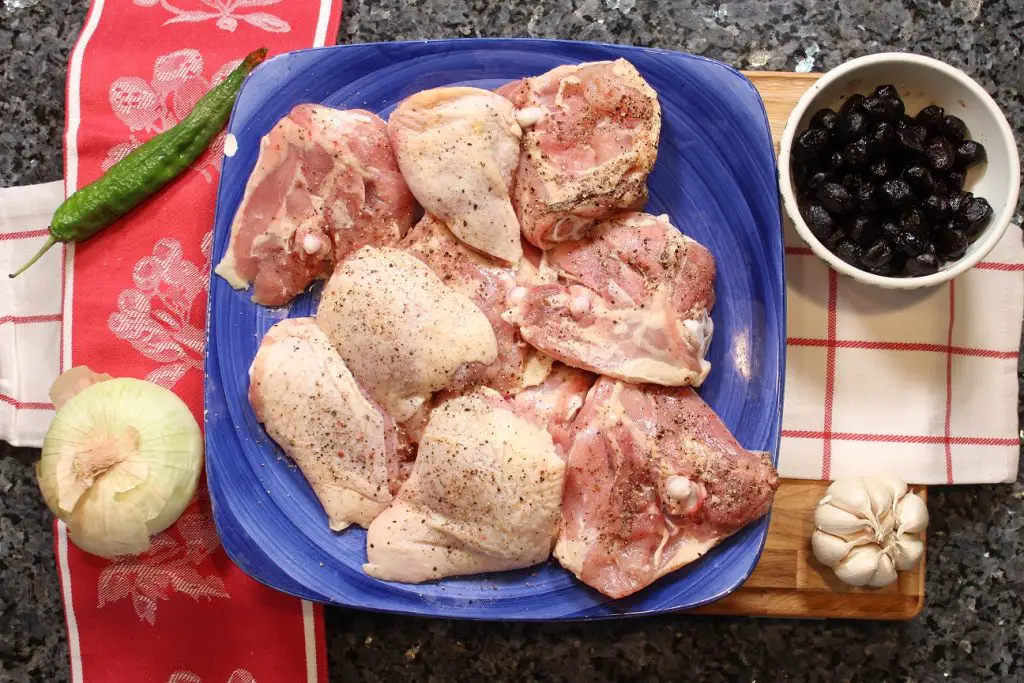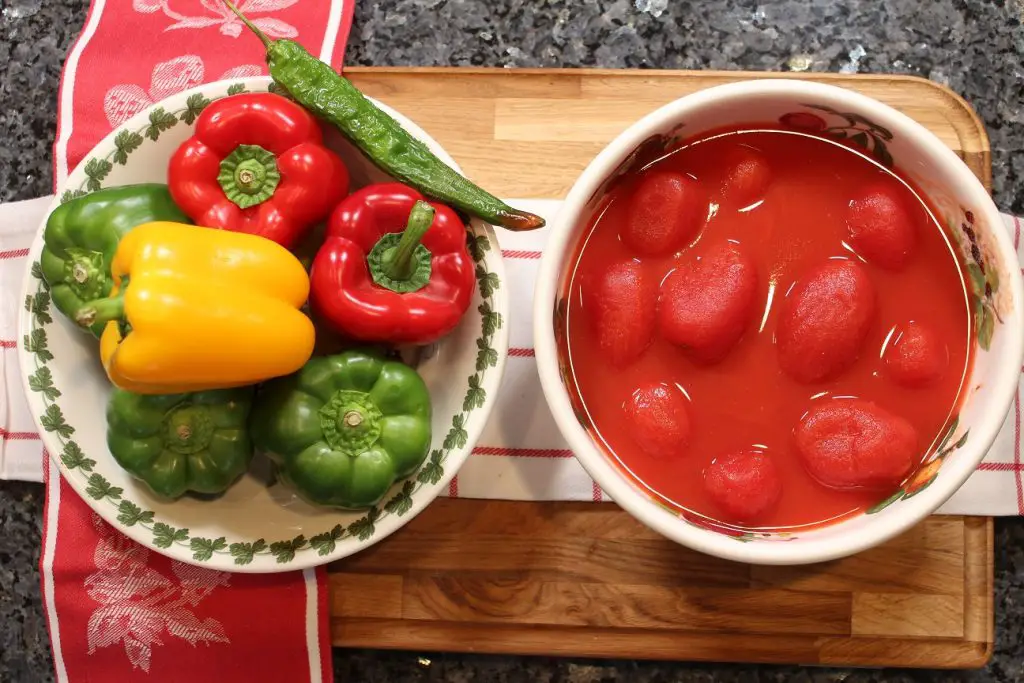 Preheat the oven to 400°F.
In a deep skillet, add a couple of tablespoons of olive oil and the two garlic cloves that were cut in half, over a low flame. While this is heating up, coat each side of the seasoned chicken thighs with flour and place into the skillet and fry for about 5 minutes on each side.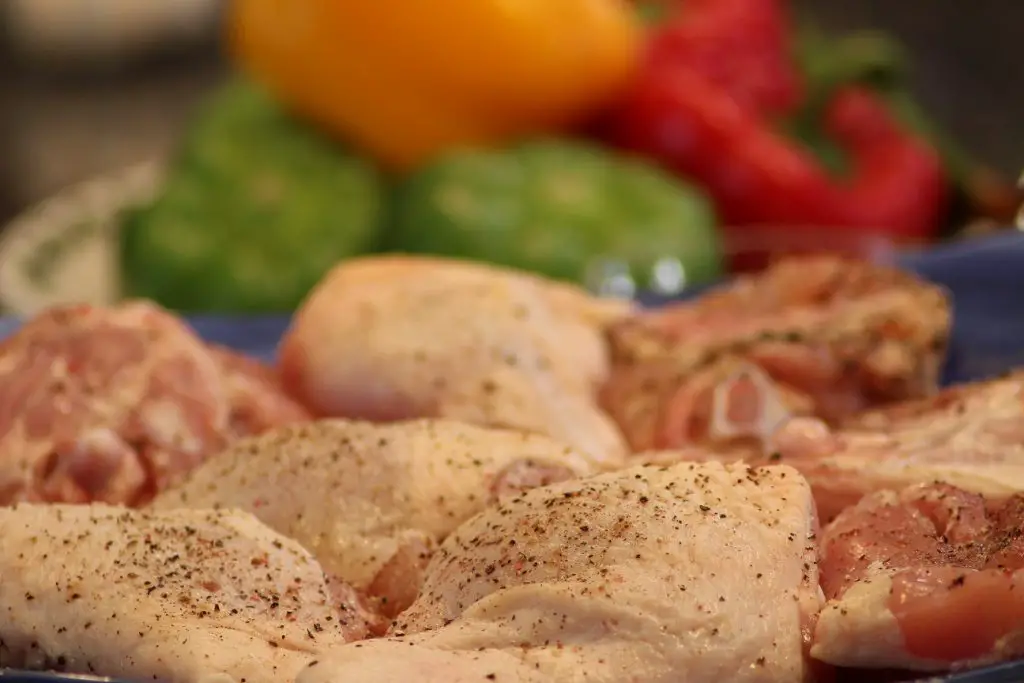 Once golden brown on each side, pour the red wine into the skillet. turn the chicken on each side to absorb some of the wine flavor. Continue to cook over a low flame until the wine has evaporated.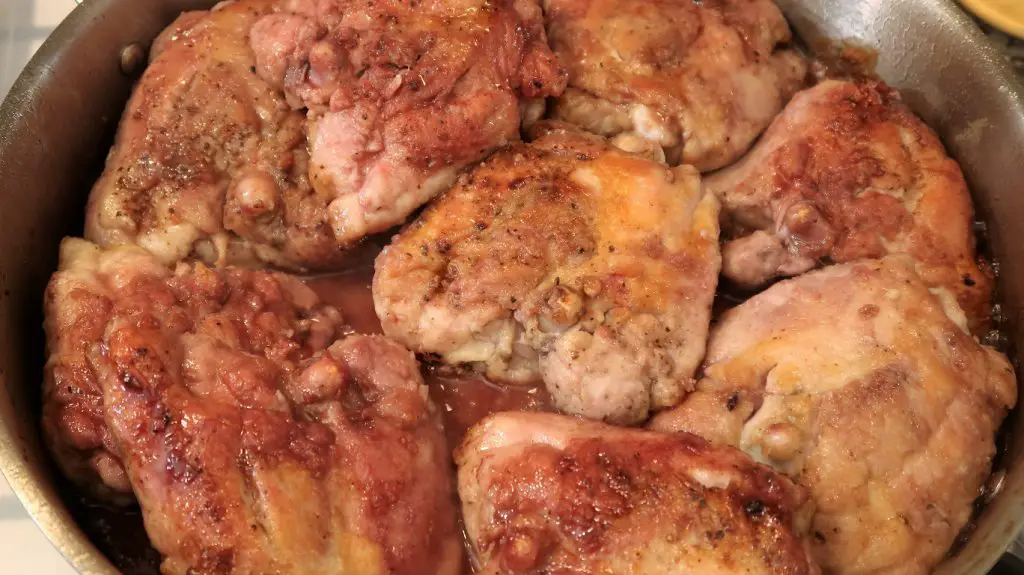 Pour a couple of tablespoons of olive oil into a separate deep pot. Once the olive oil is hot, add in the garlic and onion and saute over a medium flame until golden, about two minutes. Mix in the black olives, thyme, sweet bell peppers, hot pepper and oregano.
Using your clean hands, squeeze the plum tomatoes to break them down into smaller pieces to make them easier to cook. Pour into the pot of vegetables and mix together. Add in the basil leaves and season with salt and black pepper. Cook for about 5 minutes over a medium flame.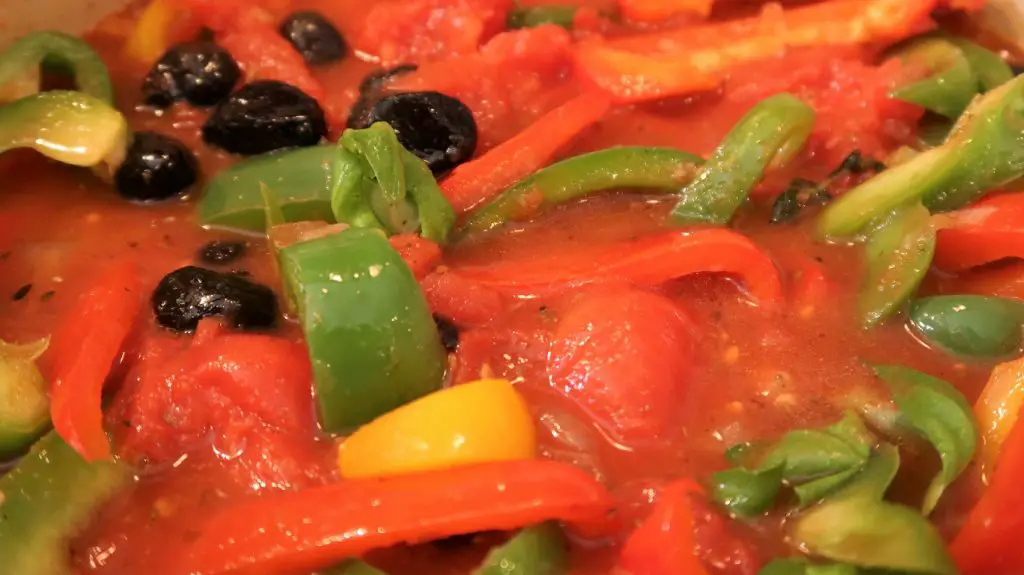 Once the sauce is ready, pour the chicken thighs into a deep baking pan and cover evenly with the sauce. Place in the oven and cook for about 70 minutes.
Remove from the oven and serve. Salute and cin cin!