Hello everybody! Today I want to share with you my Pappardelle Bolognese recipe! This is the Southern Italian style where we don't add carrots and celery. I will be doing it the northern (original) style some time in the future, stay tuned! A lot of you have been asking what sauce you can use if you don't make your own at home. I always have my own homemade sauce and I highly recommend making your own, but if you can't, I recommend getting sauce in a glass jar, never in a can. My son made me aware of a delicious sauce from Parma that he uses. I would recommend this sauce by Mutti if you don't make it yourself. Watch the full video to follow along as I make this Pappardelle Bolognese step by step or continue scrolling for the written recipe.

Ingredients:
1 lb. Pappardelle pasta, or whichever you prefer
1 lb. ground beef
1/2 onion, chopped
2 garlic cloves, chopped
25 oz tomato puree, homemade tomato sauce, or I recommend Mutti tomato sauce, which you can find on Amazon or at World Market
1 tbsp tomato paste, Cento
1 cup dry white wine
4 or 5 Basil leaves
Parsley
Olive Oil
Sea salt and black pepper, for taste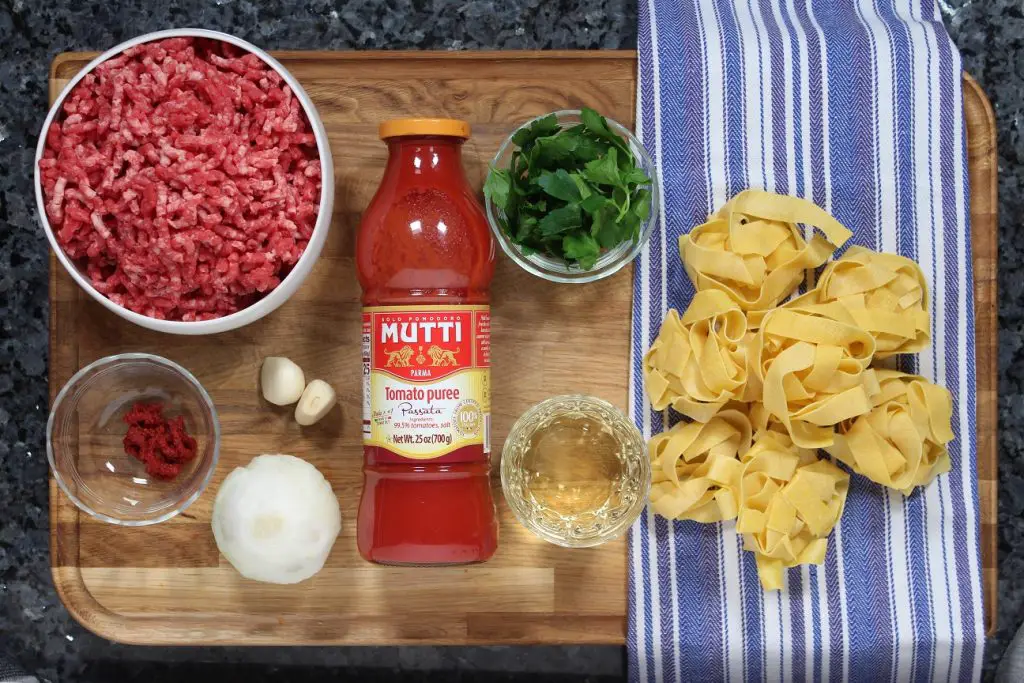 Begin by pouring a couple tablespoons of olive oil into a dutch oven. Add the meat and cook until all of the water is removed and the meat has browned. Make sure to continuously stir, using a wooden spoon, to cook evenly. You know it is ready when you only see oil left in the pan.
Next, mix in the tomato paste and then add in the garlic and onion. Mix continuously for about two minutes.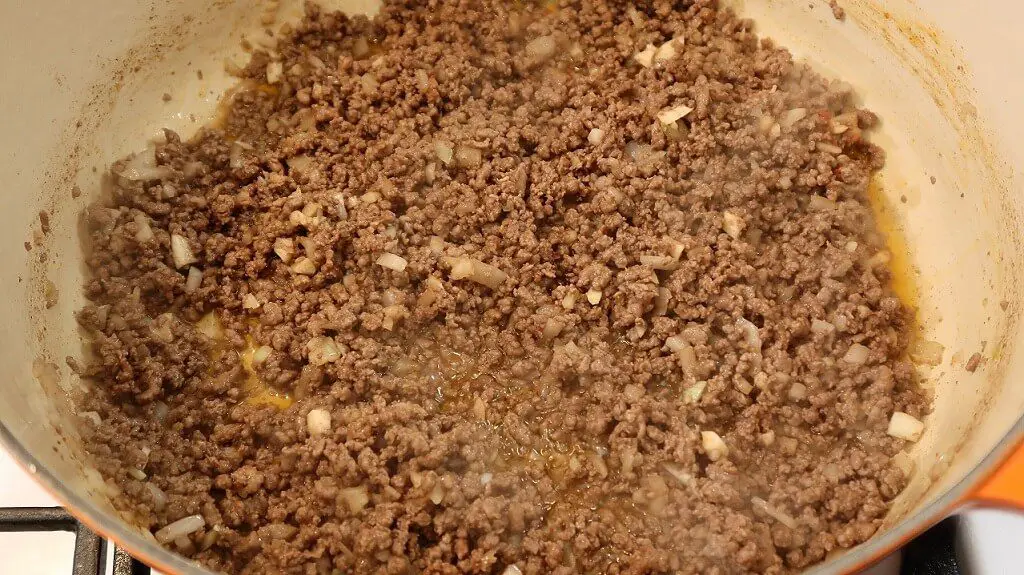 Pour in the wine. I like to use pinot grigio. Let simmer for about 4 minutes until the alcohol is evaporated.
Pour in the tomato sauce. Add a pinch of sea salt and black pepper. Break apart the basil leaves using your fingers to your desired size and add into the sauce. Mix all together and simmer over a very low flame for at least an hour. The longer it cooks, the more flavorful.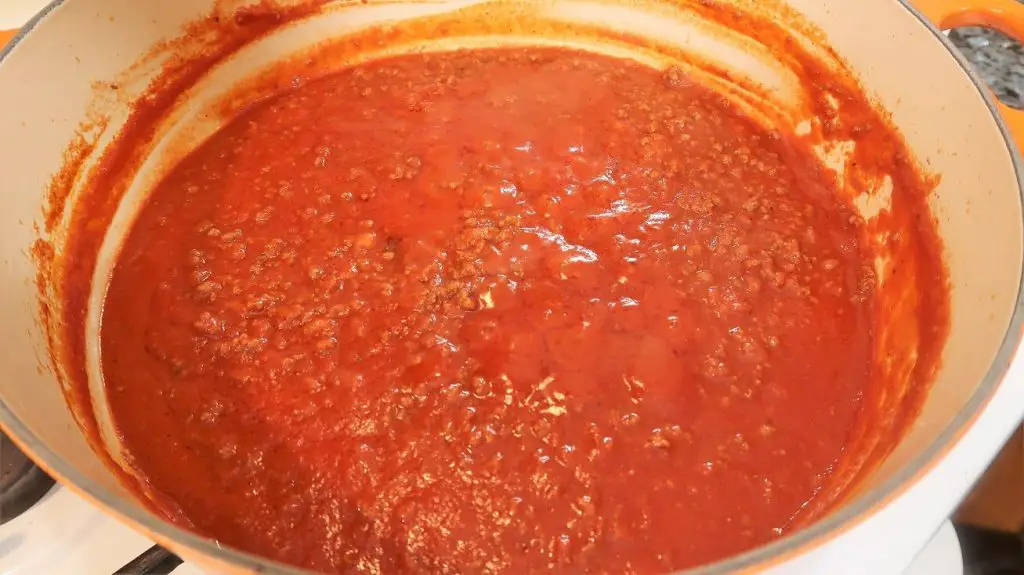 Bring a large pot of water to a boil. Add in some sea salt and cook your pappardelle as per the package instructions. Strain the pasta and then add into the sauce dutch oven.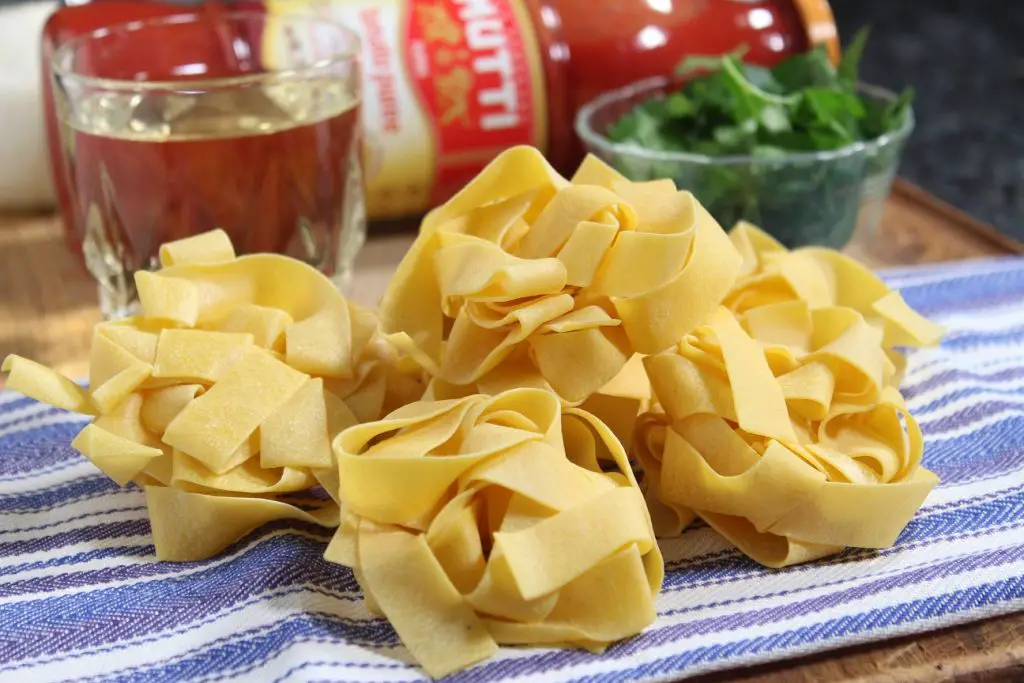 Mix the pappardelle bolognese all together. Serve in a dish, sprinkle some parsley on top and some freshly grated pecorino cheese and enjoy. Salute! Cin cin!