Hello everybody! Today I want to share with you my delicious Pasta Primavera recipe! Primavera means Spring. This recipe is a dish full of various seasonal vegetables. Don't be afraid to mix as many of your favorite seasonal vegetables together into one dish. Watch the full video to follow along as I make this Pasta Primavera step by step or continue scrolling for the written recipe.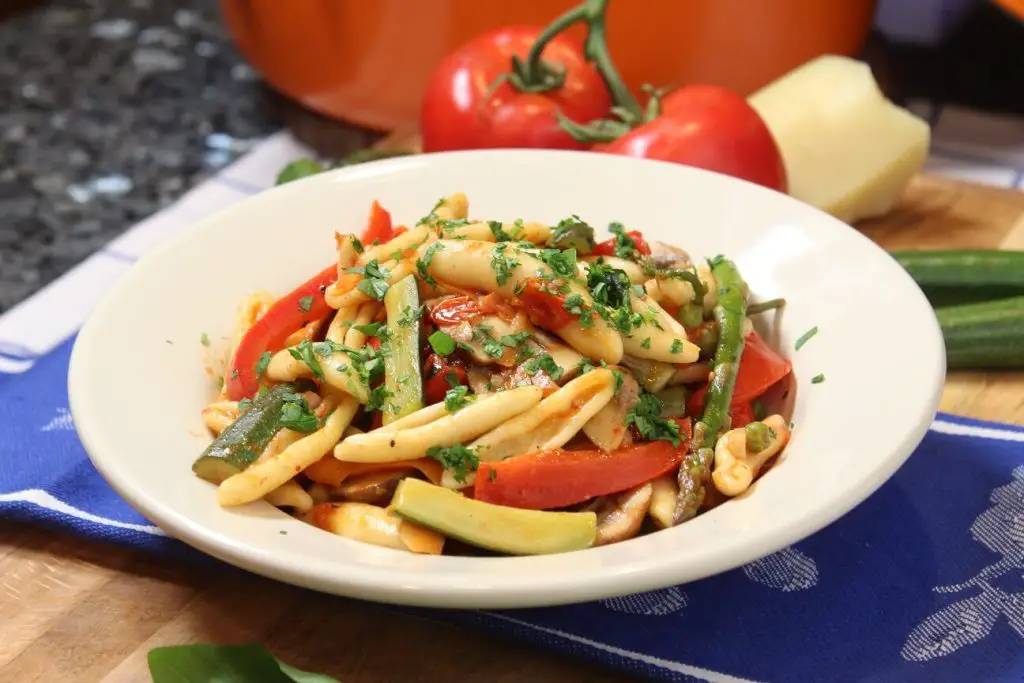 Ingredients:
1 lb. Cortecce pasta, or whichever you prefer
6 Baby zucchini, sliced
1/2 Red bell pepper, seeds removed, sliced
4 Garlic cloves, chopped
1/2 Italian long hot pepper, sliced
10 oz. mini San Marzano tomatoes, sliced in half
6 oz. fresh green peas
Handful of wild asparagus, ends removed
1/2 carrot, julienne (using a potato peeler)
4 or 5 Basil leaves
Parsley
Olive Oil
Sea salt and black pepper, for taste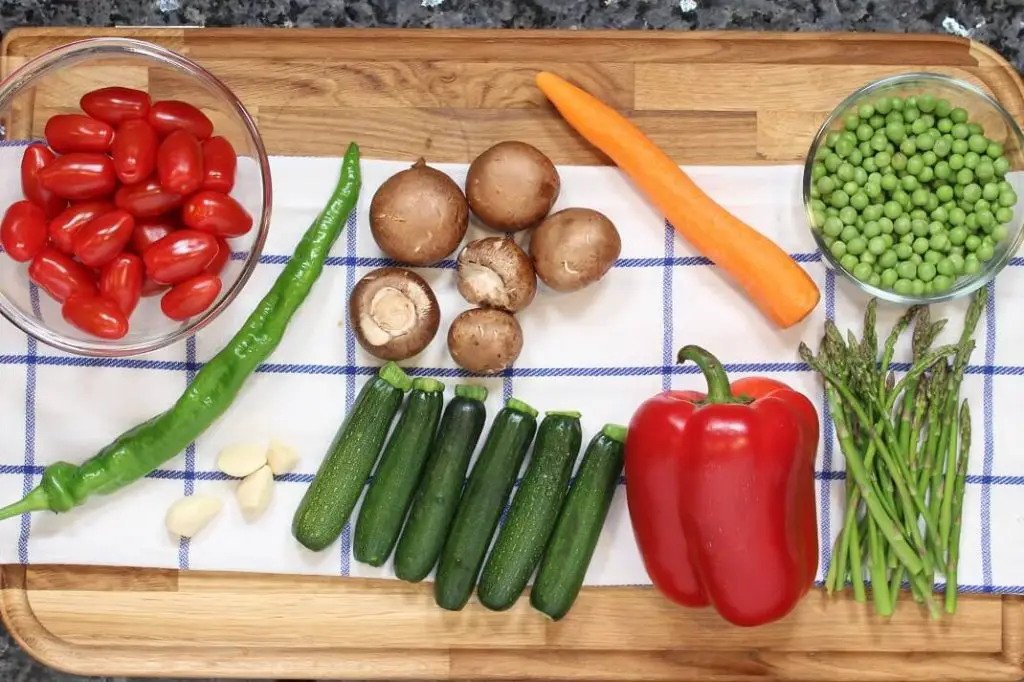 Fill a pot with water which will be used to cook your pasta. Add a pinch of salt. The water will be boiling once the vegetables are cooking so that the vegetables and pasta will be ready at the same time.
Begin by pouring a couple tablespoons of olive oil into a dutch oven over a medium flame. Add the garlic and cook for about one minute, making sure to mix so that it cooks evenly and doesn't burn.
Mix in the red bell pepper and the Italian long hot pepper and cook for about one minute.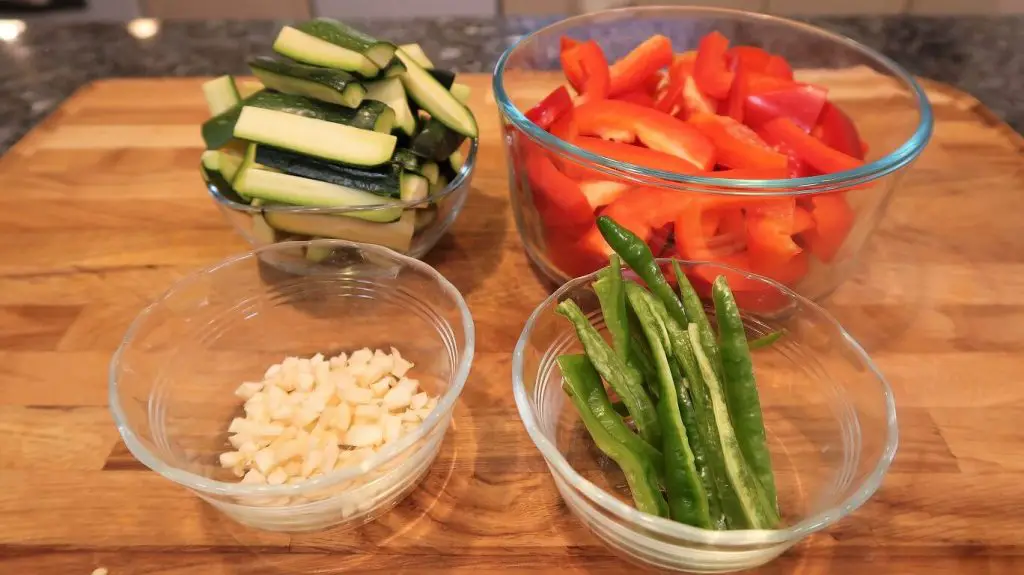 Next, add in the zucchini, baby bella mushrooms, and fresh peas and mix together for about a minute.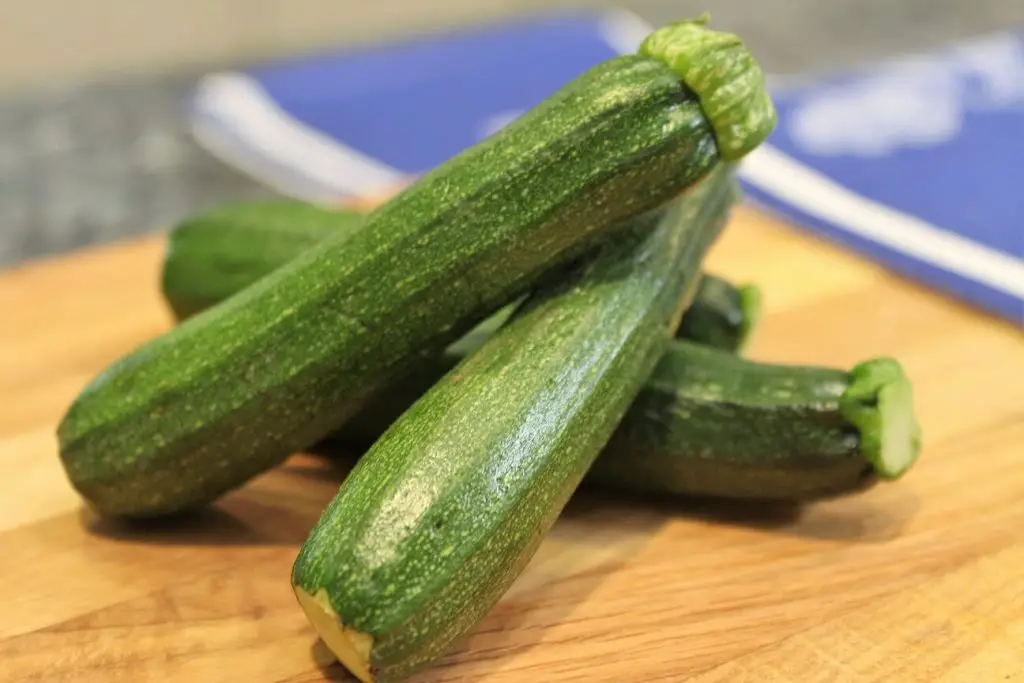 Add in the asparagus and carrots and mix together for about one minute. Lastly, mix in the tomatoes, a pinch of sea salt and black pepper. Continue to cook the vegetables over a low flame for about 10-15 minutes, making sure to mix occasionally to cook evenly. You want the vegetables to still have some crunch to them.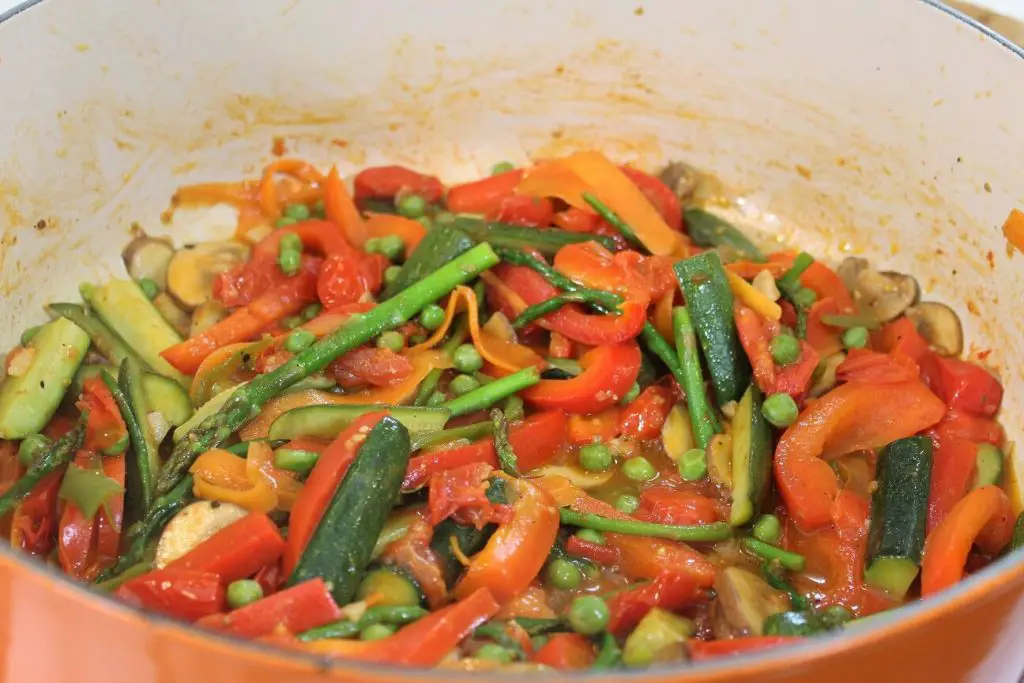 At this time, add your pasta to the pot of boiling water and cook 1-2 minutes less than per the package instructions, so that it is al dente. Once cooked, drain and add the pasta into the vegetable pan. Cook over a low flame for about 1 – 2 minutes with the vegetables and then it is ready to serve.
Top with a sprinkle of pecorino cheese, basil, and/or chopped parsley and enjoy! Salute and cin cin!