Hello Everybody! Today I am sharing with you my favorite healthy green juice recipe. A lot of you have asked how I stay so healthy and energetic if I eat so much pasta and I think it has to do with these green juices that my wife and I make everyday! Watch the full video below to see the recipe in action.
Ingredients:
Serves 2
3 bunches of kale
1 bunch of spinach
1 bunch of parsley
4 Celery stalks
1 Apple, sliced
1 inch Ginger, peeled
1/2 Lemon, peeled
2 small cucumbers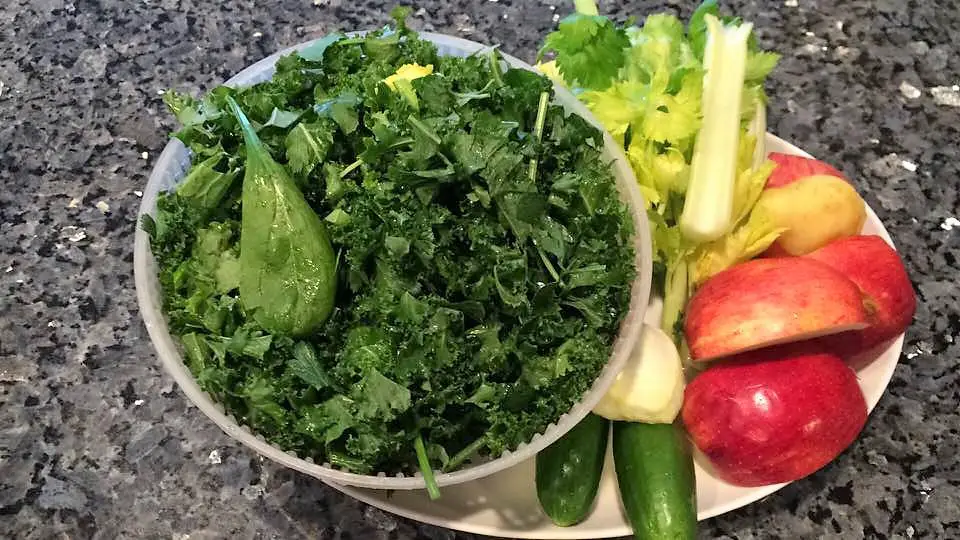 Start by washing and draining/drying all of the veggies. Then, add the ingredients to the juicer to make the healthy green juice! That's it!
The hardest part is cleaning the juicer after you are done…. but somebody has got to do it!