Hello Everybody! Today I am sharing with you my tasty lasagna recipe. Whenever I make lasagna, I love to make extra batches and store them in the freezer to make it easier to cook on a day that I don't have time to prepare anything. My son has also taken a pan of frozen lasagna on his snowboarding trips for an easy and delicious dinner to enjoy. Keep reading for the written recipe or watch the video below as I prepare this recipe.
Ingredients:
1 lb. lasagna, cooked
1.5 lbs. fresh ricotta
10 oz. mozzarella, shredded
6 oz. pecorino cheese, grated
3 eggs
1 handful of parsley, chopped
For the Meat Sauce:
12 oz. ground beef
12 oz. ground pork
3-4 garlic cloves, chopped
1/4 onion
olive oil
1/2 cup white wine
3 jars of homemade tomato sauce
3 fresh basil leaves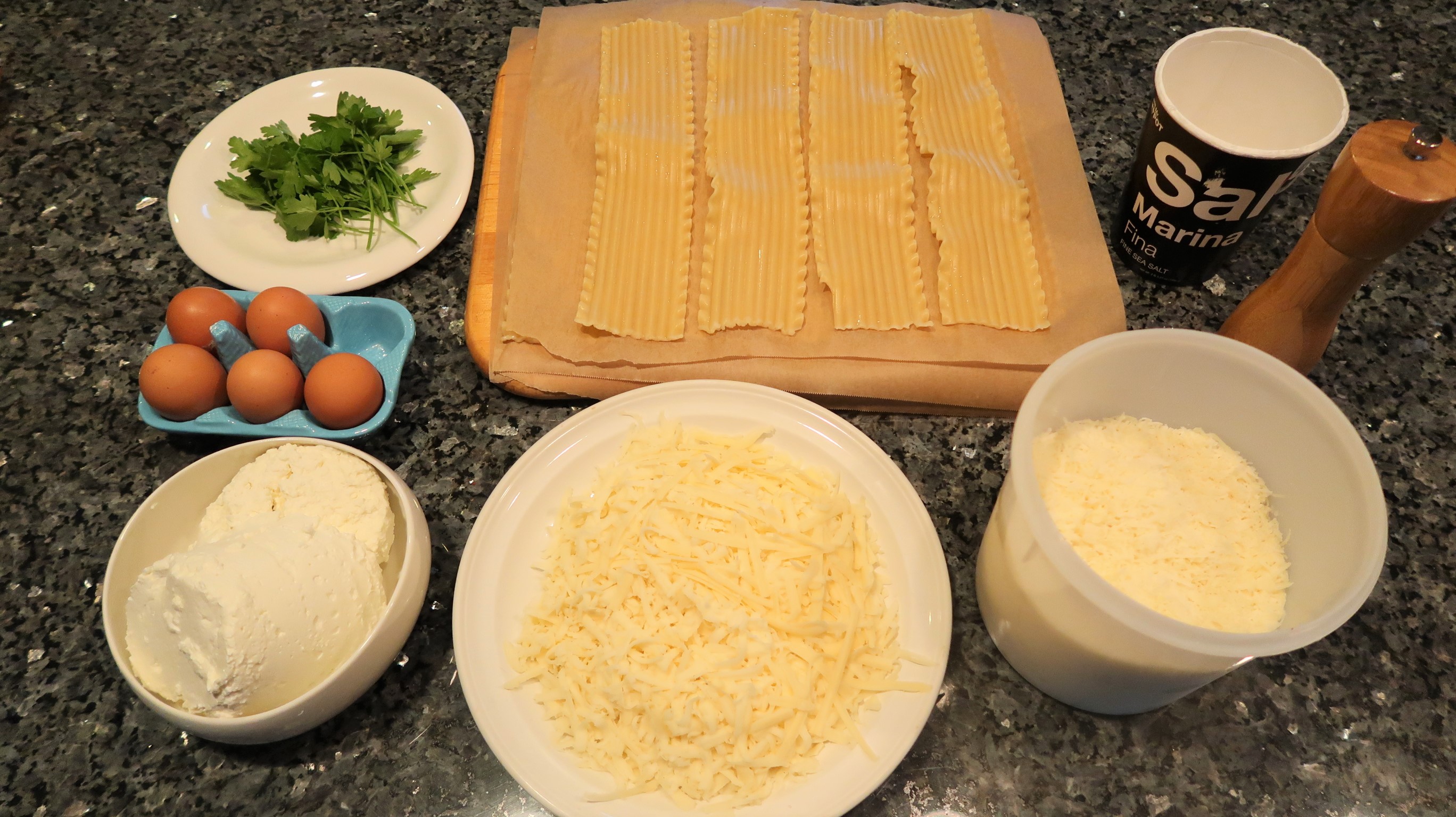 To make the meat sauce, begin by drizzling a little bit of olive oil into a pan and then adding the ground beef and pork. Saute the meat until slightly brown and then add the garlic, onion and white wine. Continue to cook until the wine has evaporated. Lastly, add the tomato sauce and simmer for about two hours. While the sauce is cooking, add the basil leaves for some added flavor.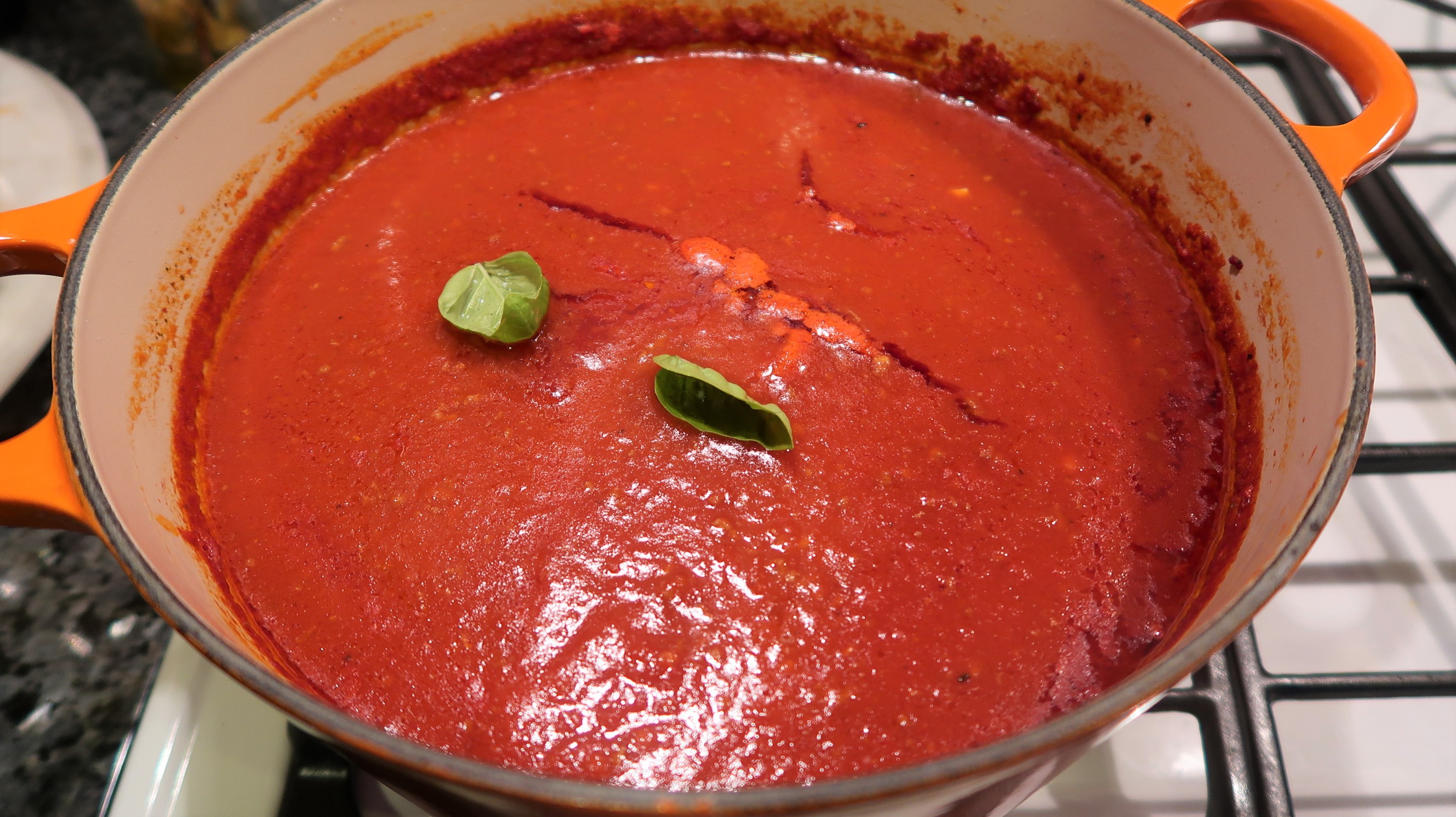 Once your meat sauce is almost ready, cook the lasagna sheets as per the package instructions. Drain and set aside. I like to sprinkle some olive oil onto the lasagna sheets and lay them on wax paper so they do not get sticky while they cool down.
Turn the oven on to 400°F.
In a big bowl, mix together the ricotta cheese and the eggs. Add about a handful of mozzarella cheese and a handful of pecorino cheese and mix until fully incorporated. Next, scoop two ladles of the meat sauce and mix together. Lastly, mix in the parsley, a pinch of salt and black pepper.
In a baking pan, add about two scoops of meat sauce to the pan and spread it so it covers the bottom of the pan evenly. Next, add three to four lasagna sheets, side by side, to cover the bottom of the pan. Pour two scoops of meat sauce on top and spread evenly over the lasagna sheets using a spoon. Now add two to three scoops of the cheese mixture and spread evenly over the sauce and lasagna. Sprinkle a handful of mozzarella evenly over the cheese mixture, followed by a handful of pecorino cheese. Continue these same steps until you add your last layer of lasagna sheets.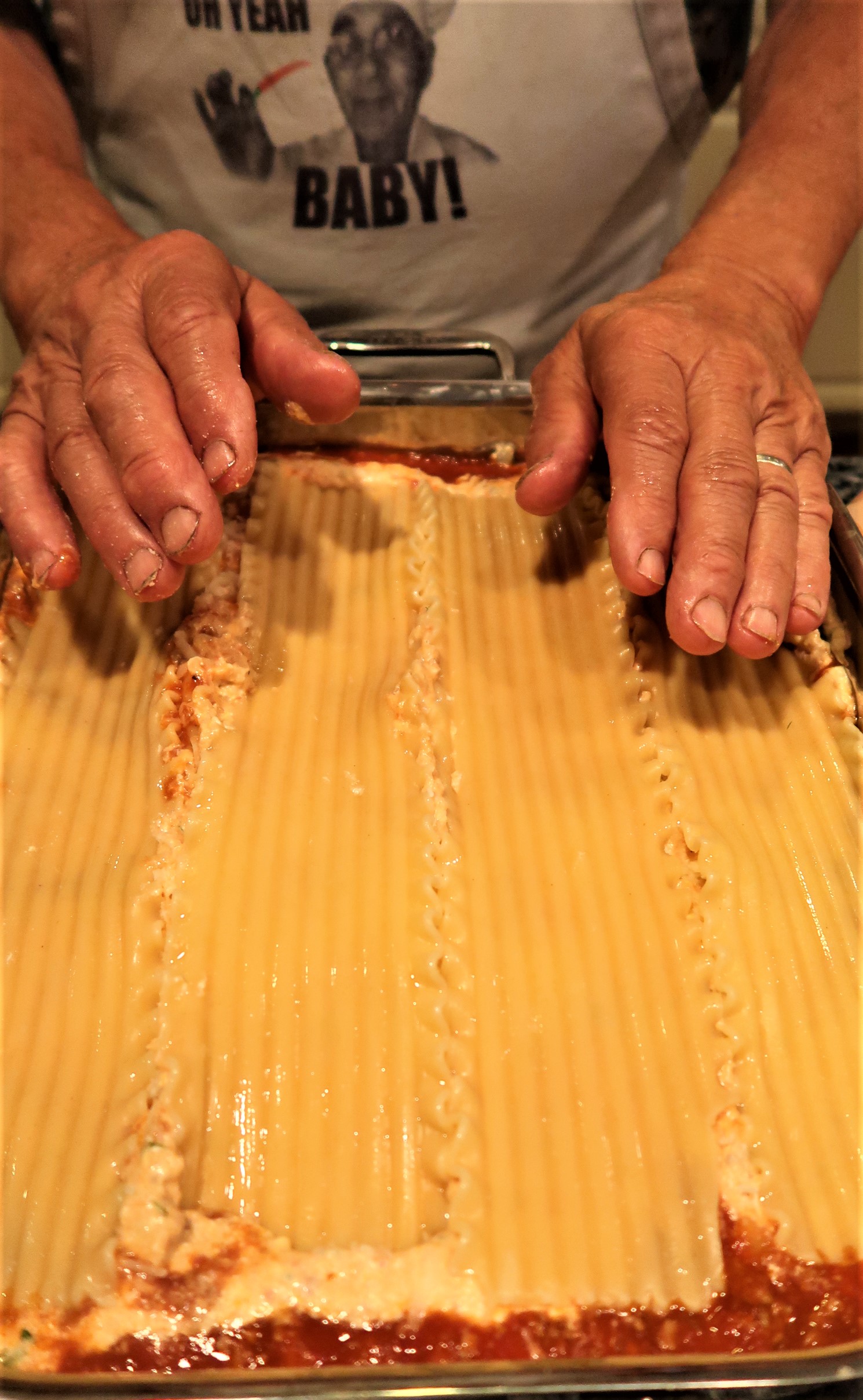 Once you add your last layer of lasagna sheets, cover evenly with two scoops of tomato sauce and cook in the oven for 50 minutes to an hour. Remove the lasagna from the oven after about an hour and then sprinkle the remaining mozzarella and pecorino cheese on top and put back in the oven for about 5-10 minutes, or until the cheese has melted down.
Remove from the oven and let sit for about 5 minutes. Cut the lasagna into desired serving sizes and serve. Enjoy and cin cin!