Hello everybody! Today I am sharing with you my Pork Milanese recipe! Very delicious recipe to share with your family and friends for dinner. Watch the full recipe video below or scroll down for the written recipe.
Ingredients:
~20 small potatoes
2 sprigs of rosemary
2 eggs
3 garlic cloves, unpeeled
breadcrumbs
white flour
salt, to taste
black pepper, to taste
Start by mixing raw potatoes seasoned with sea salt, pepper, olive oil, unpeeled garlic and rosemary in a baking dish and roast in the oven at 400 degrees for 1 hour.
Moving onto the pork cutlets, start by pounding each cutlet and then seasoning each with salt and pepper. Add about 2-3 Tbsp of extra virgin olive oil to a frying pan and heat up over low heat. Next scramble the eggs with a pinch of salt in a shallow dish. Place white flour on a dish and breadcrumbs on a separate dish as well. Take each cutlet, working with one at a time, and lightly pat each side on the flour dish. Shake off any excess and then dip each side in the egg mix. Lastly, pat each side of the cutlets on the breadcrumbs and shake off any excess before placing in frying pan. Fry each side for about 3-4 minutes.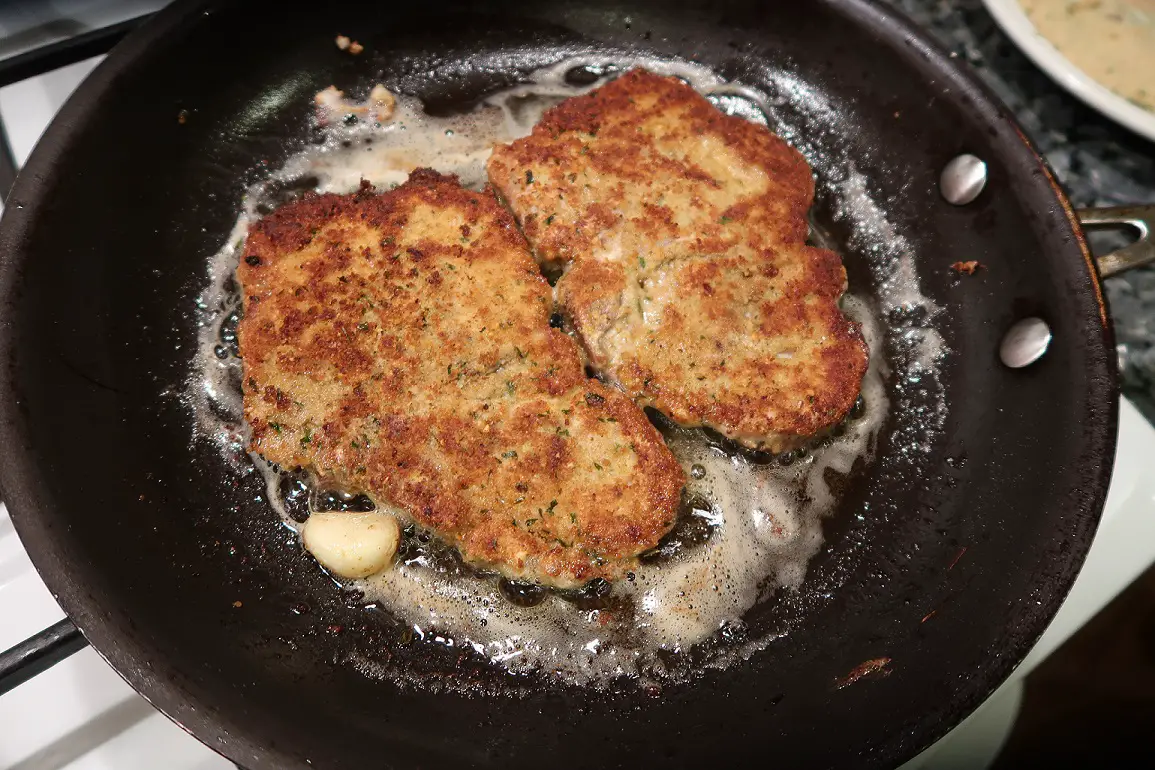 Serve with a side of roasted potatoes and enjoy! Cin cin!