Hello everybody! Today I am sharing with you how I make sausage and peppers. Watch the video below as I prepare the sausage and peppers recipe or continue reading for the written recipe.
Ingredients:
6 hot Italian sausages
2 red bell peppers, sliced
2 green bell peppers, sliced
1 hot pepper, sliced, optional
1 whole yellow onion, sliced
4 garlic cloves, sliced
1 Tbsp. oregano
salt, to taste
black pepper, to taste
olive oil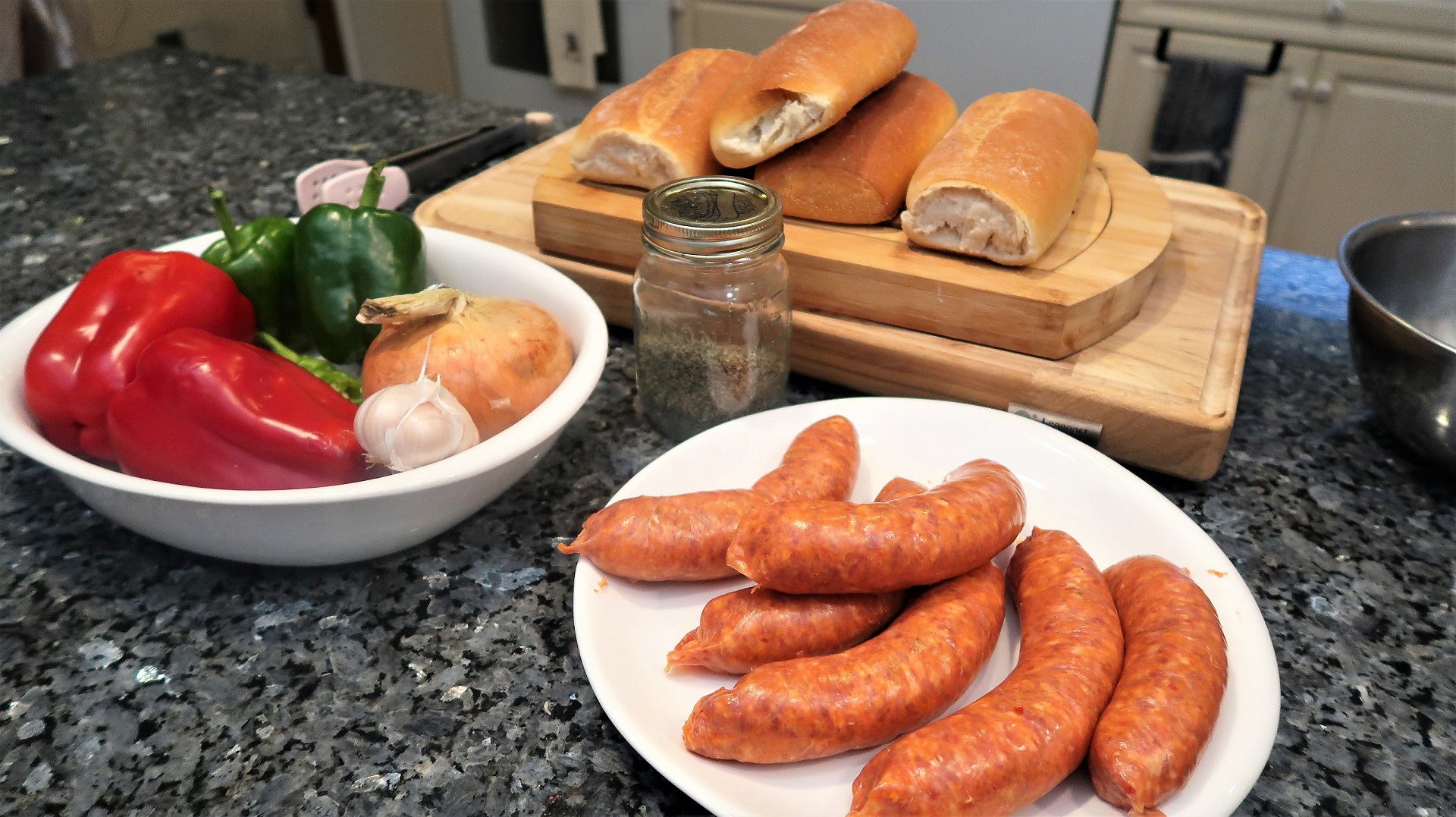 Start by prepping the peppers, onion and garlic. To see how I prefer to slice my peppers, watch the video above. I like to add hot pepper because I like the spicy kick it adds.
Drizzle some olive oil in a deep frying pan and heat over a medium flame. Add the sausages to the pan and cook on each side for about 5 minutes. Remove from the frying pan and set aside.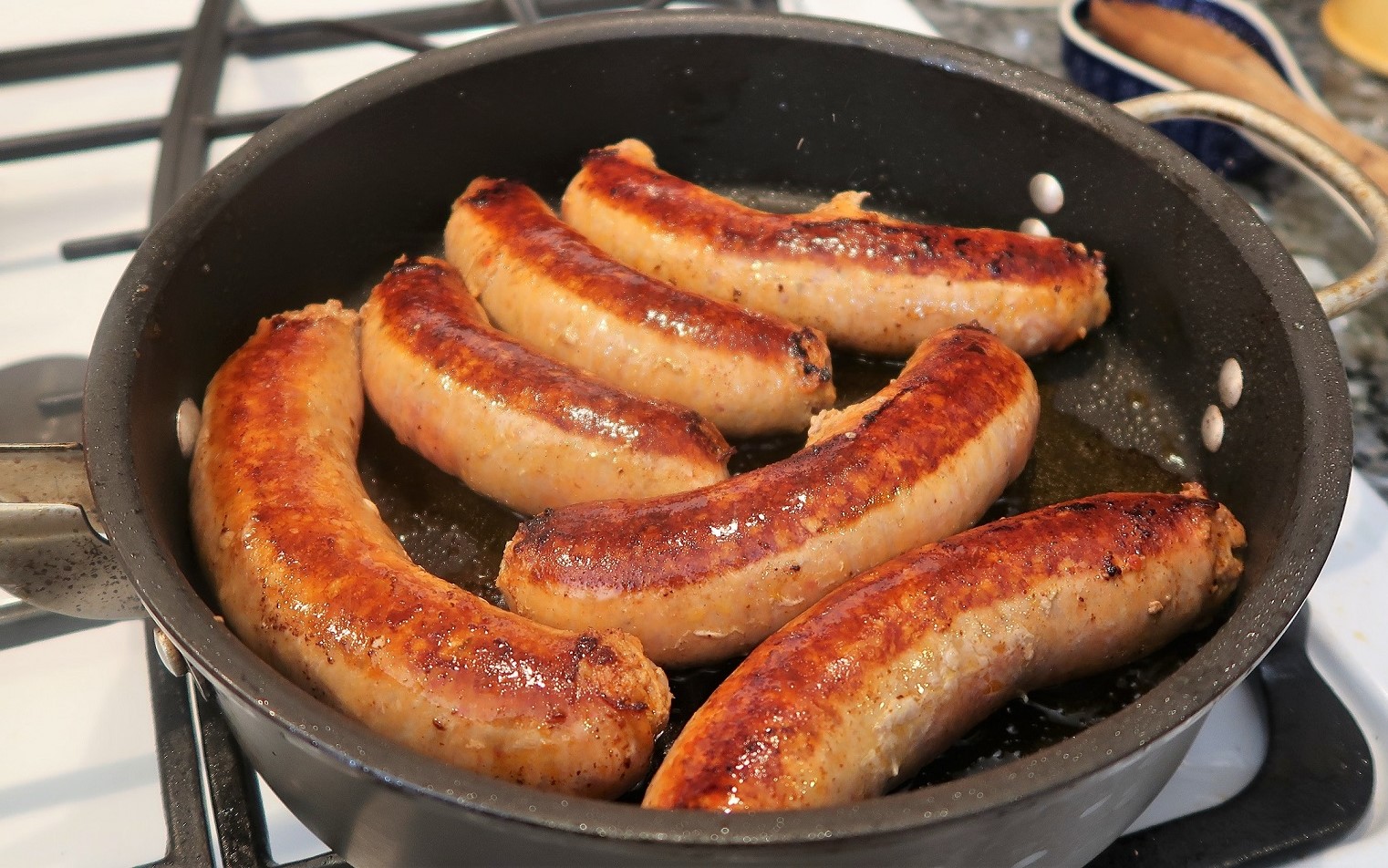 Drizzle some more olive oil to the same frying pan and add the onions and garlic and cook over a low flame for about about 3 minutes or until golden brown. Continue to stir throughout so that the onions and garlic do not burn.
Add the peppers to the frying pan and mix together. Add a pinch of salt, black pepper, and oregano and continue to cook for about 9 minutes, making sure to stir occasionally. Next, add the sausage and continue to cook over a medium/low flame for about 10-15 minutes, stirring occasionally.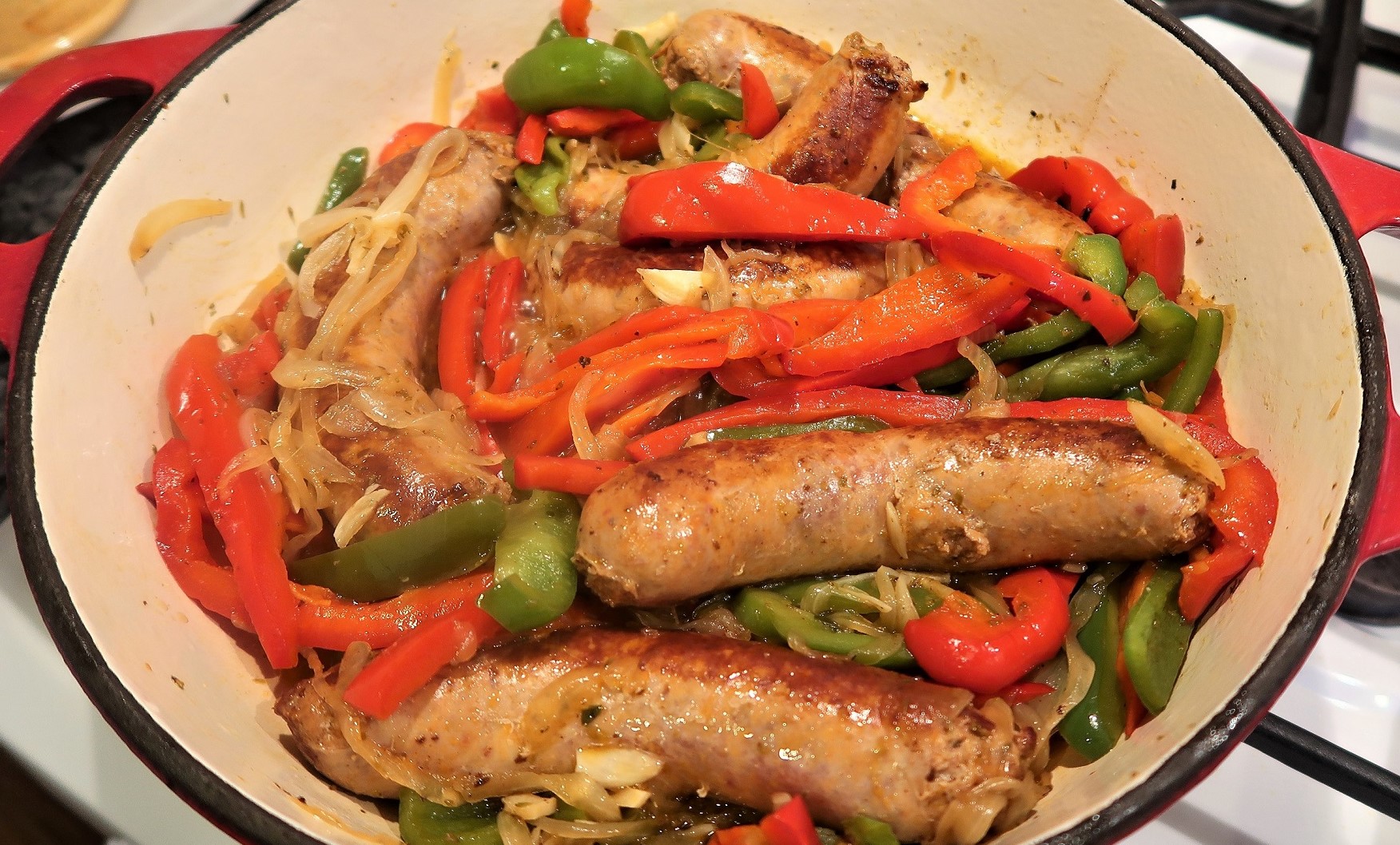 Once this is done, you can serve with a side of potatoes or rice, but I like to eat this as a sandwich. Enjoy and cin cin!