Hello Everybody! Today I wanted to share with you this Cottage Pie recipe. This dish is very perfect on a colder day. Very comforting and delicious! Watch the video as I show you how to cook step by step or keep scrolling for the written recipe.
Ingredients:
2 lbs. ground beef
2 lbs. potatoes, mashed
10 oz. peas, frozen
4 carrots, chopped
2 garlic cloves, chopped
2 egg yolks
1 sprig thyme
1/4 cup parmesan cheese, grated
1 Tbsp. tomato paste
1/4 cup red wine
1 tsp. worcestershire sauce
2 Tbsp. olive oil
salt, to taste
black pepper, to taste
1 cup chicken stock
Preheat the oven to 400°F. For the ground beef, I get 2 lbs. of chuck beef and grind it myself, but you can get ground beef if you don't want to grind it yourself. For the mashed potatoes, bring a pot of water and salt to a boil and cook peeled, chopped up potatoes until tender. This should take less than 15 minutes. Once tender, drain and mash the potatoes and set aside.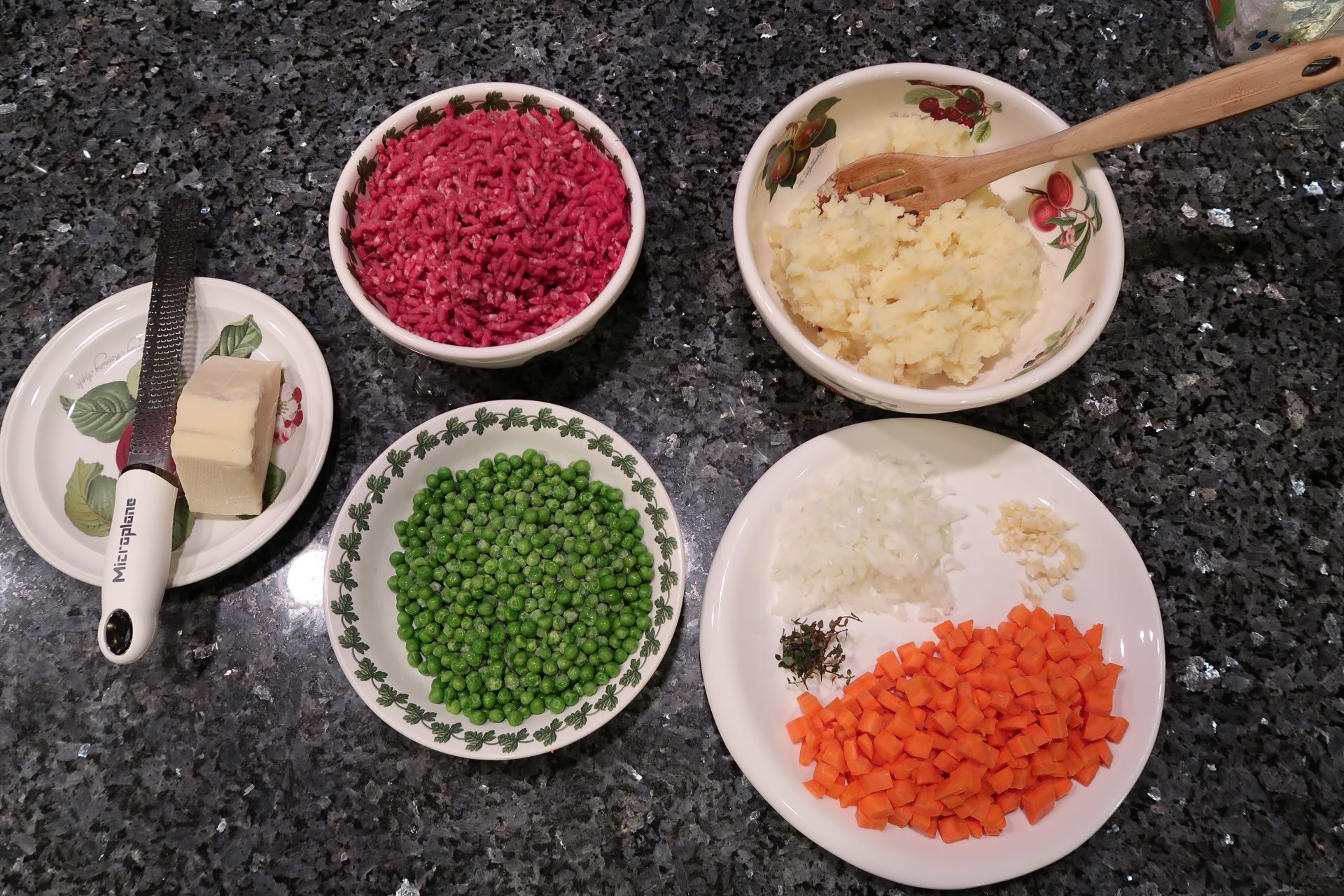 In a deep skillet, add the olive oil and meat and cook over medium heat, making sure to continue stirring so it doesn't stick to the pan. After about 7 minutes, add the tomato paste, garlic and onion and mix all together. Next add the thyme, carrots, salt and black pepper and stir all of the ingredients together. Now stir in the wine, worcestershire sauce, and chicken stock. Let cook over medium/low heat for 10 minutes. Add the peas and stir all together. Remove the thyme at this point. Cook for another 2 minutes. Evenly distribute the meat mixture in a baking dish.
Add the eggs, parmesan cheese, salt and black pepper to the mashed potatoes and mix. I like to grate fresh parmesan cheese myself using this zester. Now layer the mashed potatoes over the ground meat in the baking dish. Sprinkle some more grated parmesan cheese on top and then place in the oven for 20 minutes. Remove from the oven, let sit for about 5 minutes and then serve. Enjoy and cin cin!