Cacio e Pepe Recipe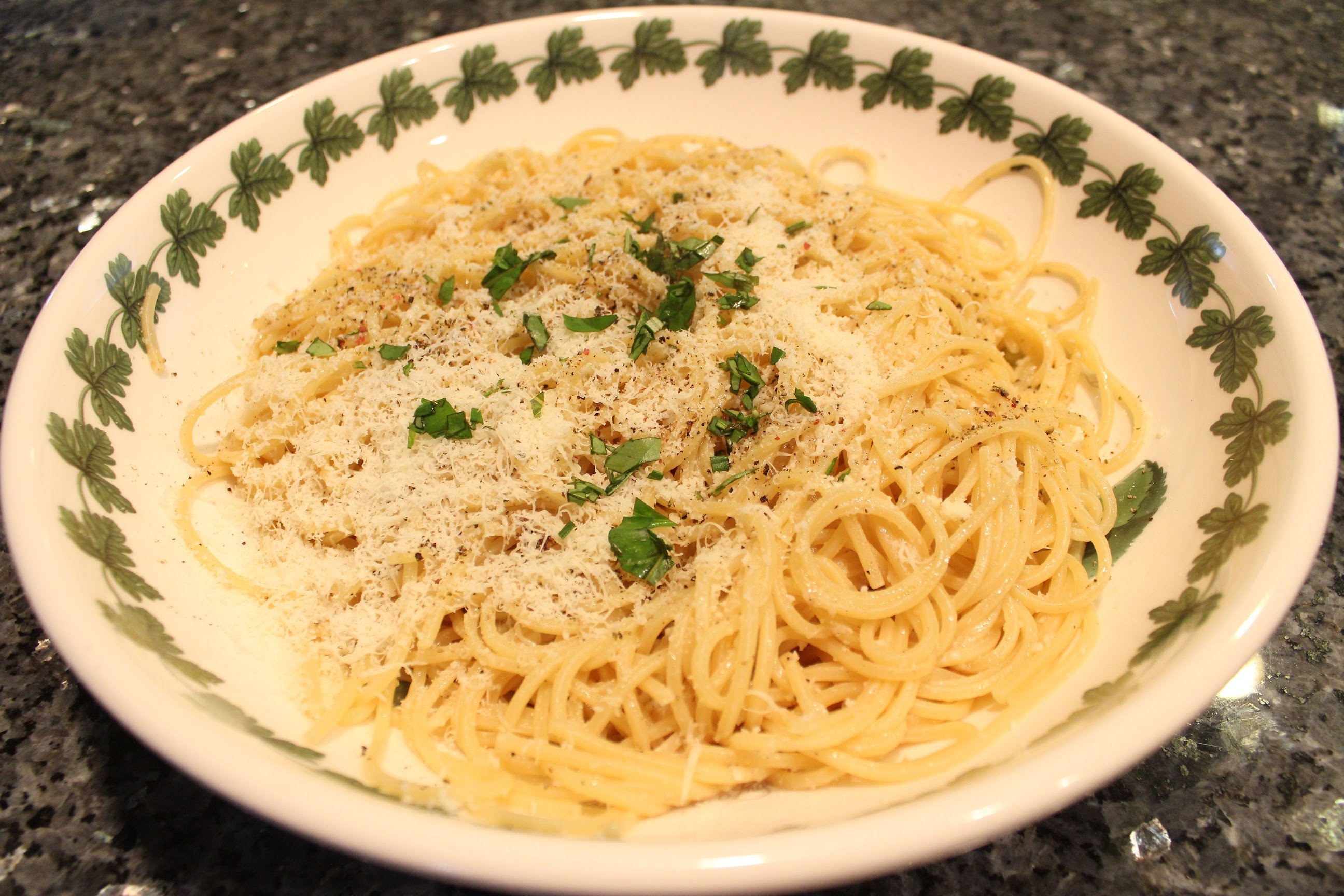 Hello Everybody! Today I am sharing with you one of the most easy Italian recipes; Cacio e Pepe. This dish can be done in under 15 minutes and is perfect when you are running low on ingredients in your kitchen. Follow my step by step video tutorial below, or continue scrolling for the written recipe.
Ingredients:
1 lbs. spaghetti
1/2 cup pecorino cheese
2 Tbsp. butter
2 Tbsp. olive oil, extra virgin
black pepper
1 garlic clove, chopped
handful basil, chopped, optional
1 sprig of rosemary, chopped, optional
In a pot, bring water to a boil, add the spaghetti and cook as per the package instructions.
While the spaghetti is cooking, in a separate pan, add the butter, olive oil, and garlic and cook for about 2 minutes over medium/low heat. Add 1/4 cup of fresh grated pecorino cheese to the pan and mix together and cook on low for about 4 minutes.
Now turn the flame to medium/high heat and add the drained spaghetti into the pan. Mix all of the ingredients together and then turn the flame to very low. Add another 1/4 cup of freshly grated pecorino cheese and mix. Remove from the flame and place the spaghetti onto a serving dish and add fresh ground black pepper, to taste. Serve as is or sprinkle some fresh, chopped rosemary and basil on top for more flavors. Enjoy and cin cin!
---
---