Hello everybody! Today I would like to share with you my spaghetti aglio e olio with anchovies recipe, which simply translates to spaghetti garlic and oil with anchovies. It's a quick and easy dish to make and the anchovies adds a bit of saltiness to the original garlic and oil recipe. Watch along as I prepare this recipe in the video below or keep reading for the written recipe.
Ingredients:
10 oz. spaghetti
1/4 cup Olive Oil
8 cloves of garlic
2 oz. flat fillet anchovies, rinsed
1/4 cup capers, rinsed
handful fresh parsley, chopped
Hot pepper (optional)
Sea salt, to taste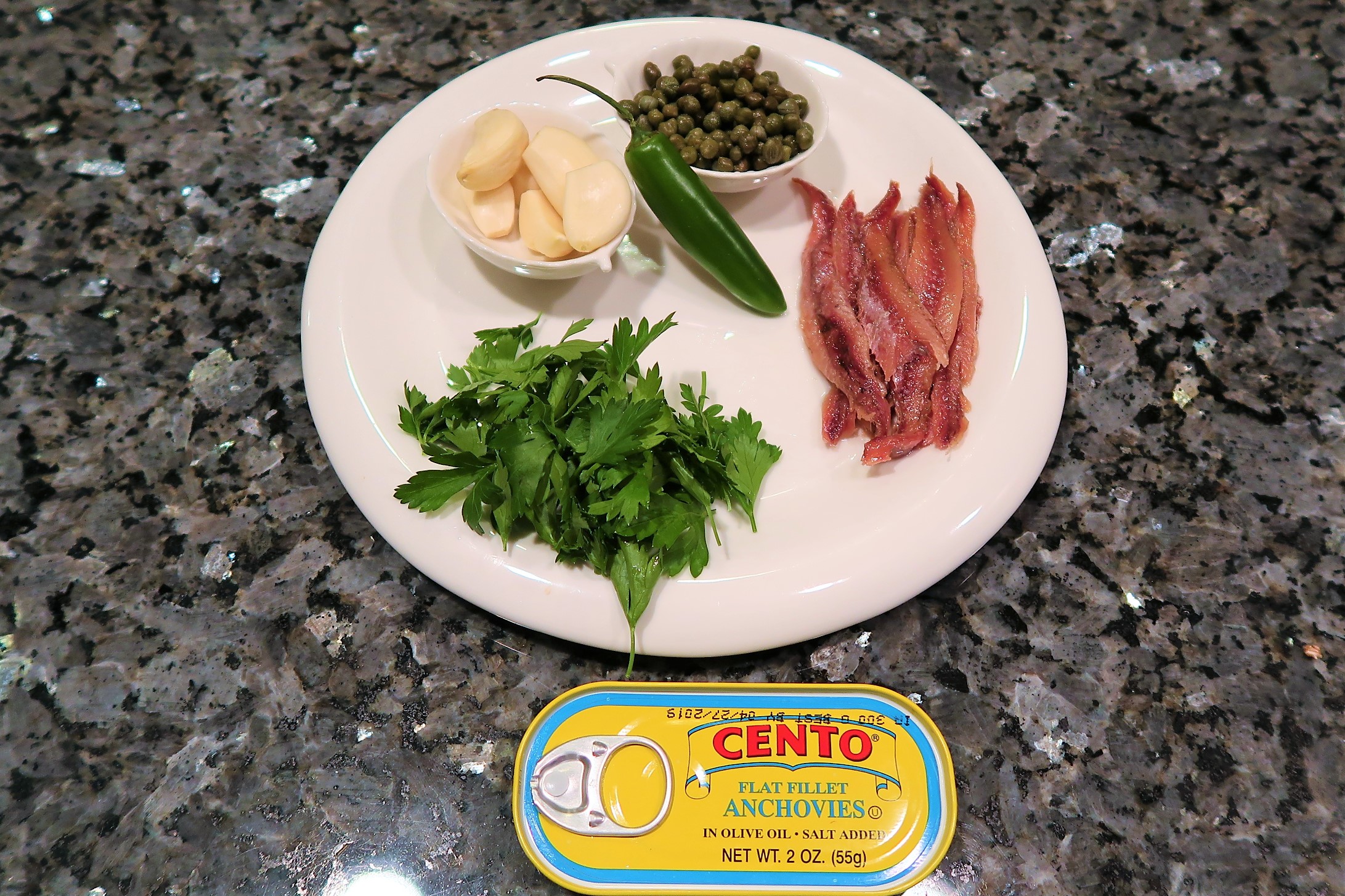 Begin by bringing a big pot of water to a boil. While the water is boiling, cut the garlic cloves into a few pieces. They don't need to be cut too thin, but it depends on how you prefer it. Just keep in mind if it is cut very thin, they will burn quicker in the olive oil later. I cut mine into about 3 pieces for each clove.
Now that the water is boiling, add sea salt to the water and stir in the spaghetti. Continue to boil as per the package instructions. I like my spaghetti al dente, so if the package says to cook for 10 minutes, I would cook my spaghetti for 8-9 minutes.
Now that the spaghetti is boiling, in a skillet, add the olive oil and garlic and cook until golden. Next, add the anchovies and cook over low heat for 5 minutes. Keep an eye on the garlic to ensure that they do not burn. Lastly, add the capers and hot pepper and cook for another 2 minutes over low heat, until the anchovies are almost melted away.
Once the spaghetti is done cooking, scoop the pasta into the garlic and anchovy skillet and mix together so that the spaghetti absorbs the spicy and garlic flavored olive oil. Add the spaghetti to a big dish, and top it off with some fresh parsley.
Enjoy and cin cin!