Hello Everybody! Today I am sharing with you my spaghetti al tonno recipe! This tasty spaghetti al tonno or  spaghetti with tuna recipe requires only a few ingredients and is very easy to make. Watch the full video to follow along as I cook this recipe step by step or continue scrolling for the written recipe.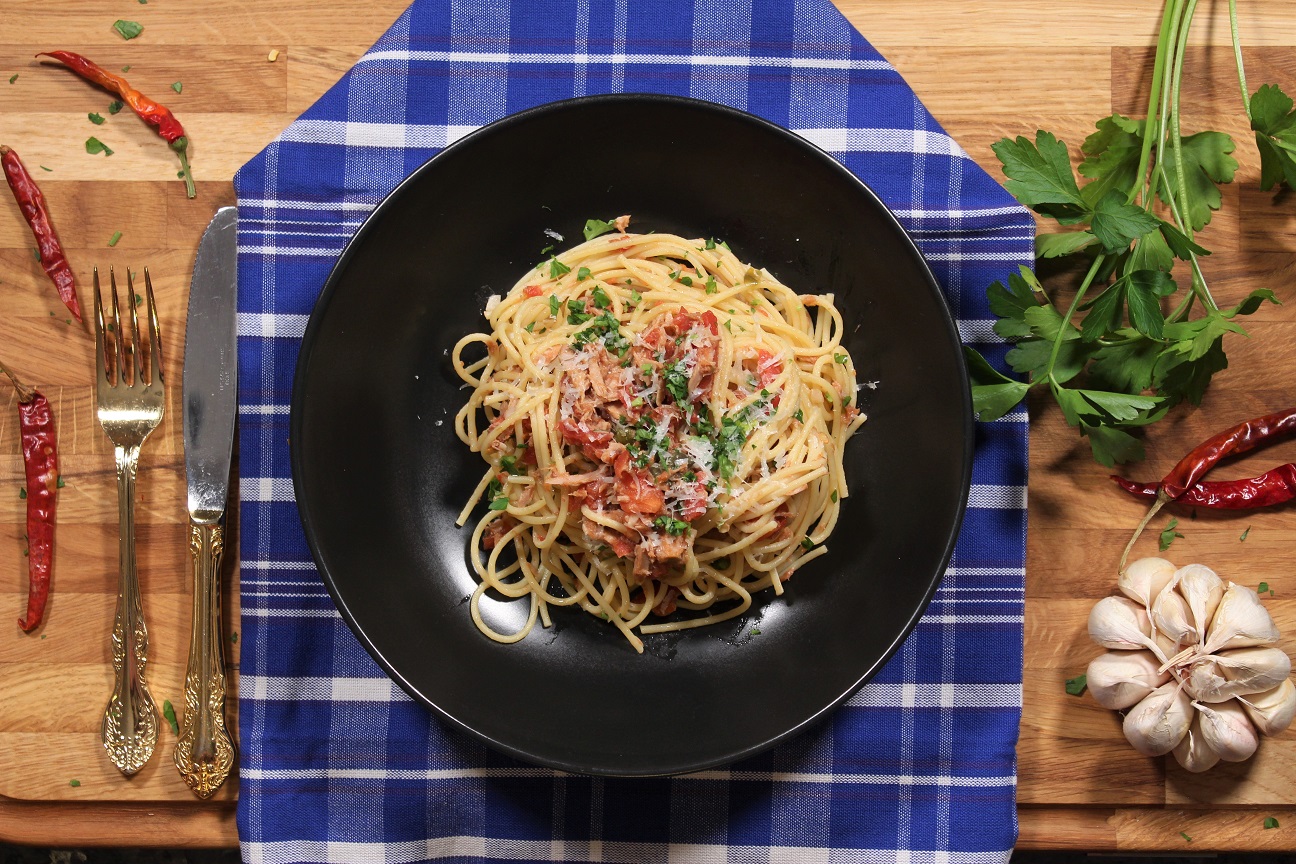 Ingredients:
1/2 lb. spaghetti
6 oz. skipjack tuna fillets in organic extra virgin olive oil (I use this one: http://geni.us/L3sa) it is expensive online, I found it cheaper at World Market
2 garlic cloves, minced
2 oz. anchovies
5 diced plum tomatoes, (boiled, peeled and seeds removed)
1/4 cup capers rinsed
handful of parsley, chopped
grated pecorino cheese, for topping (optional)
3 Tbsp. olive oil
hot pepper flakes, optional, for spice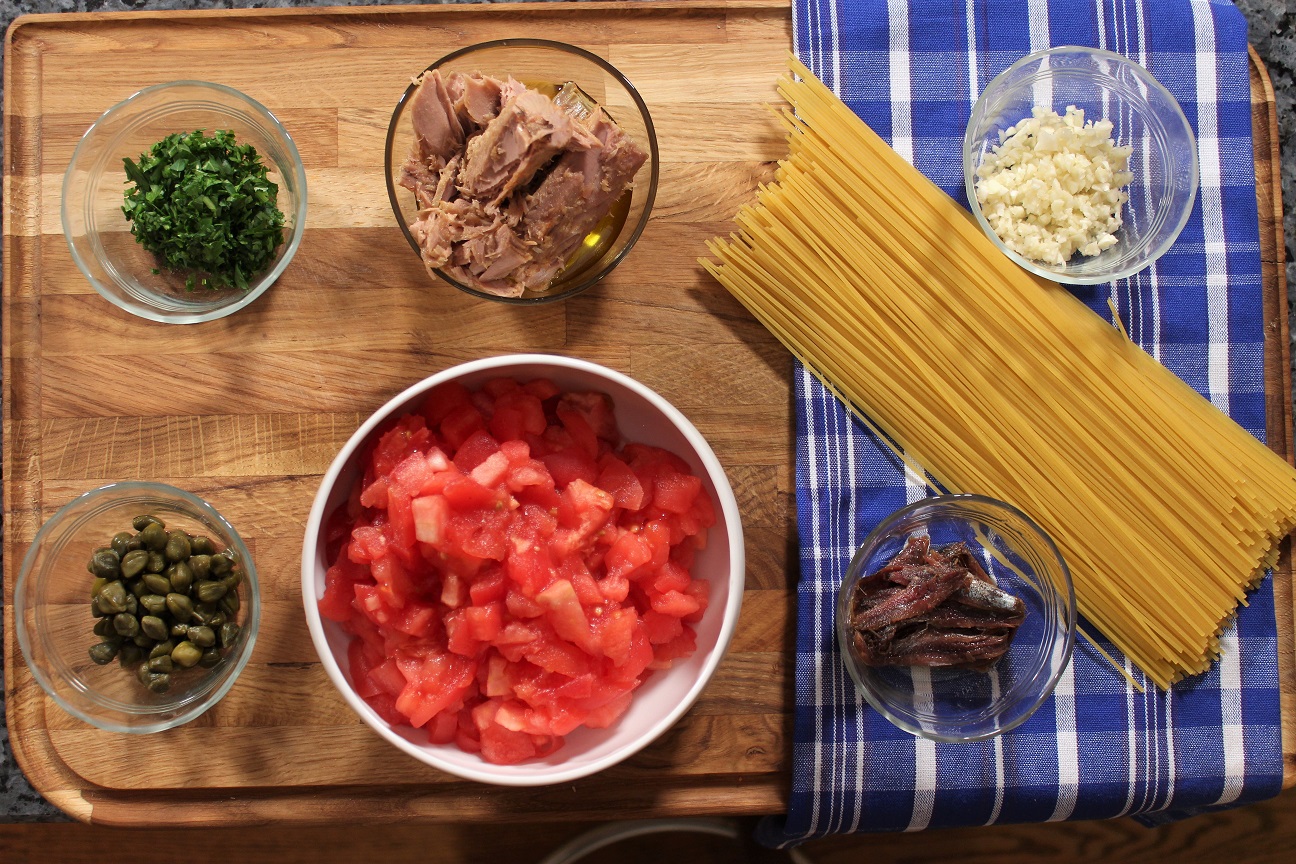 Begin by bringing a large pot of water, pinch of salt added, to a boil for cooking the spaghetti.
In a deep skillet, add the olive oil and cook the garlic and anchovies for about two minutes over a medium/low flame.
Next, mix in the capers, tuna and the olive oil the tuna is marinated in. Break up the tuna into smaller pieces using a wooden spoon to avoid scratching the skillet. Once the you have broken up the tuna, add in the tomatoes and hot pepper flakes. Mix all together and cook for about 15 minutes over a low flame.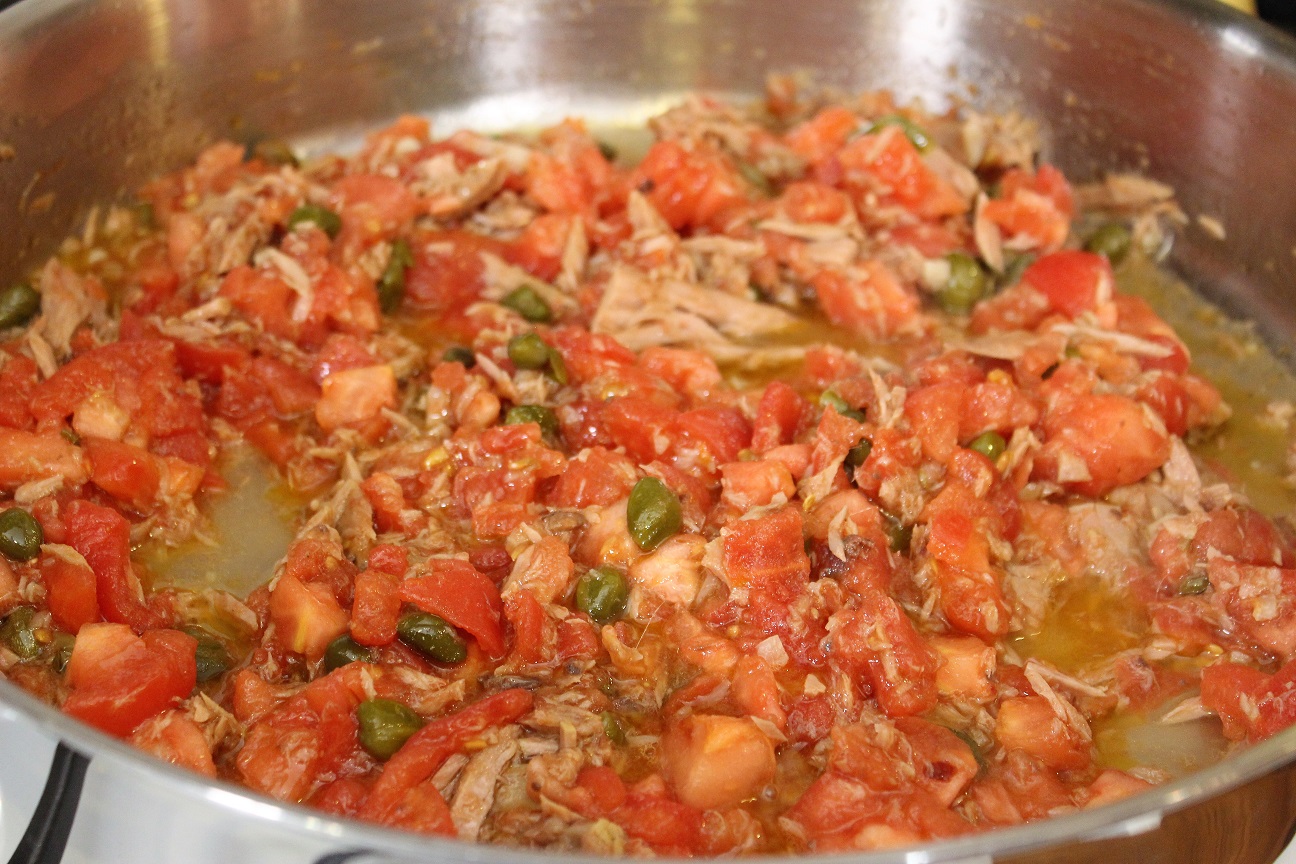 At this point, the pot of water should be boiling. Begin to cook the pasta. Cook for 1 minutes less than the package instructions. Save some of the pasta water also if you prefer to have more liquid in your sauce.
Next, scoop the pasta into the tuna sauce skillet and continue to cook for a minute over a low flame, making sure to stir continuously.
Remove from the stove and serve. Sprinkle some parsley and pecorino cheese on top and enjoy! Salute and cin cin!