Hello everybody! Today I have a quick and easy Spaghetti alla Carbonara recipe to share with you all. The recipe originally calls for guanciale, which means pork jowl/cheek, but pancetta can be used in its place. It usually takes me awhile to find the guanciale, but it is totally worth waiting for that specific taste that it adds to the recipe. If you'd like to watch me cook this, scroll down to the end for the video.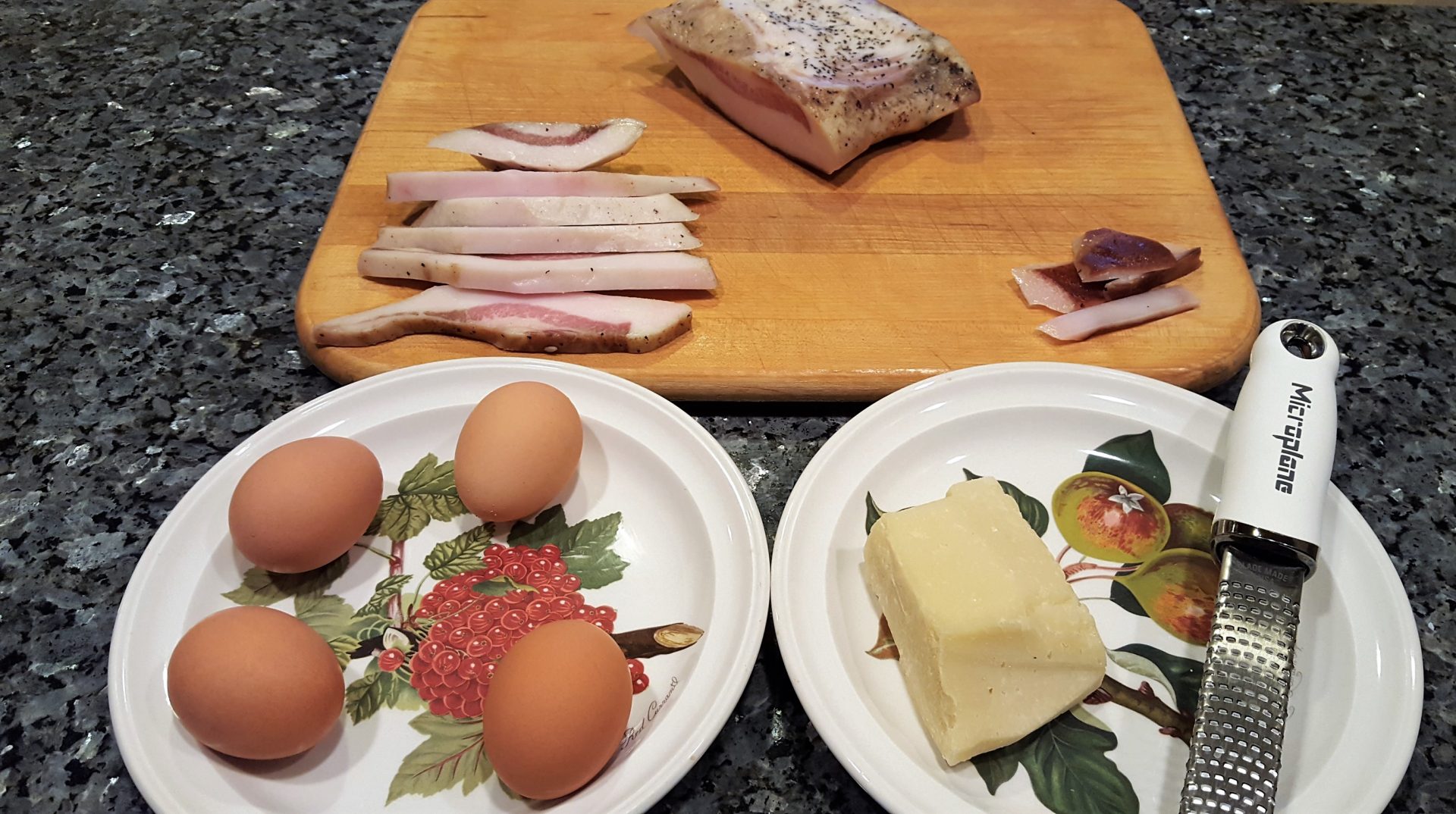 Ingredients:
1 lb. Spaghetti
4 Eggs, 2 whole eggs and 2 egg yolks
7 oz. Guanciale or pancetta, cubed
1 Tbsp. Olive Oil
5 oz. Pecorino cheese, freshly grated
Salt, to taste
Black pepper, to taste

Bring a pot of water to a boil and cook the spaghetti as per the package instructions.
Drizzle the olive oil into a deep skillet and fry the guanciale for about 5 minutes, depending on how crispy you want it. Remove from the heat! Let sit for at least 5 minutes before moving onto the next step.
Once the pasta is ready, add it to the frying pan and mix with the guanciale. ***You don't want scrambled eggs – meaning you don't want the eggs to fully cook so that it remains a creamy coating. So if the pasta and guanciale mix is too hot, the eggs will cook too much.***
Scramble two whole eggs and two egg yolks in a bowl. Add a pinch of black pepper and 1/3 cup or 3 oz. of the freshly grated pecorino cheese to the eggs and whisk together. This will be your "cream" or "sauce." Pour directly into the spaghetti and guanciale pan and mix all together. Sprinkle the rest of the freshly grated pecorino cheese on top and serve. Enjoy and cin cin!