Hello every body! Today I'm cooking this delicious spaghetti alla milanese recipe. I am from southern Italy and our version is a bit different than the original northern Italy recipe, but it tastes just as great! Easy, quick, and delicious recipe to try this week. Watch along as I prepare this dish in the video below or continue reading for the written recipe.
Ingredients:
2 cloves of garlic, chopped
handful of parsley, chopped
handful of basil, chopped
4 oz pancetta
1 cup chicken stock
1/2 cup dry white wine
1 oz butter
1/2 cup fresh pecorino cheese, grated
pinch of saffron
1/2 lb. spaghetti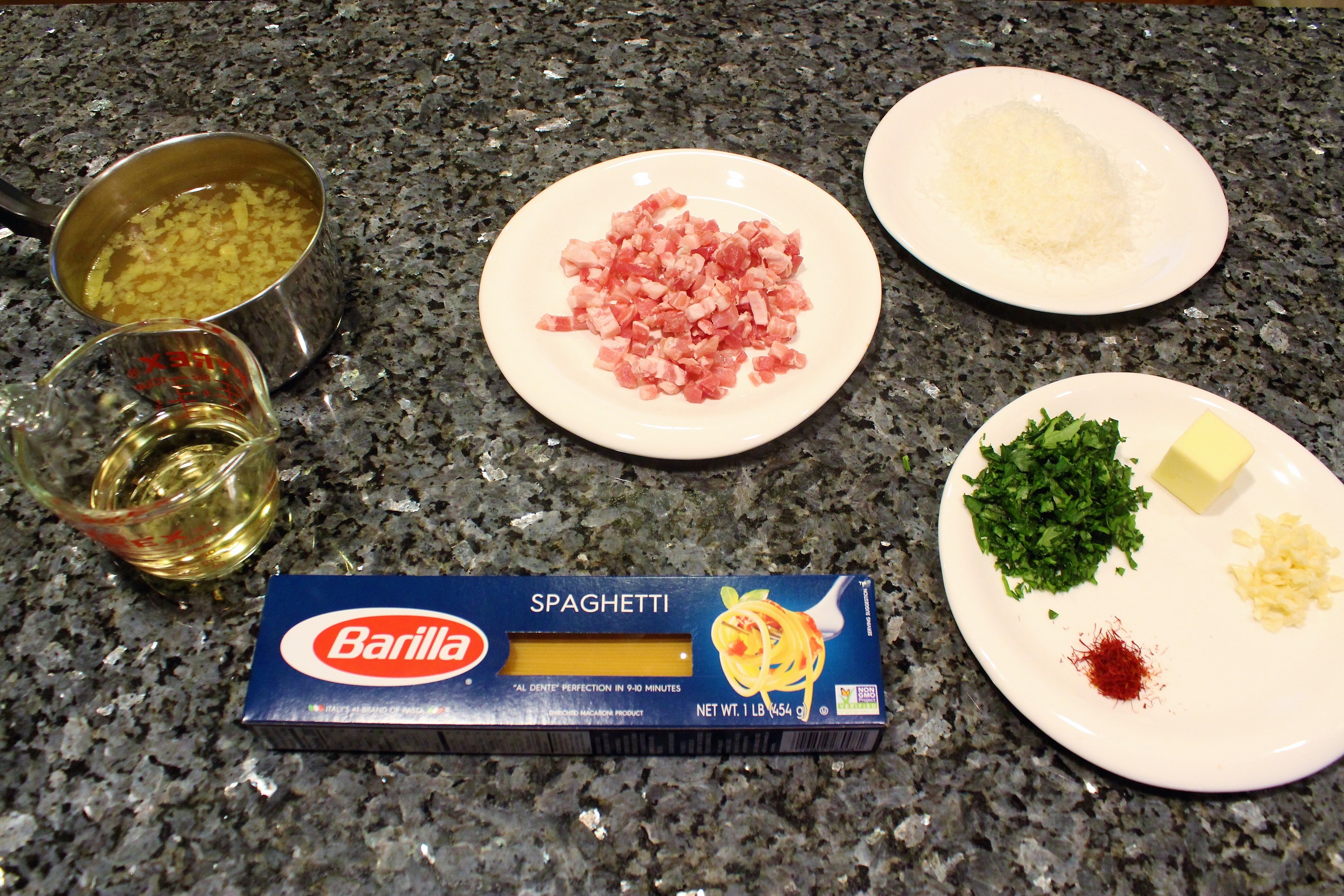 Begin by bringing the chicken stock and saffron to a boil.
In a separate pot, bring water to a boil to cook the pasta. Once boiling, add the pasta and only cook for half of the time listed on the package.
In a separate deep frying pan, begin frying the pancetta over medium heat, making sure to stir to cook evenly. Continue to fry for about 5 minutes and then add the garlic. Lower the flame to low heat and continue to fry until the garlic is golden, for about 5 minutes.
Once the pasta has cooked in the boiling water for half of the needed time, add it directly to the deep pan with the pancetta and garlic. Mix together and add the wine and chicken stock. Continue to cook over medium heat for another 5 to 6 minutes.
Remove from heat and stir in the butter. Once fully melted, add the pecorino cheese and stir until fully incorporated.
Lastly, sprinkle in the parsley and basil and serve. Enjoy and cin cin!