Steamed Mussels in Marinara Sauce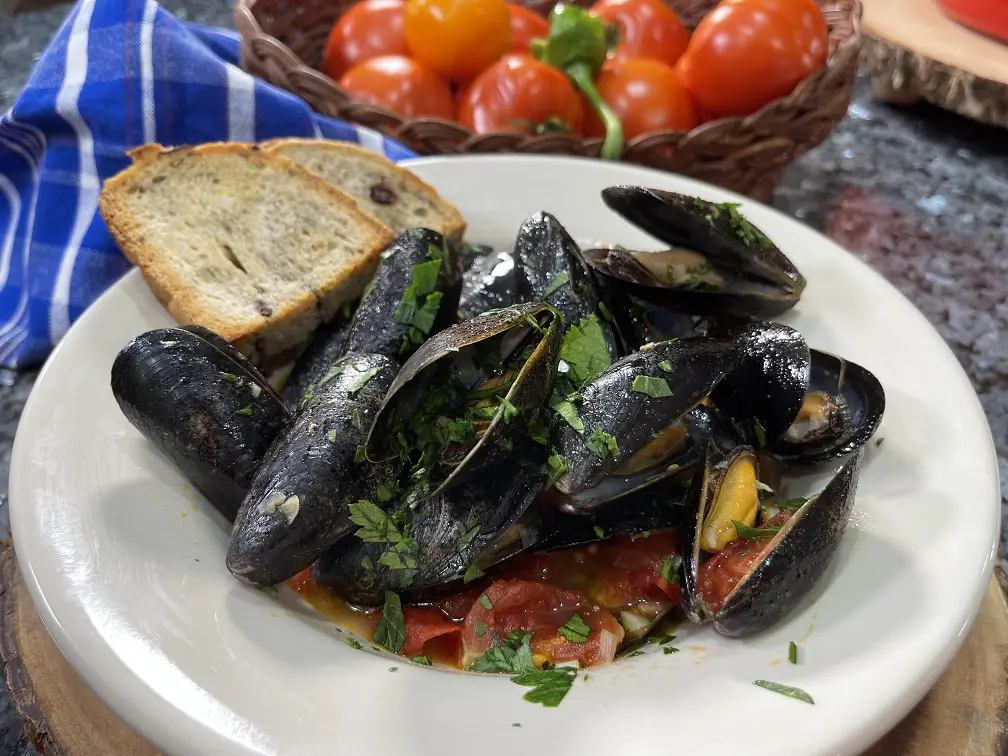 I try to eat more seafood during the summer when they seem to taste more fresh since they are found locally and not shipped across the country. This steamed mussels in marinara sauce recipe is great because it can be enjoyed on its own or with a side of toasted olive bread for dipping into the sauce. It can even be served over pasta!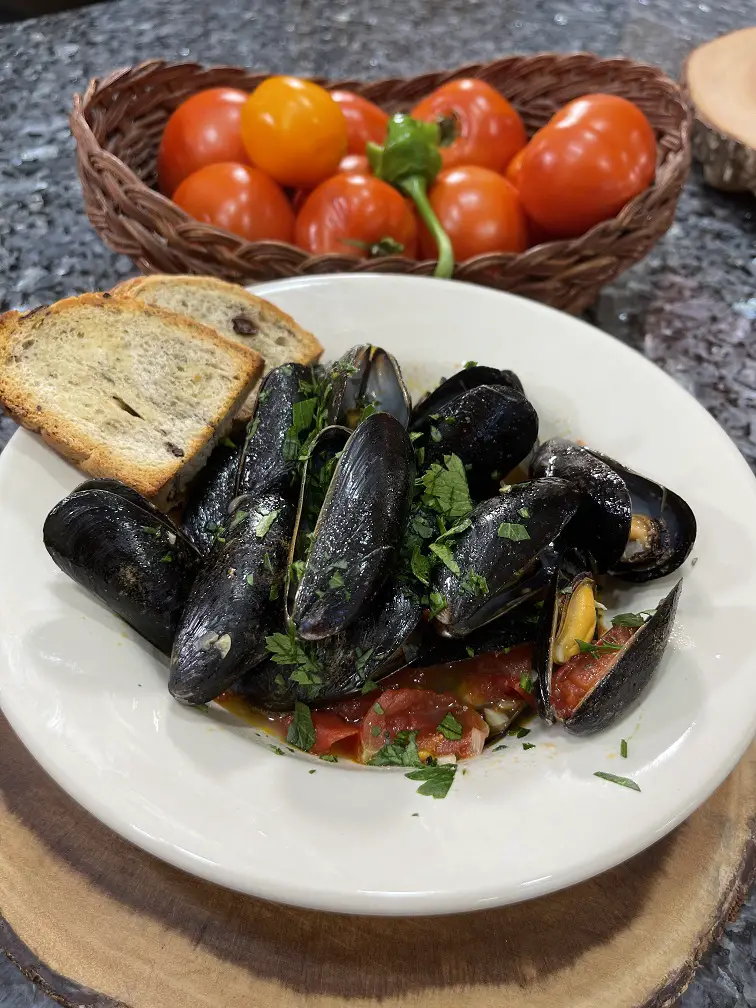 Mussels take a bit of prep time in order to really clean them so you don't end up with sand in your mouth. Begin by washing the mussels three to four times to remove all of the sand. To clean the mussels, place in a bowl and fill with water. Mix around and drain. Repeat three to four more times. Remove the beards and discard any mussels that are already open. If they are open, that means they are dead and you don't want to eat those. Fill the bowl with water again and add salt to remove any sand left. Mix and let sit for at least ten to fifteen minutes. Drain and they are ready to start cooking.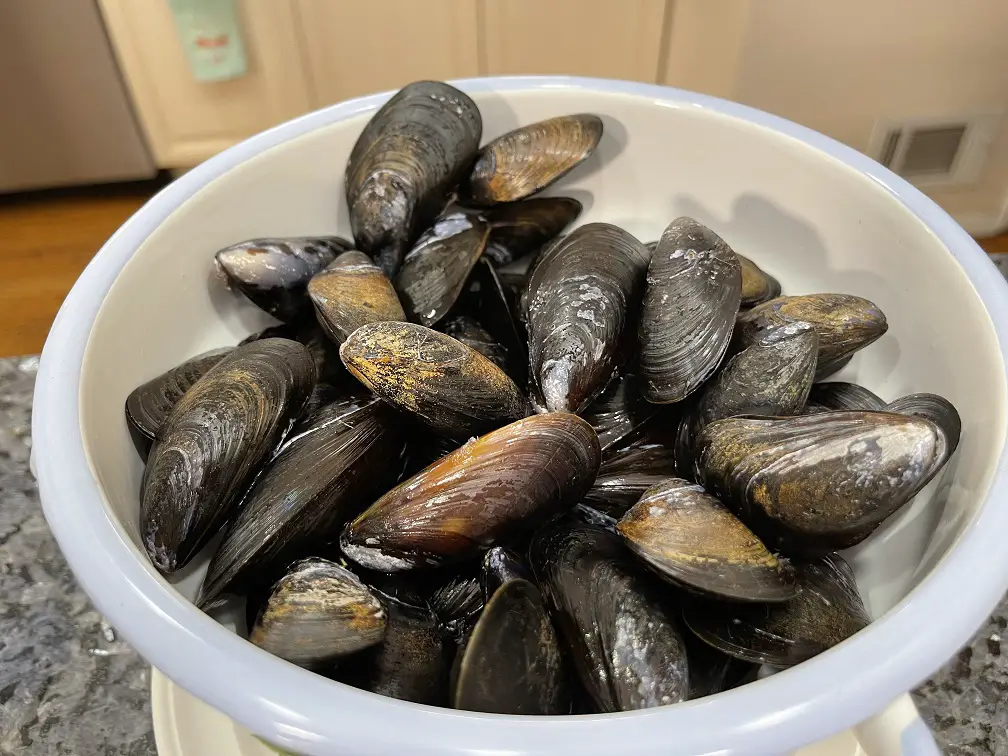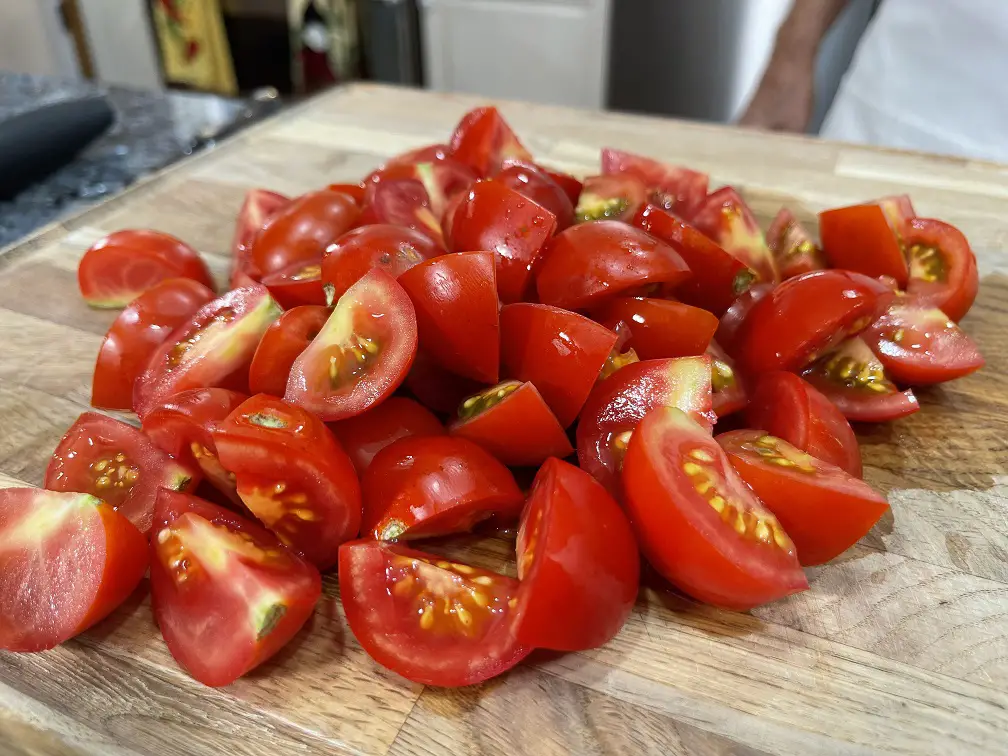 Also, it is that time when you garden starts to overflow with tomatoes, so making sauce is always a good idea so that the tomatoes don't go to waste. Homemade tomato sauce is so tasty and I love that you have full control over the taste with the seasoning you add. Garlic, shallot, hot pepper, and white wine add a delicious flavor to the sauce and make it a perfect pair for the mussels and bread to dip.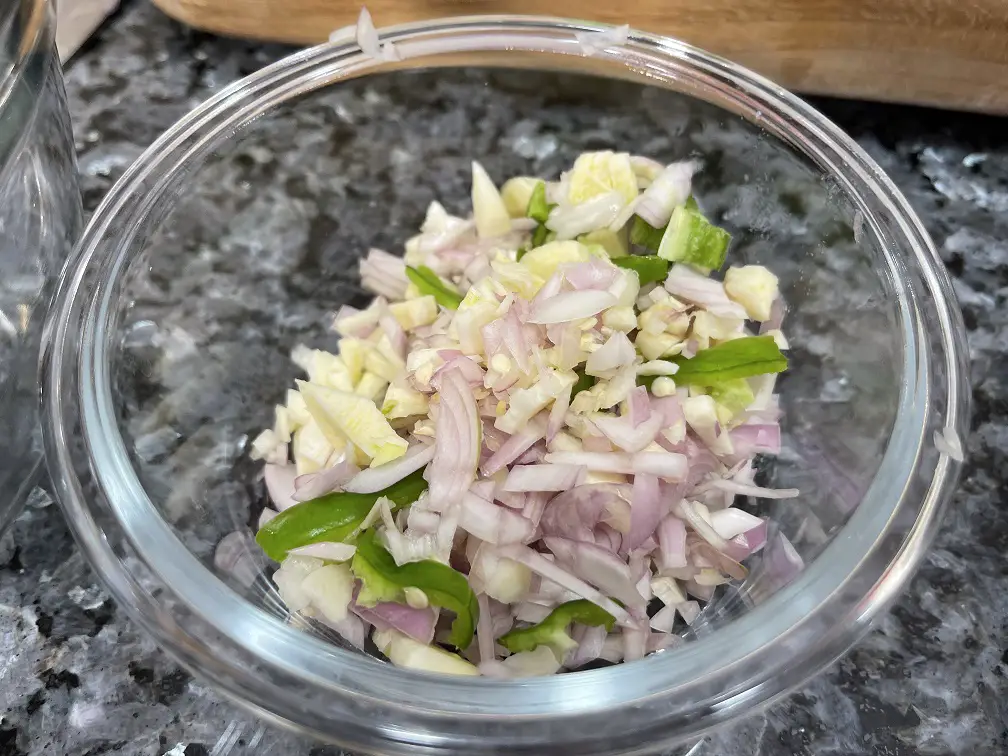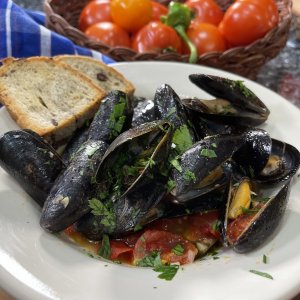 Steamed Mussels in Marinara Sauce
Delicious steamed mussels in tomato sauce using fresh tomatoes can be enjoyed with a side of bread or served over pasta!
Ingredients
2

lbs.

Mussels

cleaned and drained

1 1/2

lbs.

Tomatoes On The Vine

quartered

1

Shallot

diced

3

Garlic Cloves

diced

1/4

Italian Long Hot Pepper

chopped

1/4

cup

White Wine

Chardonnay

Handful

Parsley

chopped

Extra Virgin Olive Oil

Salt and Black Pepper

to taste
Instructions
Add a drizzle of olive oil to a pot and heat over medium to high heat. Once hot, add in the shallot, garlic and hot pepper and fry over medium heat for about two minutes, making sure not to let it burn.

Add in the tomatoes and cook over medium to low heat for 10 minutes.

After 10 minutes, add a drizzle of olive oil to a separate large pot (large enough to fit the mussels) and heat over medium to high heat. Once hot, add in the mussels, mix and lower the heat to medium. Cover the pot with a lid and let steam for one minute.

Remove the lid and pour in the wine. Mix together and cover with lid again. Continue to steam for 2 to 3 minutes, making sure to mix every minute and check once the shells have started to open up.

Meanwhile, season the tomato sauce with salt and black pepper. Mix and continue to cook over medium low.

Once the shells have started to open, scoop them out of the pot and into a large bowl and set aside. Strain the mussels sauce over a hand strainer into a bowl. 

Pour the tomato sauce into the empty large pot that was used to steam the mussels, add the mussels back into it and pour the strained mussel sauce into the pot. Mix and cover with a lid and let cook for about two minutes over medium heat.

Serve with a side of toasted bread or over pasta and a sprinkle of parsley on top.
Video
---
---