Hello Everybody! Today I am sharing with you my stuffed manicotti recipe! If you love cheese, then this stuffed manicotti recipe is perfect for you. Easy to prepare too! Watch the full video to follow along as I cook this recipe step by step or continue scrolling for the written recipe.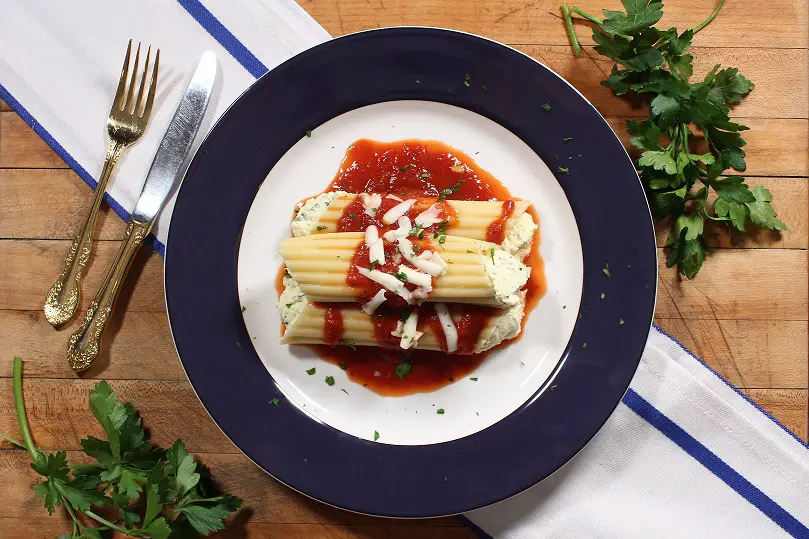 Ingredients:
8 oz. manicotti
24 oz. fresh ricotta cheese
16 oz mozzarella cheese, shredded
16 oz. pecorino cheese, shredded
1 whole egg and 1 egg yolk
handful of parsley, chopped
5 cups tomato sauce
salt, to taste
black pepper, to taste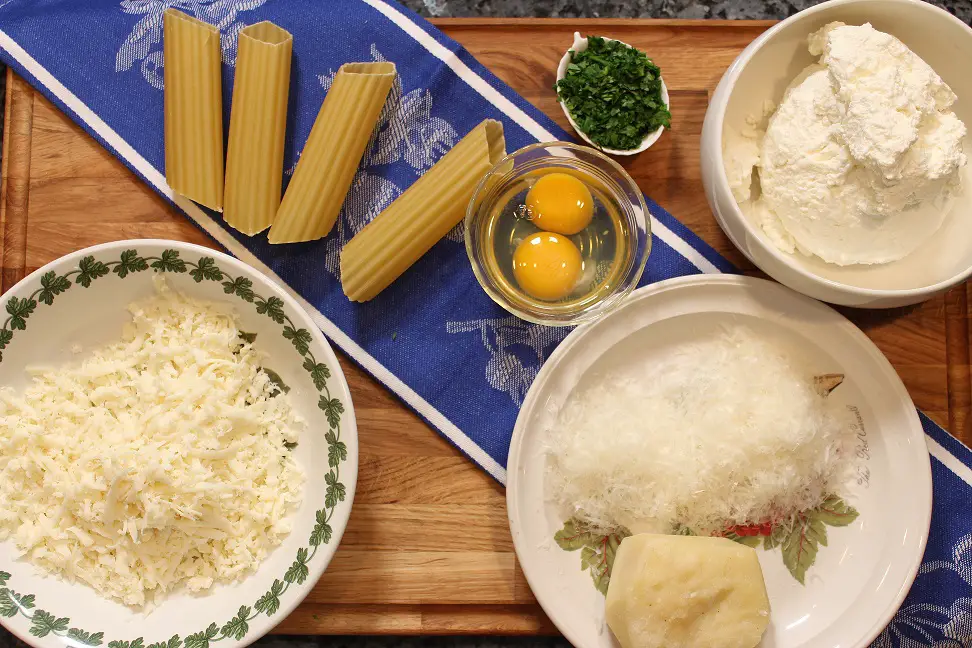 Preheat the oven to 400°F.
Begin by bringing a pot of water to a boil. Add salt and cook the manicotti as per the package instructions. Once cooked, drain and run under cool water. Set aside on a dish to cool off.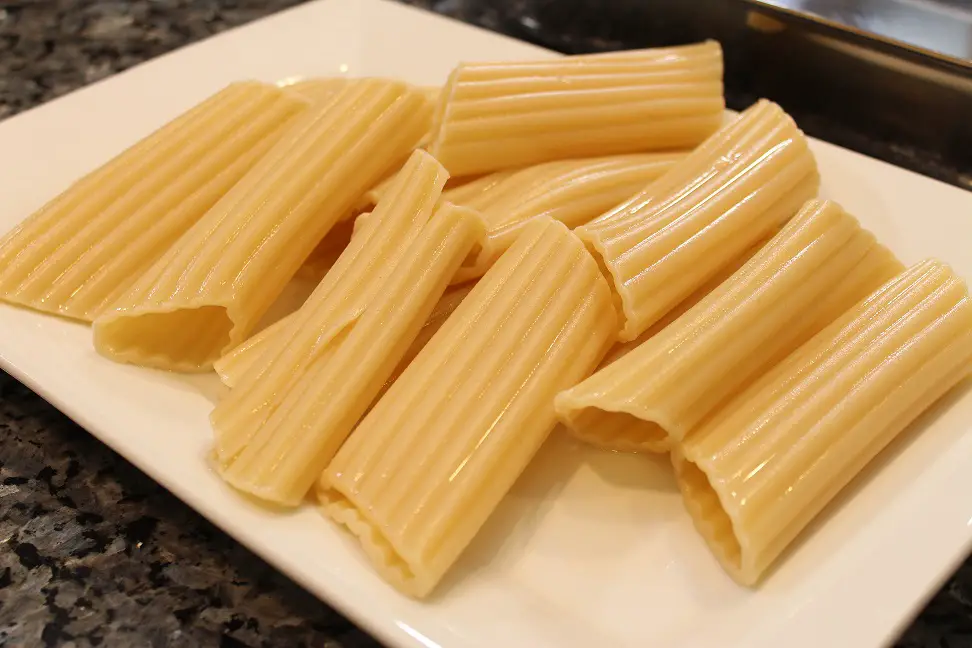 While the manicotti is cooking, prepare your stuffing. In a big mixing bowl add the ricotta cheese, about 12 oz. of the pecorino cheese, about 12 oz. of the mozzarella cheese, the eggs, parsley, salt and black pepper. Mix together.
In a large baking dish, pour about 2 ladlefuls of tomato sauce and spread evenly across the bottom.
To easily get the cheese stuffing into the manicotti, I use a large resealable storage bag by cutting off one of the bottom corners. Place the cheese stuffing into the bag. Hold a manicotti in one hand while squeezing in the cheese stuffing with the other. Once the cheese stuffing has filled about half of the manicotti, squeeze more of the cheese stuffing into the other side. Place the manicotti onto the baking dish and continue to fill the rest of the manicotti.
Once all of the manicotti are stuffed with the cheese filling, pour some tomato sauce over all of the manicotti. Place into the oven and cook for 20 minutes.
After 20 minutes, remove the dish from the oven and sprinkle the remaining mozzarella and pecorino cheese over the manicotti. Place into the oven and cook for about 10 more minutes or until the cheese has melted on top.
Remove from the oven and serve. Enjoy! Salute and cin cin!