Hello everybody! Today I want to share with you my delicious spaghetti with fresh tomatoes and mozzarella recipe. This is a very simple recipe using mostly fresh ingredients, only cooking the pasta. This is especially fun to make when you can go into your own garden and pick your fresh tomatoes and basil and add them directly to the dish. Watch the video tutorial below or continue reading for the written recipe.
Ingredients:
1 lb. spaghetti
1/2 lb. grape tomatoes, washed and halved
1/2 cup grated pecorino cheese
1/2 cup mozzarella pearls
handful of basil leaves
Sea salt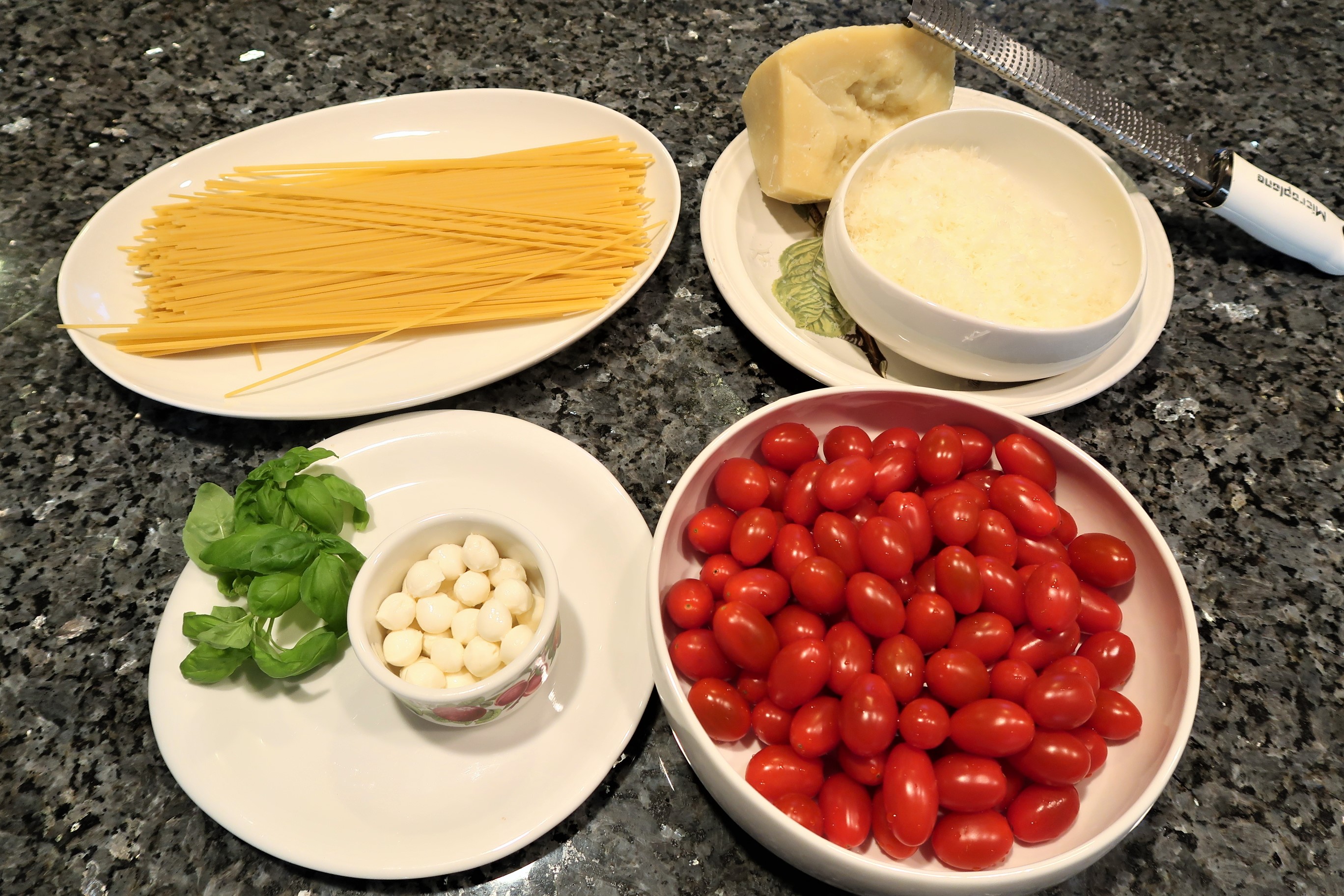 Begin by bringing a pot of water to a boil. Once boiling, add the spaghetti and sea salt and cook until al dente (1 minute less than recommended on package) or as per the package instructions.
While the pasta is cooking...
Read More