Hello Everybody! Recently I have received many requests for my take on the one pan pasta recipe. I have honestly never tried it before and was not sure how I felt about the pasta not boiling in a separate pot first, but in the same pan with all of the other ingredients. I decided, for more flavor, to add some chicken to it and to cook it in my homemade chicken stock instead of water. It turned out delicious! Watch the full video to follow along as I cook this recipe step by step or continue scrolling for the written recipe.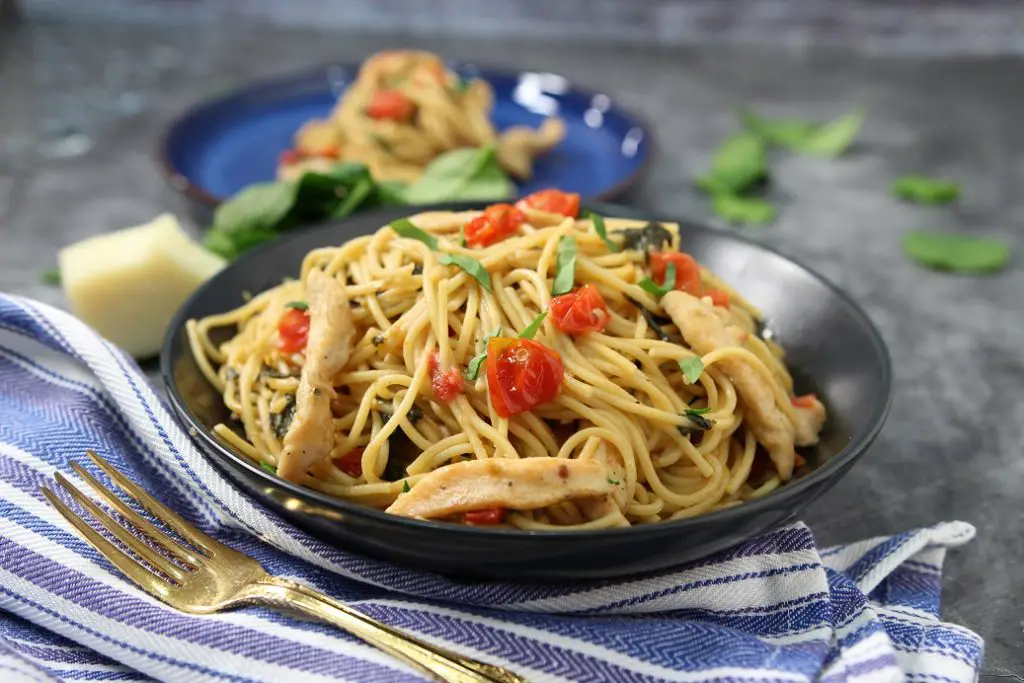 Ingredients:
8 oz. Spaghetti
7 cups Chicken Stock
2 cups Cherry Tomatoes, halved
6 oz. Spinach, washed
3 Garlic Cloves, minced
1/2 cup White Wine, dry (I used Chardonnay), optional (can replace with chicken stock)
2 Chicken Breasts, seasoned with salt and black p...
Read More