Hello Everybody! Today I am sharing with you my Pasta with Sausage and Broccoli Rabe recipe! This recipe uses fresh tomatoes that add a subtle sweetness to the dish and pairs nicely with the hot Italian sausage and nutty broccoli rabe flavors. The cooking technique is similar to my recent Pasta with Swiss Chard recipe. Watch the full video to follow along as I cook this recipe step by step or continue scrolling for the written recipe.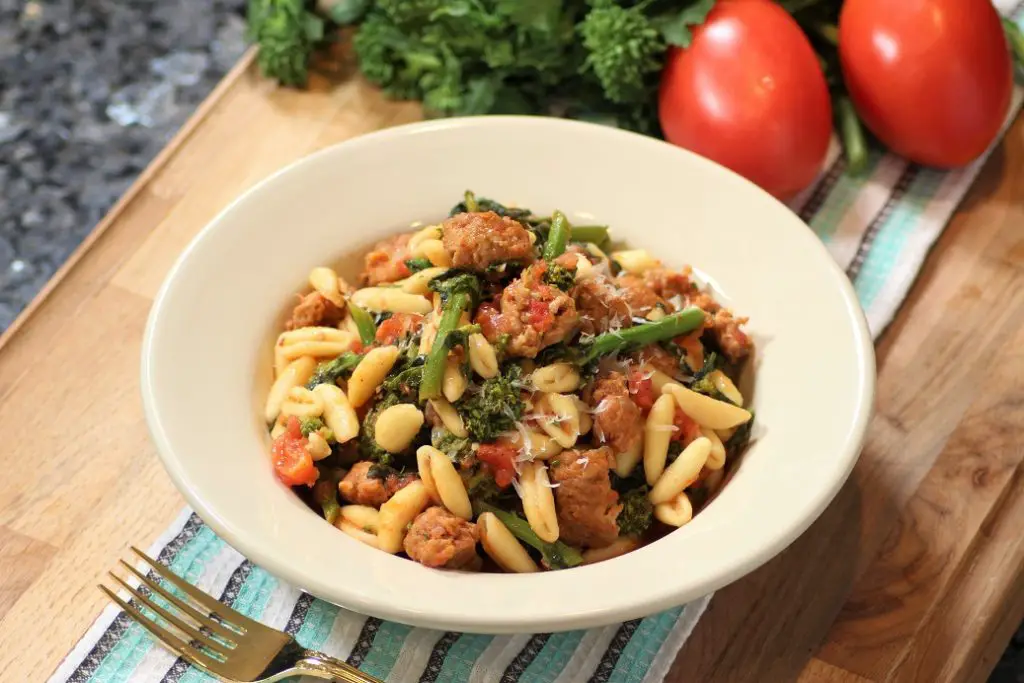 Ingredients:
1 lb. Pasta, I used cavatelli
1 Bunch of broccoli rabe, washed
5 Plum tomatoes, skin peeled and chopped
3 hot Italian sausages
1/4 Onion, chopped
5 Garlic cloves, chopped
Olive oil
Salt and black pepper, to taste
Parmigiano-Reggiano cheese, shredded, for topping
Begin by preparing the tomatoes and sausage...
Read More