Hello Everybody! Today I am sharing with you my Linguine with Clams recipe! Clams are so delicious, both raw and cooked. Mixing clams with pasta makes for a tasty dish! Watch the full video to follow along as I cook this recipe step by step or continue scrolling for the written recipe.
Ingredients:
40 little neck clams, washed
8 oz. linguine
1 oz. butter
5 oz. dry white wine
5 garlic cloves, chopped
1 shallot, diced
2 oz. olive oil
handful of parsley, chopped, (stems cut in half, optional)
sprinkle of hot pepper flakes, optional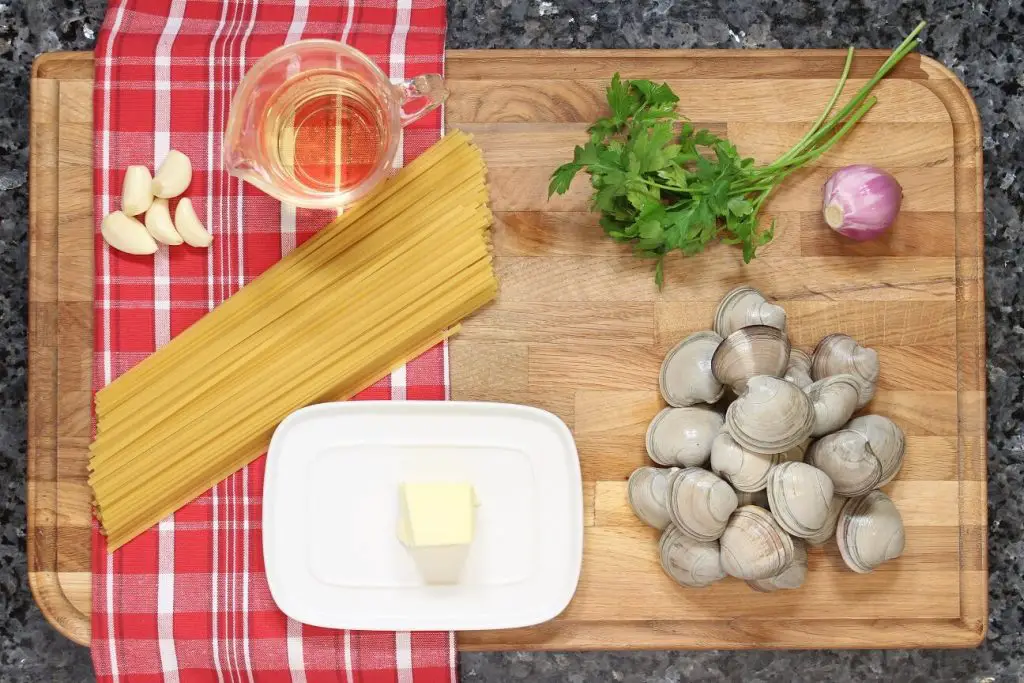 Begin by washing the clams three to four times to remove all of the sand. To clean the clams, place in a bowl and fill with water. Mix around and drain. Repeat three to four more times...
Read More