Hello Everybody! Today I am sharing with you my Rack of Lamb recipe! I love making Rack of Lamb when my garden is growing all of the delicious herbs that give the lamb a mouthwatering flavor. The tender Rack of Lamb meat combined with the right mix of herbs make this a very impressive main dish. Watch the full video to follow along as I cook this recipe step by step or continue scrolling for the written recipe.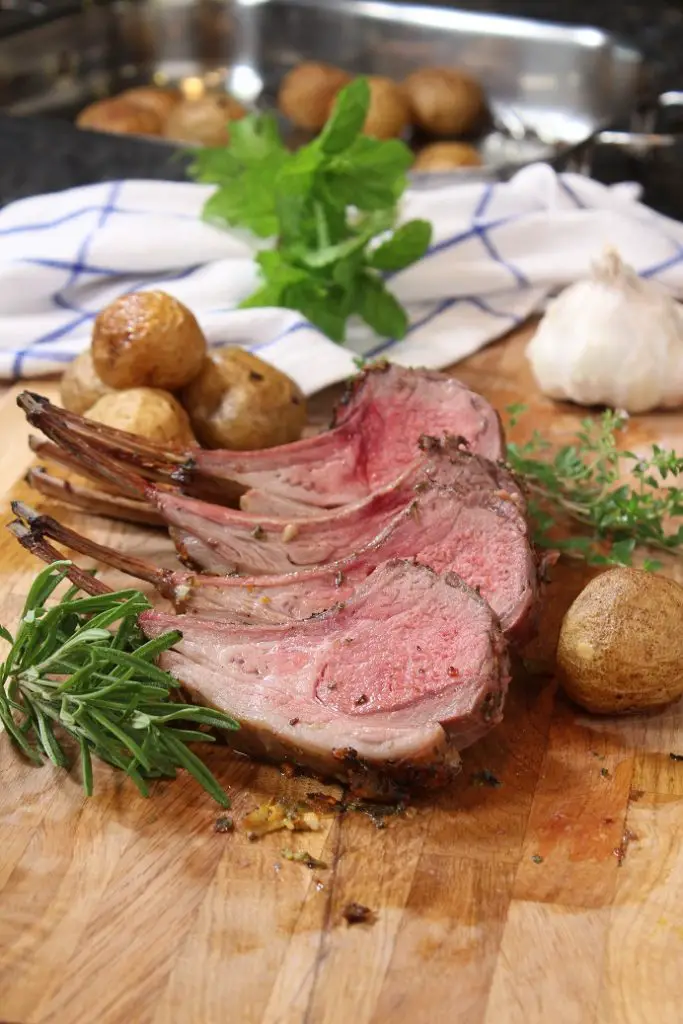 Rack of Lamb Ingredients:
Rack of Lamb (8 ribs)
5 Garlic cloves, minced
10 Mint leaves, thinly chopped
2 thyme sprigs, leaves only, chopped
3 Rosemary stems, leaves only, chopped
1 tsp. hot pepper flakes
1/4 cup Mustard
Sea salt, to taste
Black pepper, to taste
Extra virgin olive oil
Baked Potatoes Ingredients:
17 Golden Yukon potatoes (small), washed
4 Garlic cloves, halve...
Read More