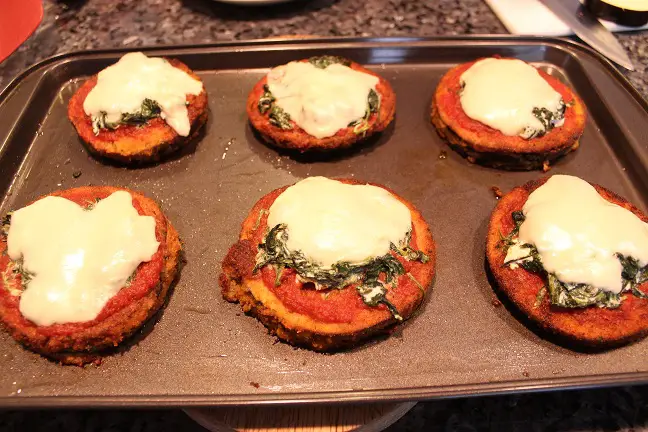 Hello everyone and welcome back! This vegetarian eggplant pizza recipe is really interesting, and gives you another perspective on pizza. We're going to make an eggplant pizza, but probably not the kind of pizza you are thinking about. Keep on reading, and you'll be sure to try this soon!
Ingredients:
2 Eggplants
Basil
Mozzarella
Spinach
4 oz Goat Cheese
1/2 cup Tomato Sauce
3 Eggs
Bread Crumbs
Flour
Black Pepper
Salt
Olive Oil
Heat up 2 Tbsp of olive oil, and add in 3 chopped cloves of garlic. Let fry for about a minute, then add in about two handfuls of spinach. Saute the spinach until it has reduced in size. Try not to over cook. When it is done, put it aside and let it cool down for later.
We're going to start off by cutting the eggplants into about 1 inch sections, this is going to be the base of our pizza.
Now in a bowl, crack in 3 eggs. Add black pepper, salt, and then beat the eggs. In a frying pan, add in about 5 Tbsp of olive oil, and put the heat on medium/high. Now comes the fun part. Take each section of eggplant, and flour each side. Then coat each side of the eggplant with eggs. Lastly, put the eggplant in the breadcrumbs, and ensure each side is breaded evenly.
Now place the eggplant slices into the frying pan. You want to fry each side for about 3 minutes. If you notice the oil in the pan is too hot, you can lower the heat a bit.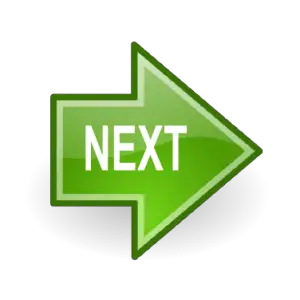 Pages: 1 2