Hello Everyone! Winter is not over yet. Warm up with this delicious carrot puree soup recipe! Goes perfectly with a side of toast or focaccia. Watch me make this carrot puree soup below or scroll down for the written recipe.
Ingredients
2 lbs. carrot, chopped
1 1/2 onion, chopped
2 cloves of garlic, sliced
1 large potato, chopped
1 oz of fresh ginger, chopped
2 sprigs of thyme
7 cups of chicken broth
salt, to taste
5 Tbsp. olive oil
1 Oh Yeah Baby (hot pepper), optional
Start off by heating up olive oil in a deep frying pan and then frying the onions and garlic for about 2 minutes. Next add the carrots, potatoes, ginger and thyme to the pan and mix all together for about 5 minutes. Add the chicken broth to the pan and let cook for about 15 minutes, making sure to stir the ingredients once in awhile. Add salt to your preference.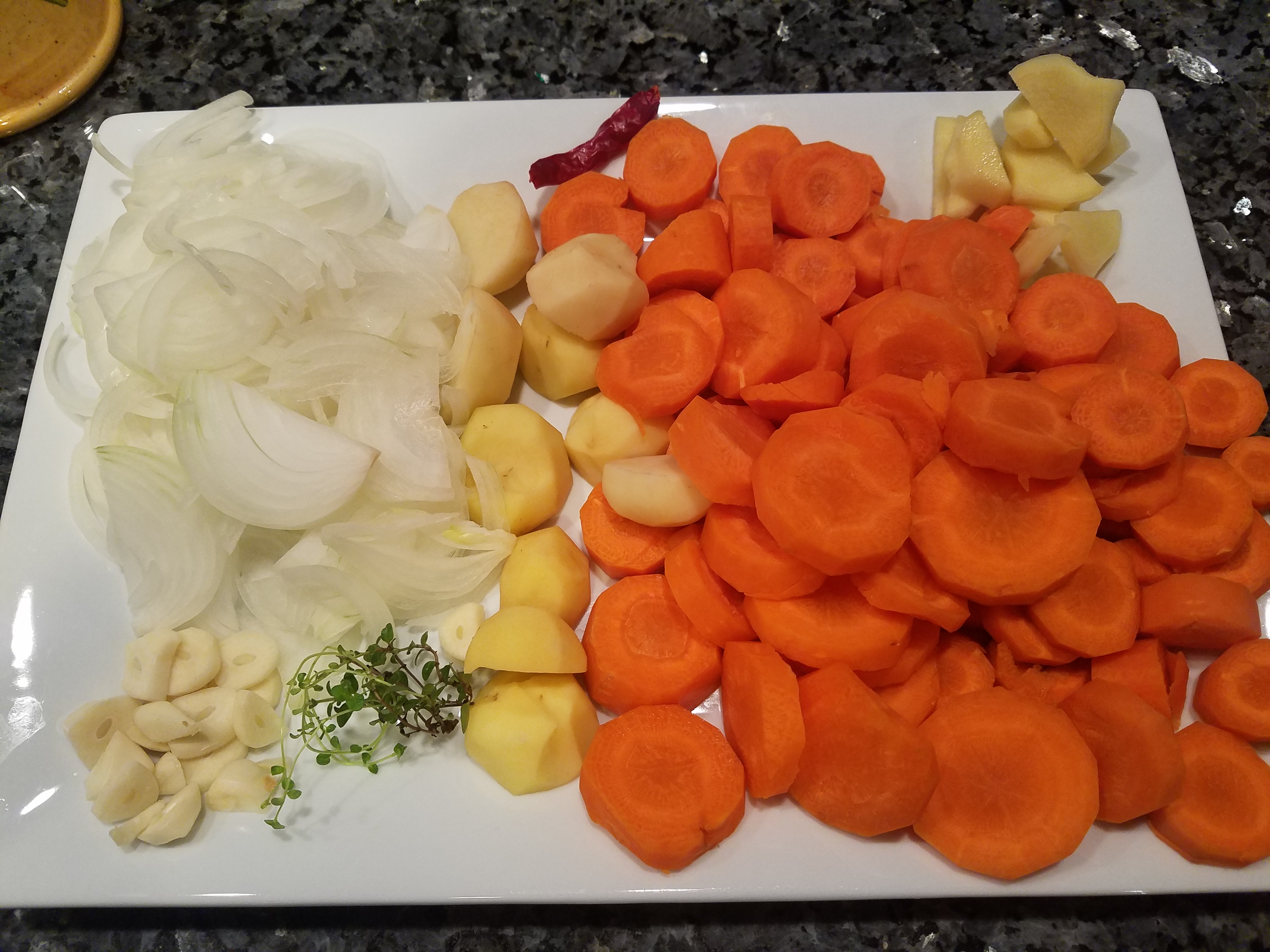 Next, you can use an immersion blender or a regular blender to puree the carrot soup. Add a few cups of the ingredients from the pan into the blender and blend on low. Once it is all blended/pureed, serve and enjoy! Cin cin!