Hello Everybody! Today I have a scalloped potatoes recipe to share with all of you. It's an easy dish to make for dinner during the work week. In less than 30 minutes, you'll have the recipe prepped! Below is my video for you to follow along with me or continue to scroll down for the written recipe.
Ingredients:
3 cups Fontina Cheese
1.5 lbs. raw potatoes, peeled and thinly sliced
1 qt. whole milk, warmed
4 Tbsp. all purpose flour
4 oz. pancetta, cubed
1/4 cup Parmesan reggiano cheese, freshly grated
3 Tbsp of butter
fresh nutmeg
salt and pepper, to taste
Turn the oven on to 400°F. Prepare the potatoes by peeling and thinly slicing them. I used a mandoline slicer to thinly slice the potatoes. Place them into a bowl of water and let sit for about 30 minutes to remove the starch. Then drain them and let sit on a paper towel/ cotton towel to soak up all of the water.
To make the béchamel sauce, start off by melting the butter in a deep pan. Slowly add the flour and mix with the melted butter. Next, slowly add the milk to the mixture while mixing, making sure there are no clumps. Add a pinch of freshly grated nutmeg, a pinch of salt and pepper and mix. Add freshly grated parmesan cheese and mix. Add about half of the fontina cheese and mix into the béchamel sauce. Continue to cook over low/medium heat for about 10-15 minutes.
Next, pour a small layer of béchamel sauce on the bottom of a baking dish and then place a layer of scalloped potatoes on top. Layer another bit of béchamel sauce and then another layer of potatoes. Continue these steps until the baking dish is full. Cover with aluminum foil and place into the oven at 400 degrees for 35 minutes.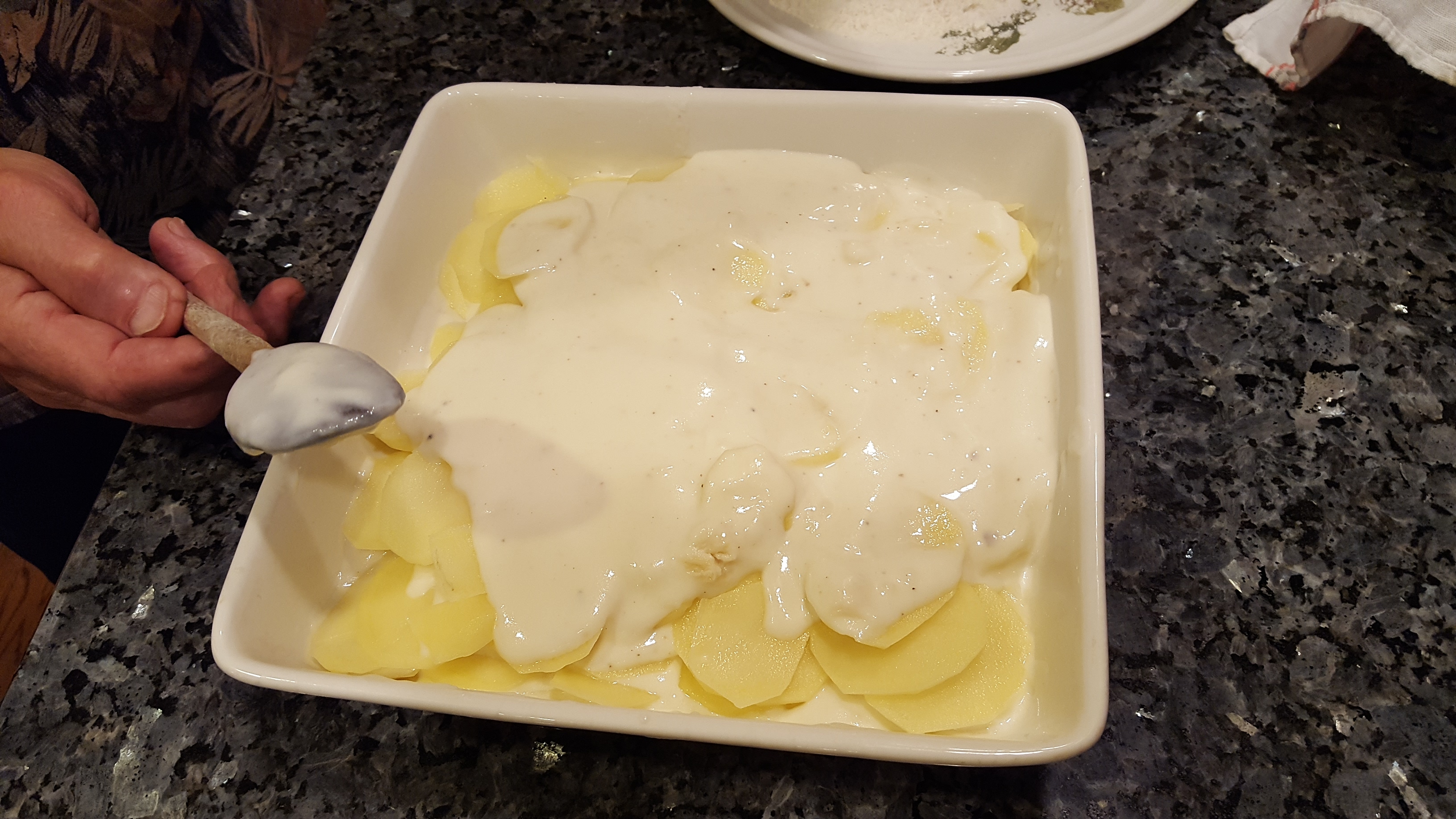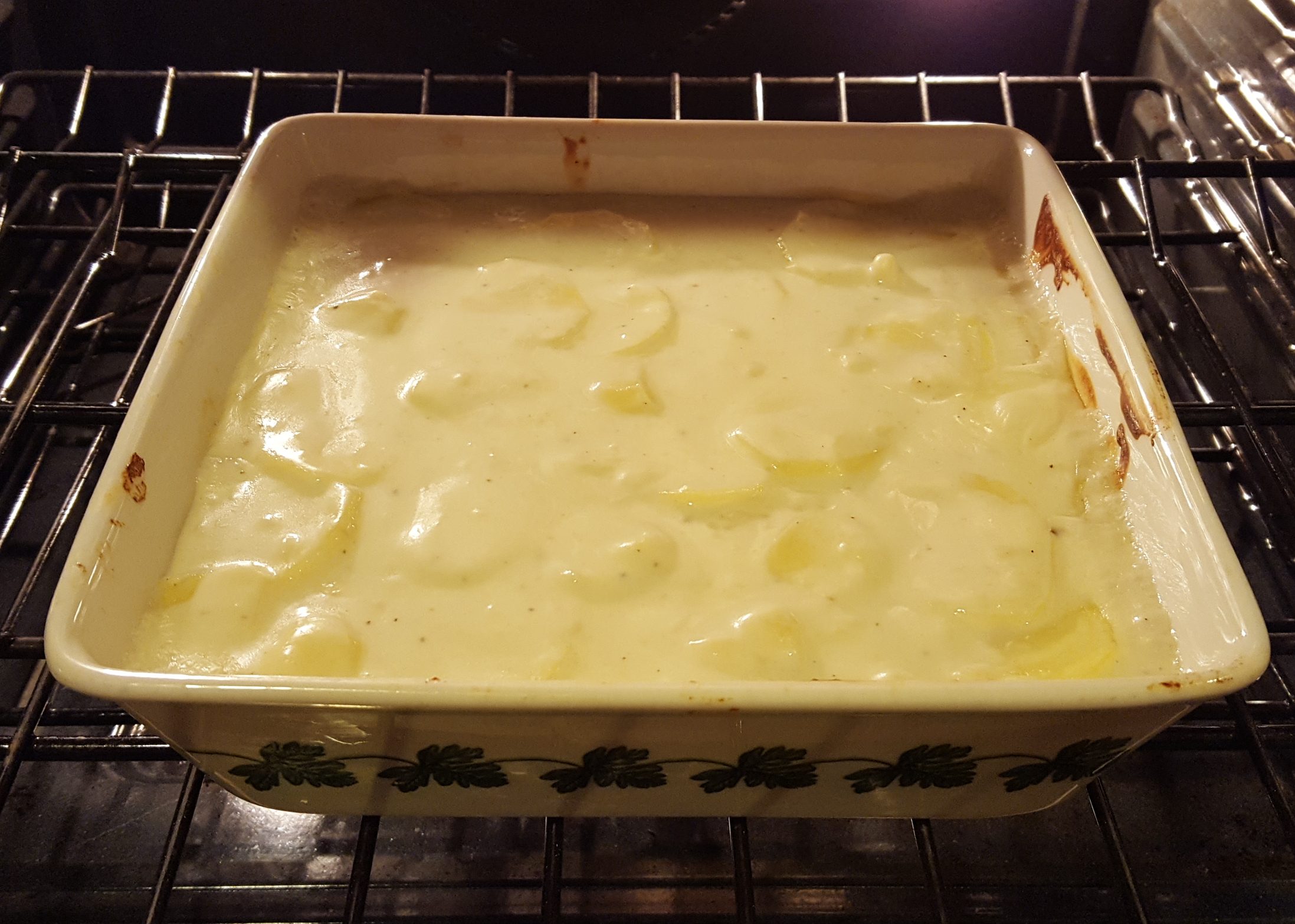 Next, fry the pancetta until crispy. Remove the scalloped potatoes from the oven and sprinkle the rest of the fontina cheese over the top layer. Add a layer of freshly grated parmesan cheese on top and then sprinkle the pancetta over top. Place back in the oven for about another 10 minutes. Lastly, broil for 5 minutes for a nice color on the top layer. Remove from the oven and serve. Enjoy and cin cin!