Hello everybody! Today I am sharing with you my simple eggplant parmigiana recipe. Eggplant parmigiana is a delicious recipe that is very easy to make and prepare. I love to make this dish in the summer when eggplant is in season and tastes extra good. Watch the video below as I prepare this dish or continue reading for the written recipe.
Ingredients:
2 eggplant, sliced vertically
1 dish of all purpose flour, for coating
1 dish of seasoned breadcrumbs,for coating
2 eggs, scrambled and seasoned with salt and pepper, to taste
1 cup pecorino cheese,shredded
1 cup mozzarella, shredded
32 ounces tomato sauce
salt, to taste
black pepper, to taste
olive oil
Begin by cutting both ends off of each eggplant. Hold the eggplant vertically and cut off the rounded side on each side so that the eggplant can be cut into equal 1 inch vertical slices. You can remove the skin if you prefer, but I like to keep the skin because it holds the eggplant together.
Fill the bottom of a frying pan with olive and heat over a medium/low flame.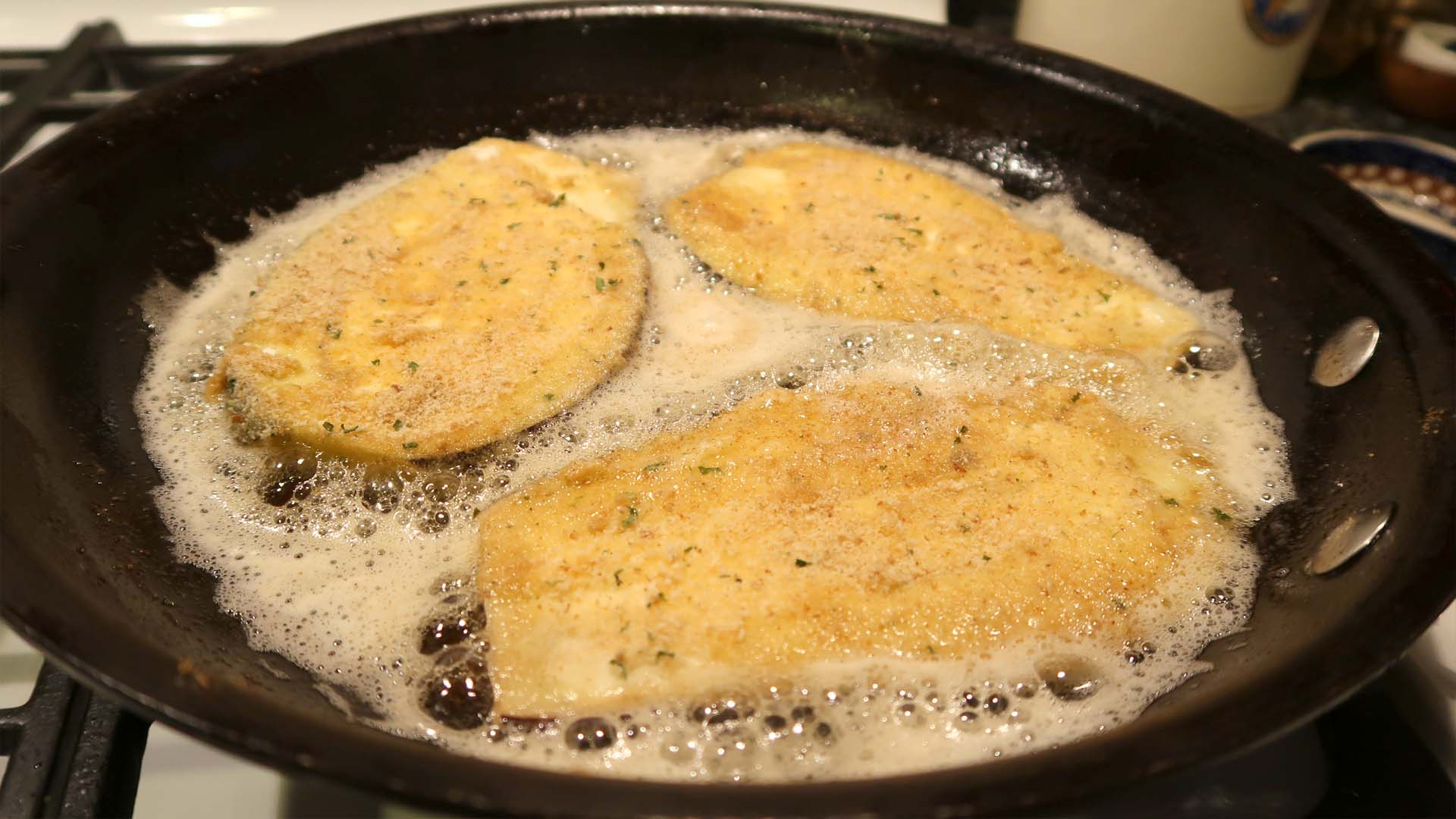 Next, coat each side of each slice of eggplant with flour, then eggs, then breadcrumbs. Place into the frying pan and fry each side for about 3 minutes or until golden brown. Remove each slice and place on a dish covered with a paper towel to absorb the excess oil. Repeat these same steps until all of the eggplant slices are fried.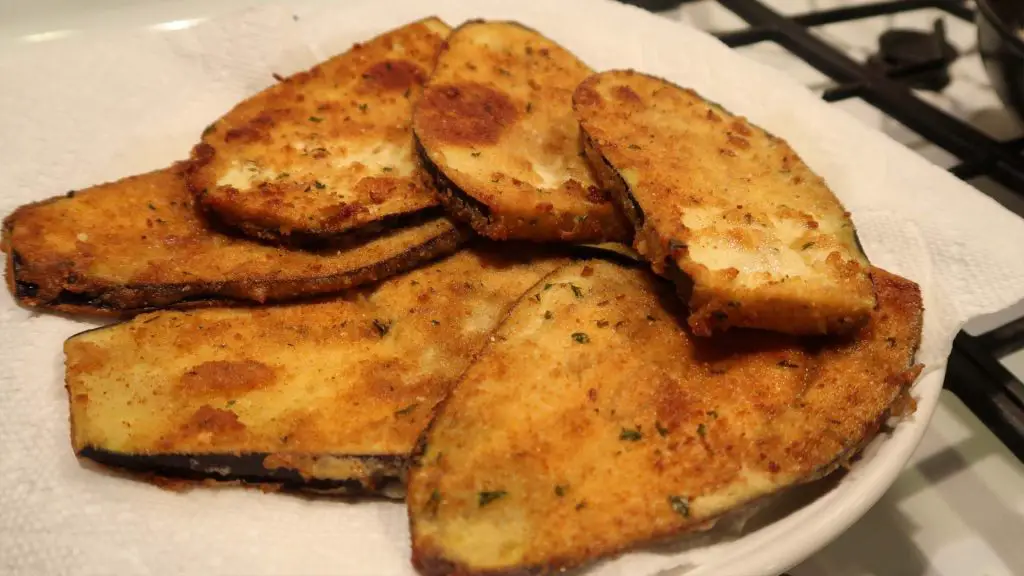 Add a scoop of tomato sauce onto the bottom of a square baking pan and then add three to four slices of eggplant to cover the bottom of the dish. scoop some tomato sauce on top of each eggplant slice and then spread the sauce evenly over the layer. Next, sprinkle mozzarella and parmigiana cheese. Add the next layer of eggplant slices and continue these steps until you have the last three to four slices left.
Once you add the last layer of eggplant slices, only cover with a little bit of sauce and then bake in the oven at 400°F for 40 minutes. At 40 minutes, remove from the oven and sprinkle more mozzarella and parmigiana cheese on top and then place back into the oven for another 5 minutes or until the cheese is melted.
Remove from the oven and let sit for about 10 minutes so that the eggplant and cheese can firm up a bit to make it easier to slice and serve. Enjoy and cin cin!