Hello everybody! Below, I will share with you the steps for harvesting and drying oregano. I use the whole oregano plant, leaves and the flower.  I love drying my own oregano because it has a unique flavor, and enhances my recipes tastes . Watch the video below as I show you how I dry my oregano or keep on reading.
As a kid growing up in Orsara di Puglia, Italy, my family had a big farm at the top of the mountain. In the middle of every summer, my family and I would go up to our farm and pick the oregano herbs to bring home and harvest. My mom showed us how to harvest the leaves and the flowers and dry them on the street. I remember times when I would make oregano jars and sell them for 10 cents each to buy ice cream or to go watch a movie. I continue to harvest and dry oregano to this day, and it brings back the memories of my childhood.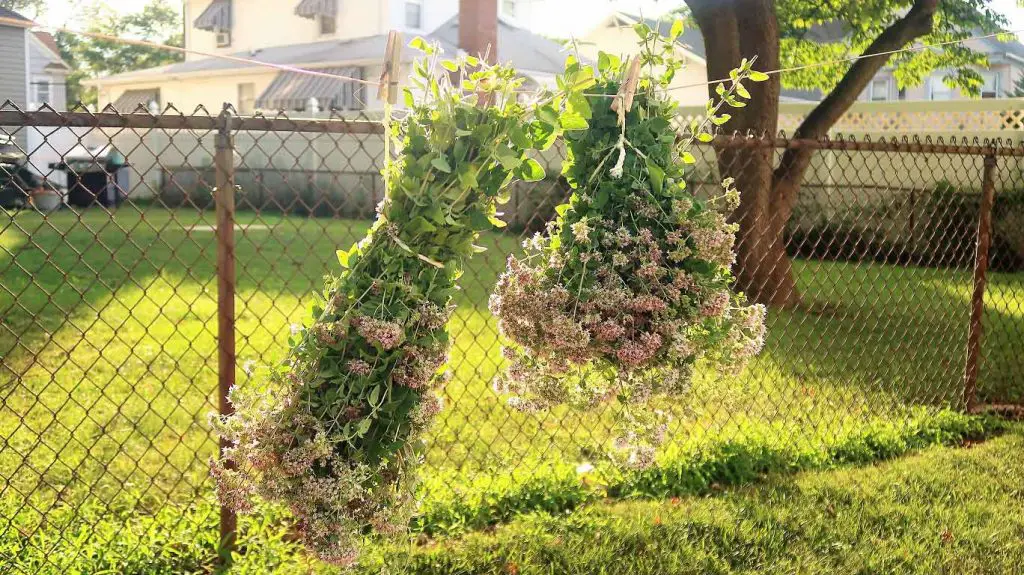 Every year, my brothers garden is overflowing with oregano plants. Oregano is a perennial herb, which means they keep growing back every Spring. If you are starting from seed, make sure to plant them after the last Spring frost. Space them out about 8 inches apart and only water thoroughly when the soil is dry.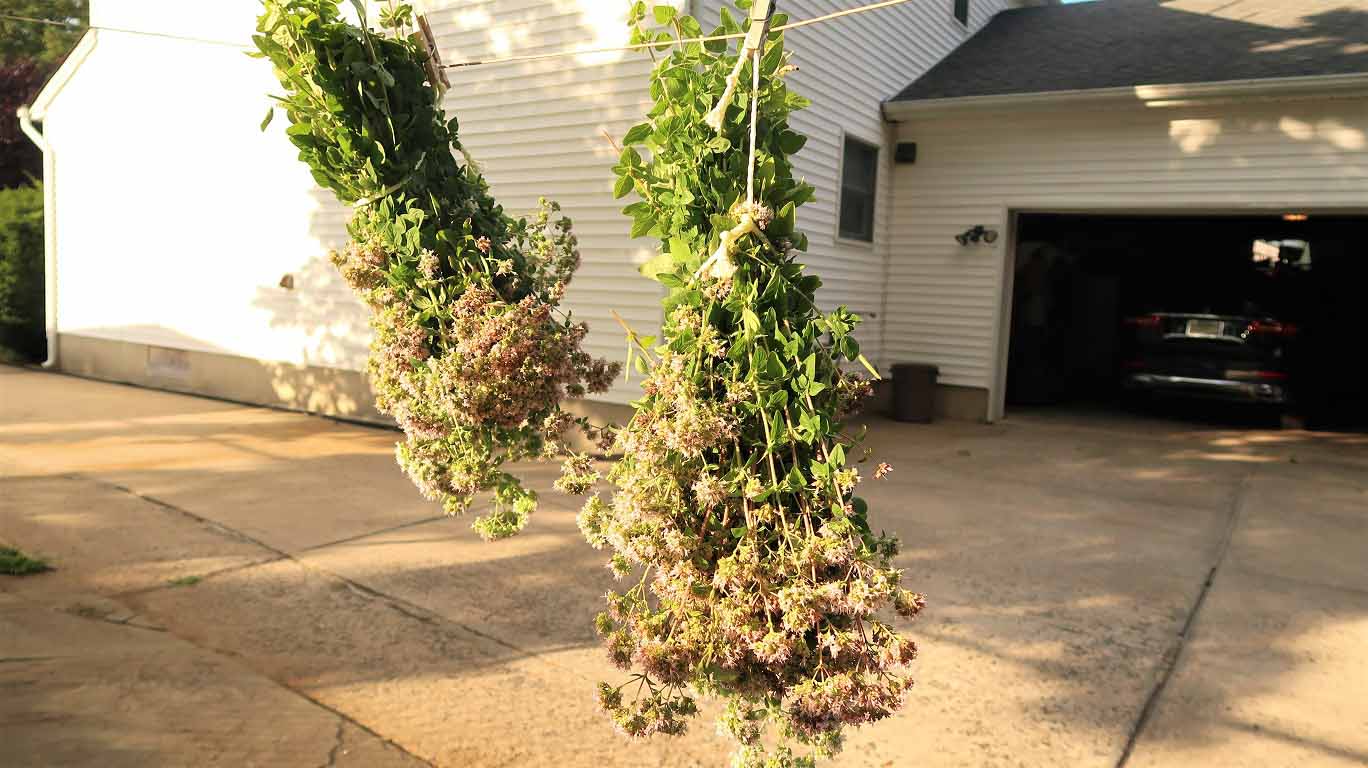 The oregano herbs are ready to be harvested in mid summer. I cut them near the base of the stem and then I bundle them and hang them to dry outside. The best is to do this during a week with low humidity and full sun. I bring the bundles inside overnight as the humidity increases and it gets very damp outside here in the North East.
Once the flowers and leaves are very dry, I start by scraping the leaves off of the stems. Once I have removed all of the leaves, I begin grounding them up using my hands and then I store them in a mason jar. I also like to use the flower of the oregano herb. I take the flowers and ground them up using my hands and store them into a separate mason jar. That's it!